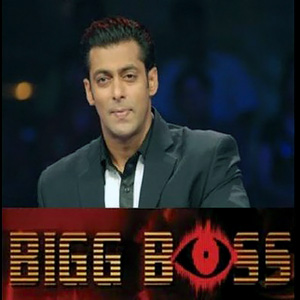 Started with a rocking, fantabulous and chill mood but ended in tears. Big Boss Season 4, first week seems to be a merry-go-sorry story.
Day 1 was super rocking, and the credit goes to Salman Khan, who introduced the big house of Big Boss. There were some heart-hitting performances from Big Boss, Season 3 stars.
Begam Nawazish has not started with her flirting yet but he not she really loved the 'Delight Room'
Big Boss ordered everyone to gather in the living room and to nominate anyone. Bunty who seemed dull and not interested to talk with anyone was nominated but out of their surprise the nomination was for the captain of the week.As the day passed things started to get sad, thanks to Veena's story, who when started talking about Asif, there was no full stop, not even a comma. Tears, tears everywhere even Ashmit Patel ended up crying for Riya Sen.
Veena found a friend in Seema, and Abbas got angry on food. Not only Abbas but everyone was angry due to fact that they were not given the required amount of food in lunch and dinner.
On Day 4, Veena decided to show off her cooking skill but the poor soul ended up in tears for there was too much oil in the food. Hrishant was very unhappy with the food and passed on nasty comments across the table criticizing Veena's cooking. Hrishant and Veena exchanged rude comments, and Veena is left to console on others shoulders.
Bunty behaved extremely rude and was sacked out of Bigg Boss. He slept till late even though Big Boss warned him not to do so. He was using abusive language even in front of females. He covered the cameras with his socks and spit on it. Plus he also warned the cameraman.
The only person who seemed happy was Begam, as she was selected as a captain for the next week.
Let's hope things start to get better next week!