Major Bollywood stars including Priyanka Chopra, Alia Bhatt, Ranbir Kapoor, Rajinikanth, Amitabh Bachchan and some others made a short film last week called Family. All the cast members of the film shot their scenes in their respective houses.
In a recent interview, ad filmmaker Prasoon Pandey who is also the creative behind, in a recent interview discussed how the project was pulled off, reported Hindustan Times. According to him Ali Bhatt and Ranbir Kapoor who have been living together amid the ongoing lockdown, shot each other's scenes.
"Amitji's portions were shot by Abhishek. Nick Jonas shot Priyanka's segment, Rajinikanth's was shot by his daughter Soundarya. Ranbir and Alia went behind the camera for each other. Everyone was so gracious. They didn't come into the frame, but they were simply helping. They were so selfless," Prasoon said.
Prasoon also revealed that he shot videos of himself playing all the characters and then sent them to the actors so they would have a better idea.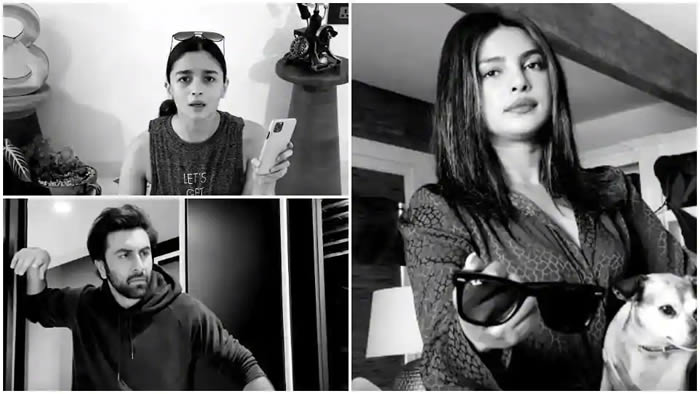 "We sent that to all the actors so that they could see each shot precisely, [including details of] how to frame [each shot], and in which direction to look, so that it could connect to the next shot. I sent it on April 2, and told them it would be great if they could shoot it by the next day, and they didn't bat an eyelid," he said.
Prasoon was inspired by the nationwide lockdown in India in wake of the coronavirus pandemic. He wanted to make a film that can be produced in quarantine.