With the hustle and bustle of everyday life, making the time to plan a healthy family dinner every night can be pretty daunting. And while takeout is always a tempting option, there's something to be said for a meal cooked in your very own kitchen.
If you're trying to detox your family off sugar — it's for the best, right? — then it's particularly important to be mindful of the ingredients that go into every recipe. Looking for a little inspiration for your next family dinner? Read ahead to get a look at some of our favorite ideas that are super low in sugar.
Thai Chicken Salad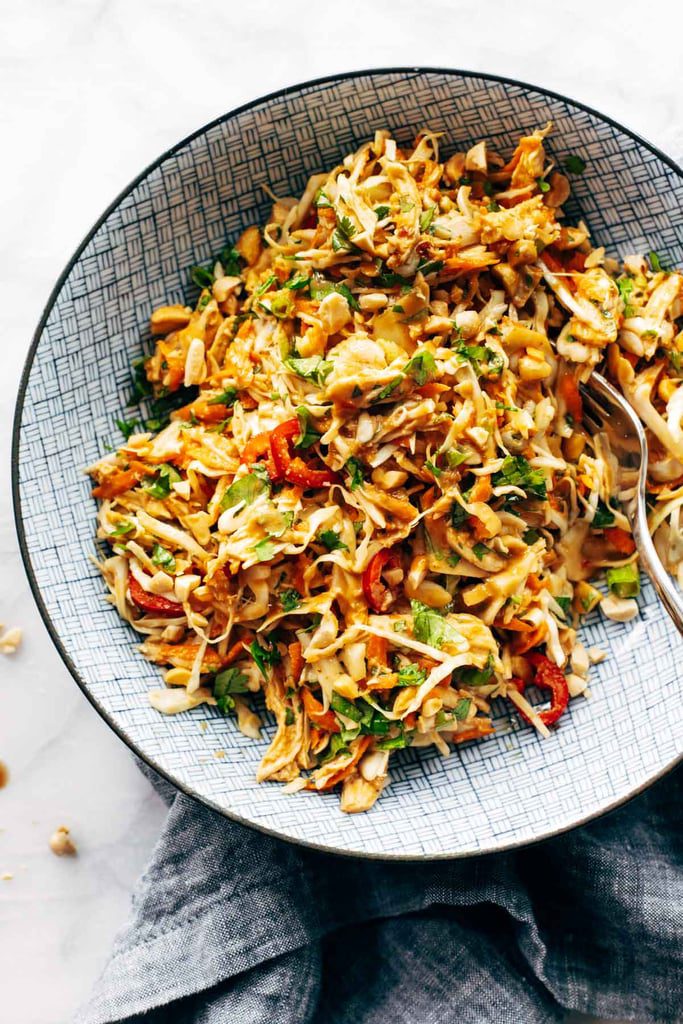 This low-sugar take on a Thai Chicken Salad will have your little ones smiling ear to ear.
Healthy Beef and Broccoli
This flavor-packed Healthy Beef and Broccoli is sure to become a family favorite. Beef sirloin, broccoli, sesame, green onions, and fresh cilantro fuse together for the ultimate healthy dinner that feels like a cheat meal.
Paleo Meatloaf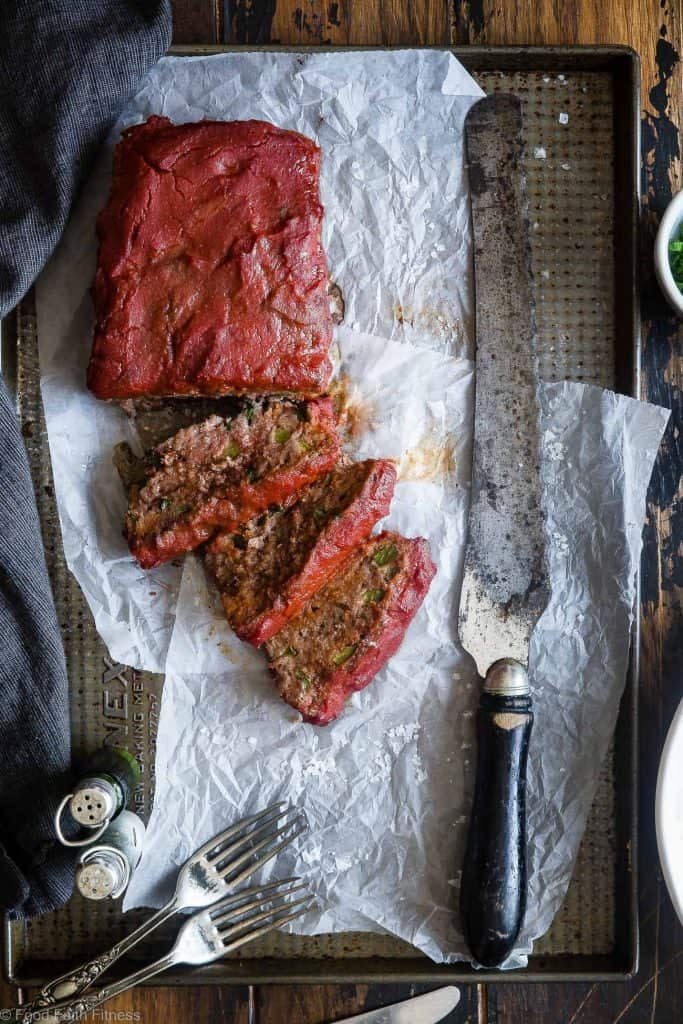 This Paleo Meatloaf is so delicious, your family will never guess it's sugar-free, keto-friendly, Whole30-compliant — and only 210 calories per serving.
Vegetarian Cauliflower Rice Skillet Meal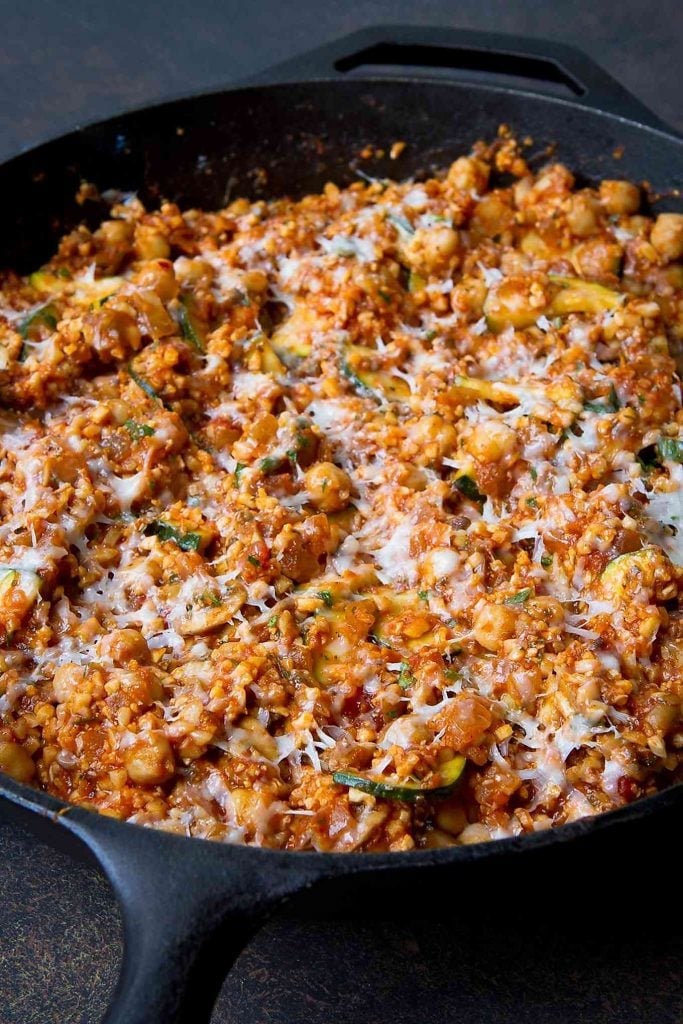 You won't have to sweat the details when you whip up this Vegetarian Cauliflower Rice Skillet Meal, and it's packed with veggies like cauliflower, zucchini, and mushrooms.
Sheet-Pan Fajitas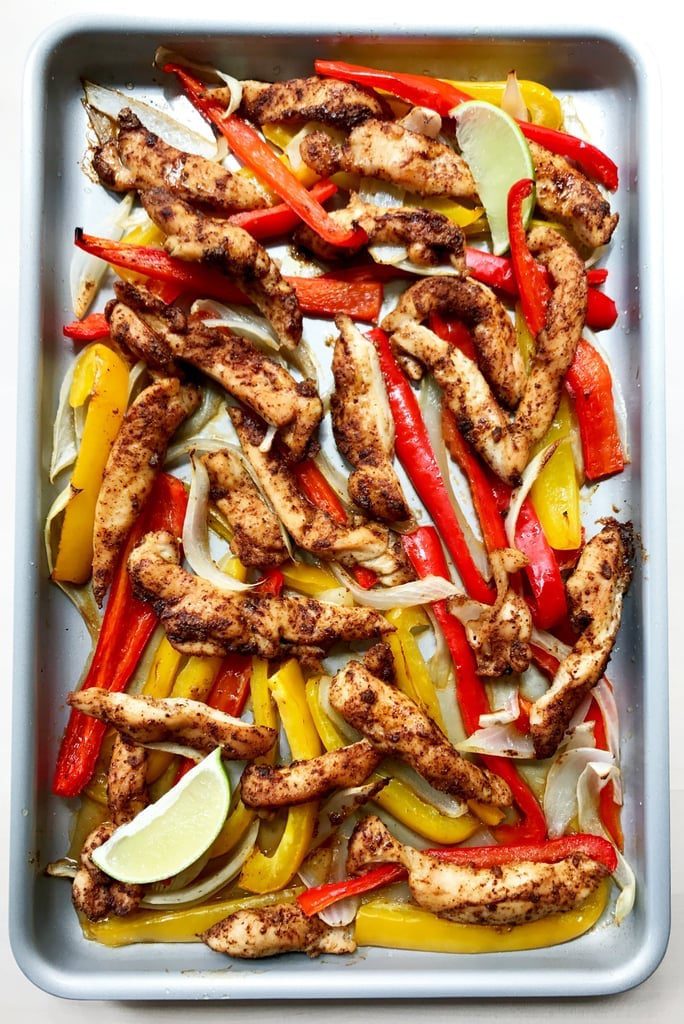 In just under 20 minutes, you can transform a boring chicken breast into the most juicy and zesty Sheet-Pan Fajitas. Serve it with cauliflower rice or low-carb tortillas.
Zucchini Noodle Shrimp Scampi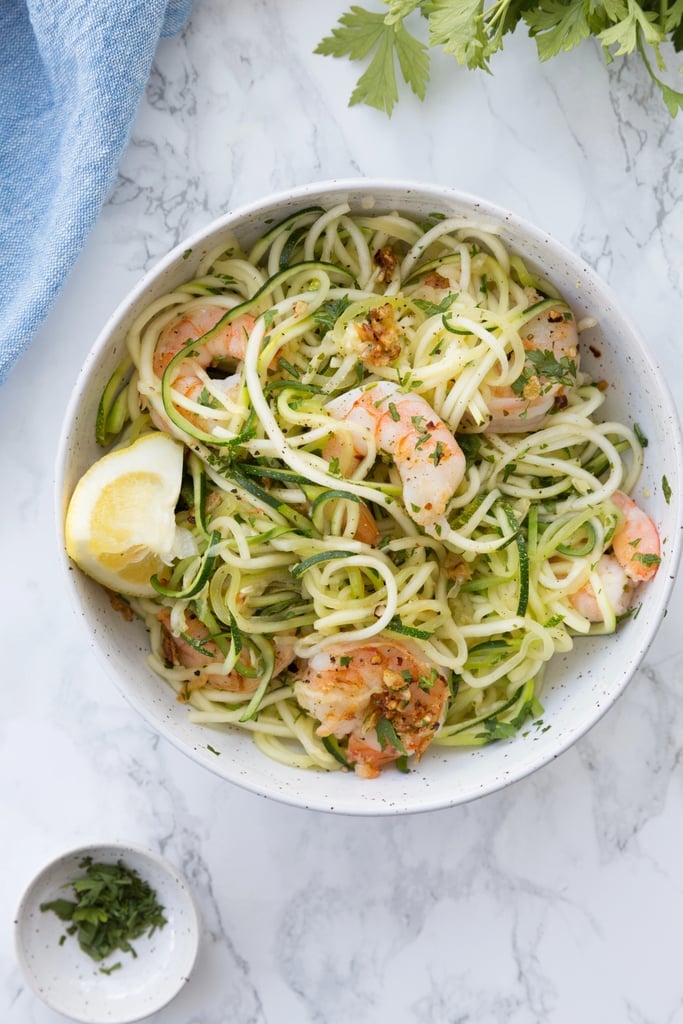 Replace traditional shrimp pasta with these delicious zucchini noodles to make Zucchini Noodle Shrimp Scampi. All you need is seven ingredients and 25 minutes for a healthy dinner.
General Tso's Chickpeas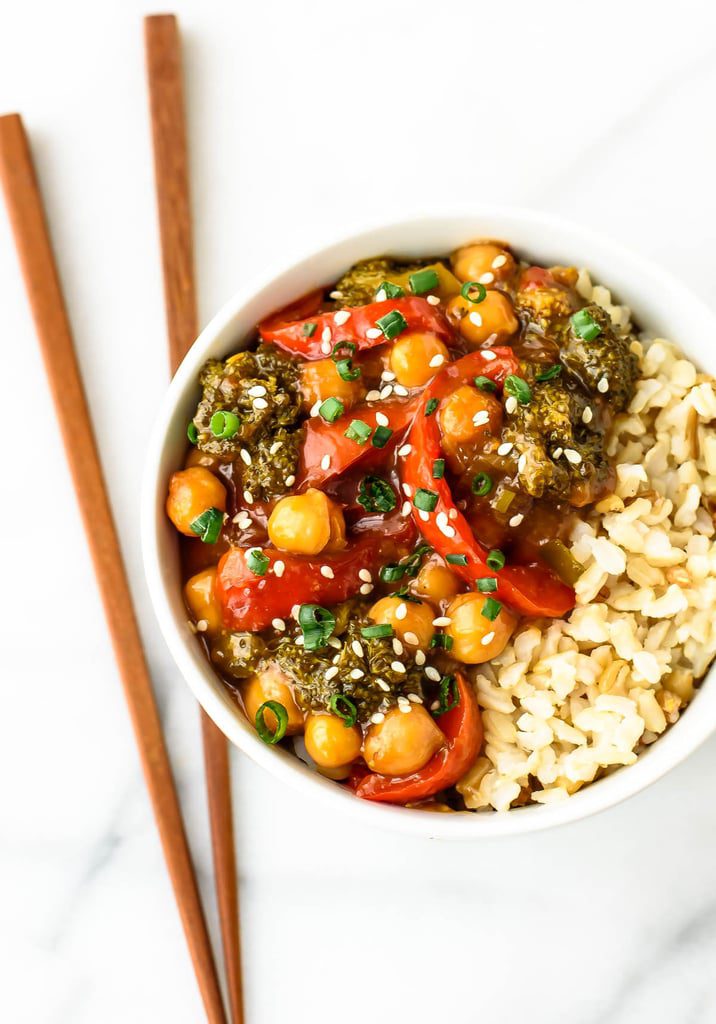 Your go-to Chinese fave just got a reboot with this General Tso's Chickpeas recipes that eliminates the usual main ingredient: fried chicken.
Zucchini Noodle Veggie Lo Mein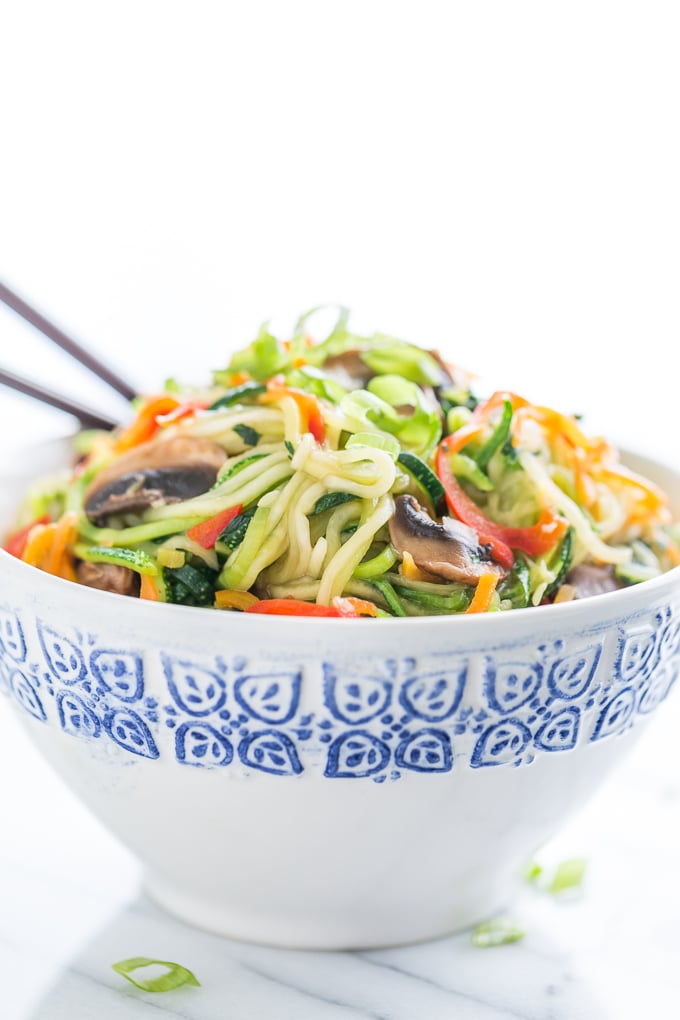 Ditch take-out lo mein and spiralize some of your family's favorite veggies to make your own version of Zucchini Noodle Veggie Lo Mein with so much less sugar but all of the flavor.
Barbecue Chicken Lettuce Wraps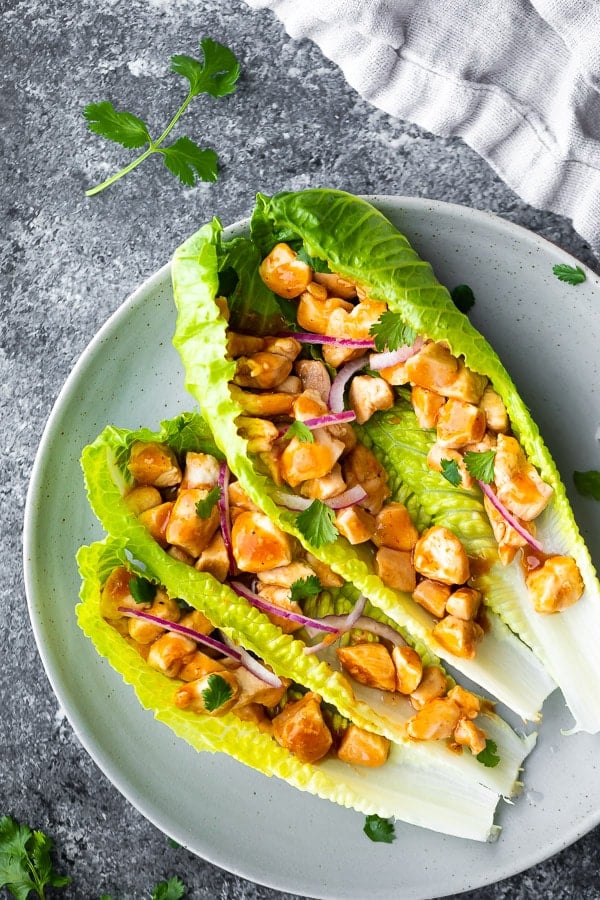 Barbecue Chicken Lettuce Wraps are the name of the game for families who are looking for some lighter fare once dinner rolls around.
Steak Lettuce Wraps With Blue Cheese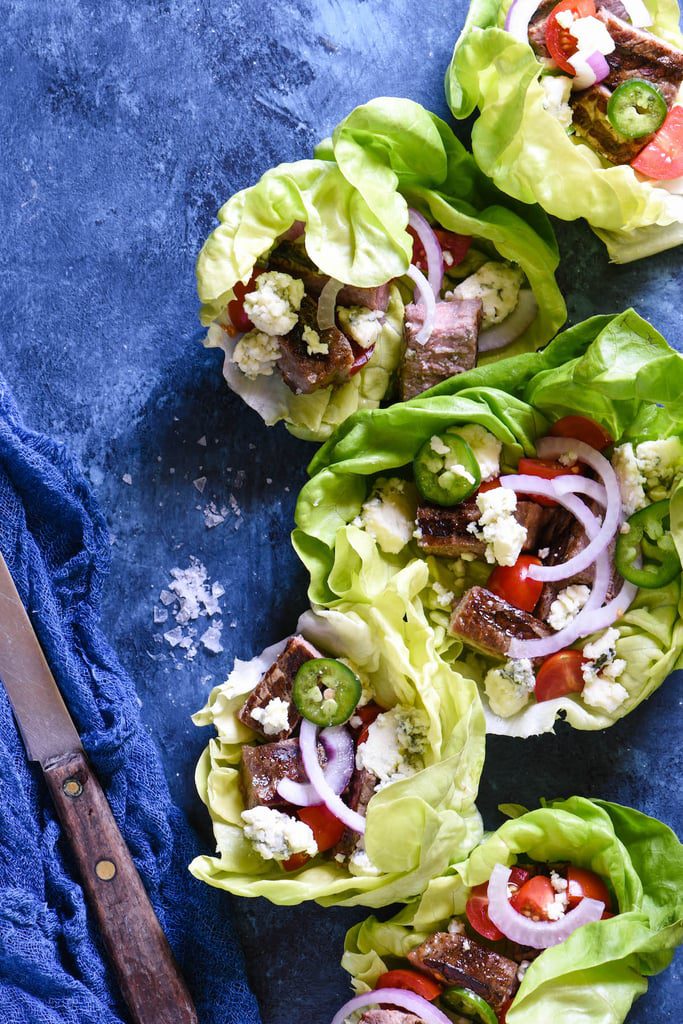 Don't these adorable little Steak Lettuce Wraps With Blue Cheese look amazing? Bonus points because they're fun to eat!
Chinese Cauliflower Rice Casserole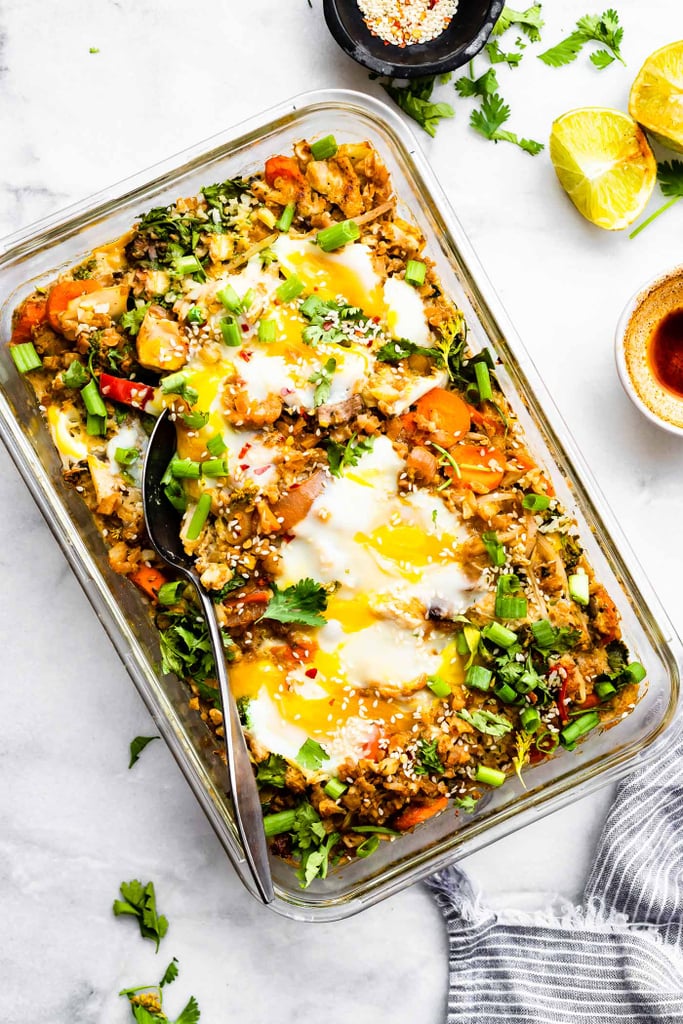 This yummy Chinese Cauliflower Rice Casserole recipe is a great meal prep option! Cauliflower rice adds a healthy touch!
Korean Chicken Skewers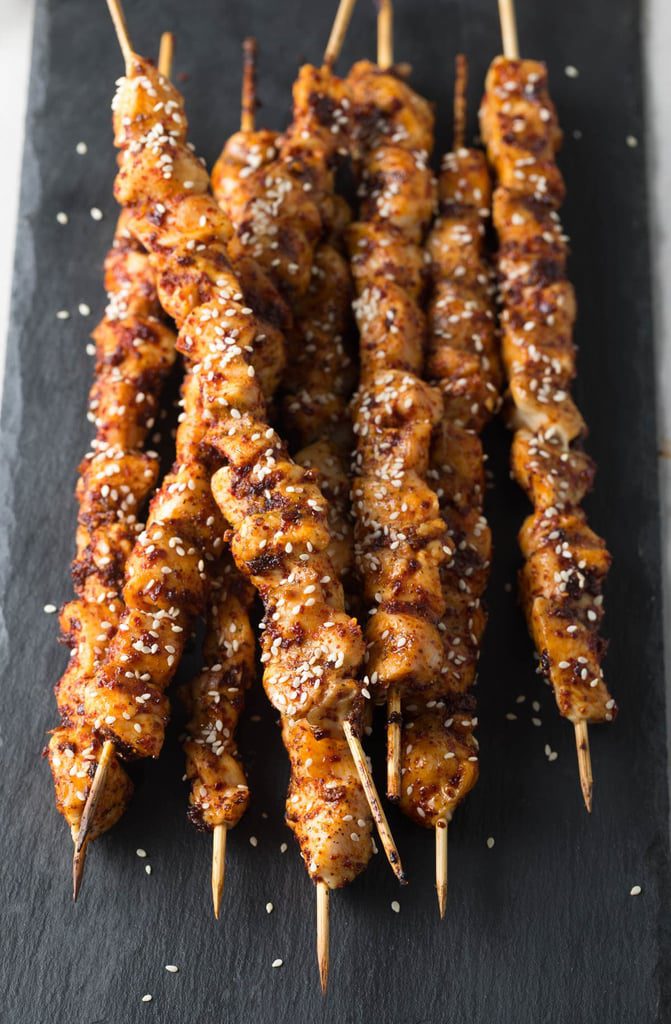 Put a healthy spin on this mouthwatering Korean Chicken Skewer recipe by adding a hearty amount of sesame seeds. The glaze flavor comes from Asian chiles, garlic, and ginger, so yes, it qualifies as guilt-free. PS: your kids will love pulling the chicken off their wooden sticks!
Baked Chicken Meatballs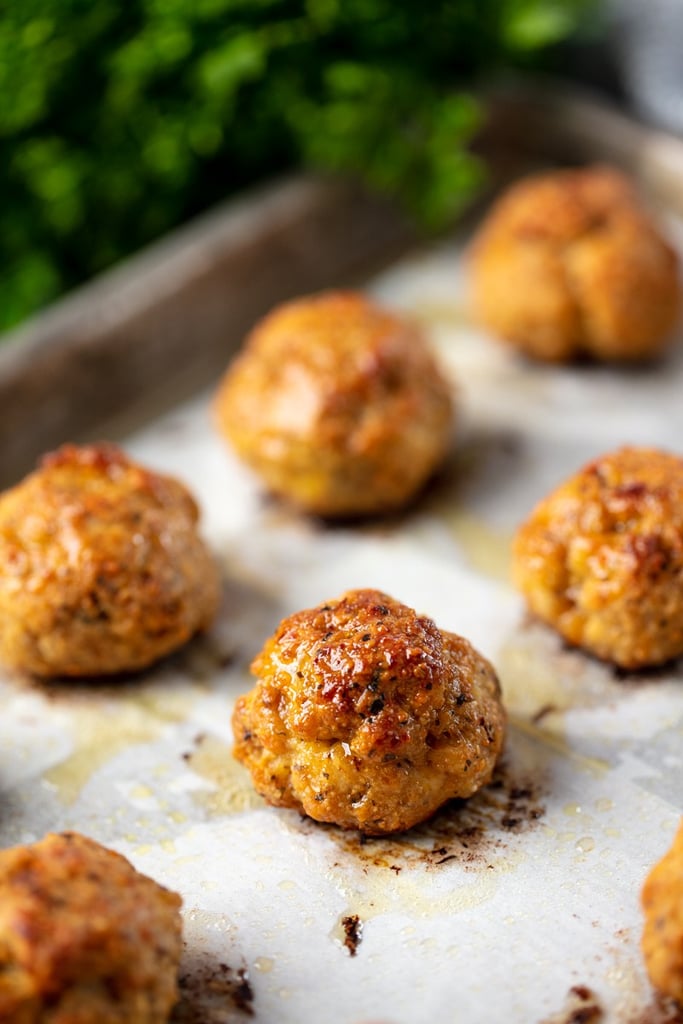 Swap beef for poultry using this mouthwatering Baked Chicken Meatballs recipe. We bet your kids won't even know the difference!
Sweet Potato Black Bean Quesadillas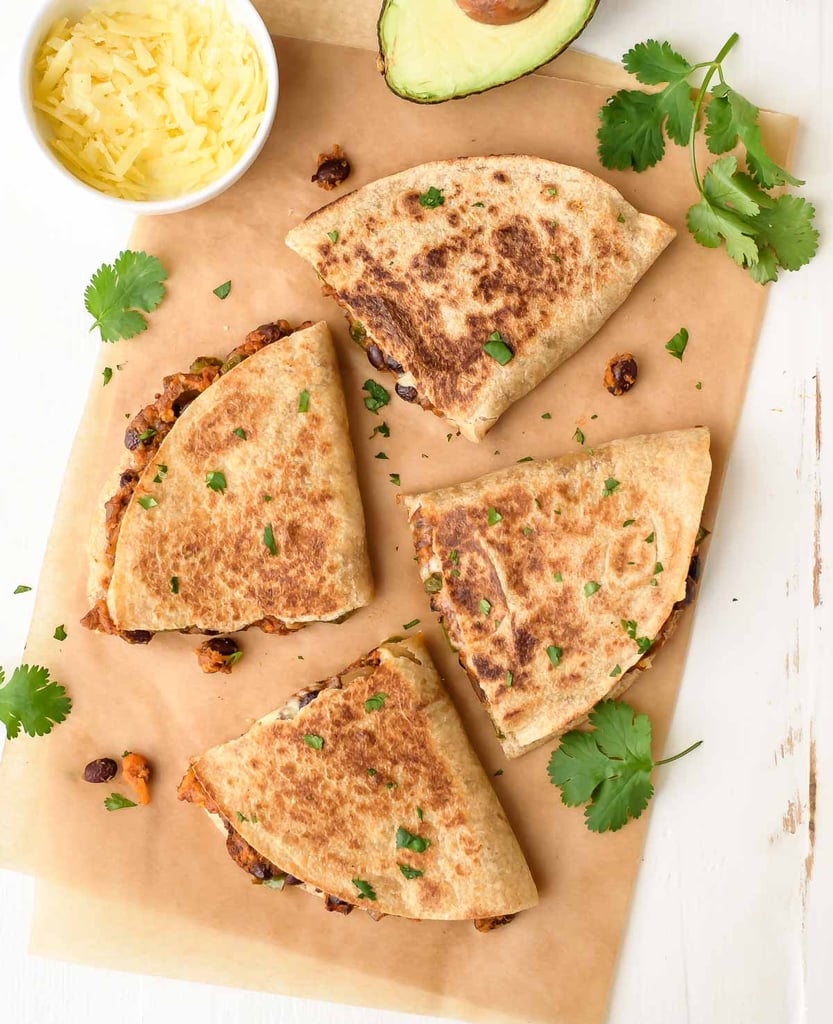 These Sweet Potato Black Bean Quesadillas are easy on stomachs, budgets, and schedules — win, win, win!