Oftentimes when you get home from work, the last thing you want to do is pull out all the stops and make a big, elaborate dinner.
Even less so, you're probably not eager to go right back out to pick up takeout. Lucky for you, we've rounded up 10 versatile options that, with a little planning at the beginning of the week, will be totally worth it to just heat up and dish out in the evenings. In fact, we think you'll be counting down the minutes to dinnertime with these in mind. 
1. Spiralized Pad Thai Chicken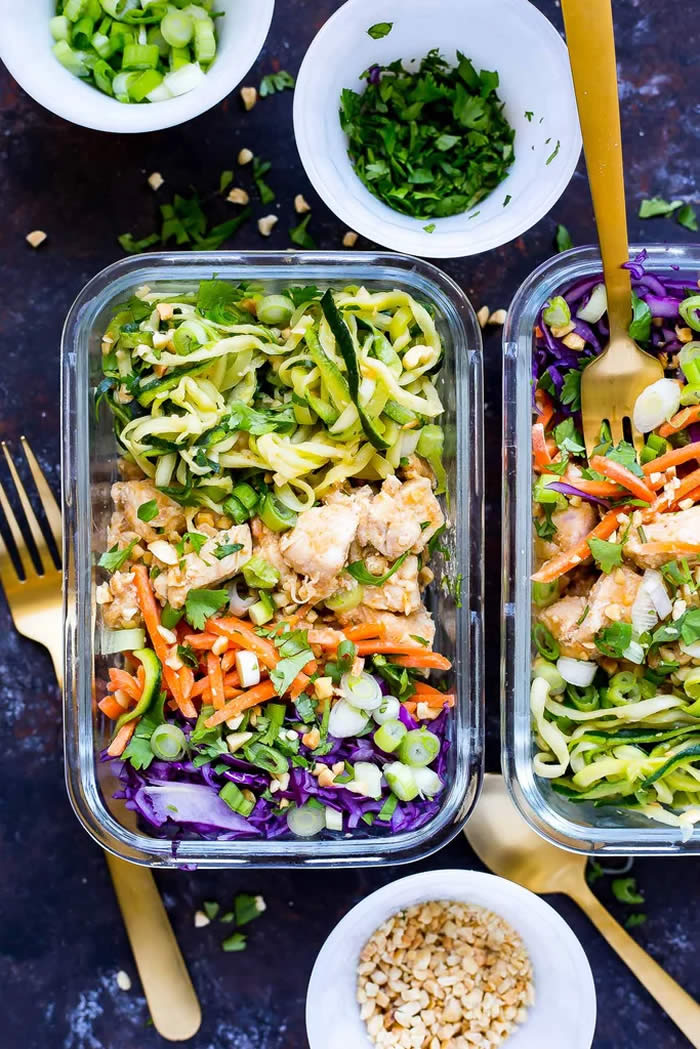 You'll only have to pull out the spiralizer once this week when prepping this pad Thai.
Read Also: Foods Not to be Taken During Pregnancy
2. Zucchini Noodles With Turkey Meatballs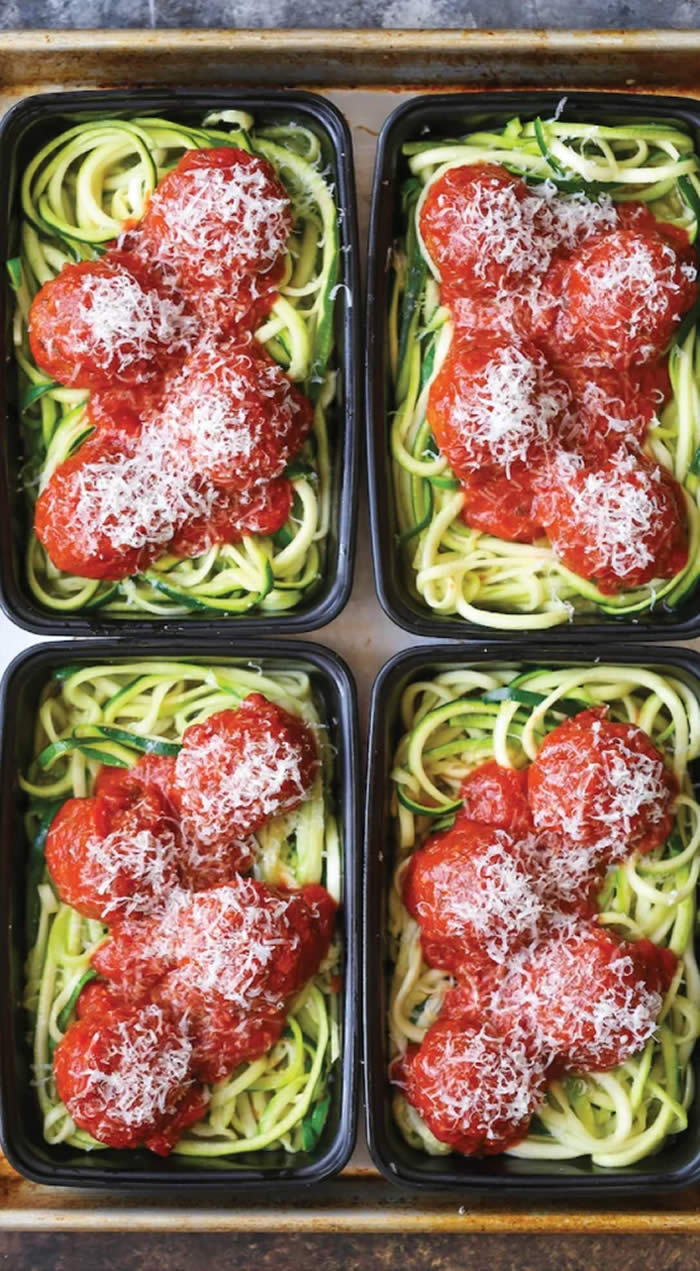 Spaghetti and meatballs will always be a top comfort food, are we right? This healthified version is still sure to hit the spot.
3. Freezer Chicken Bags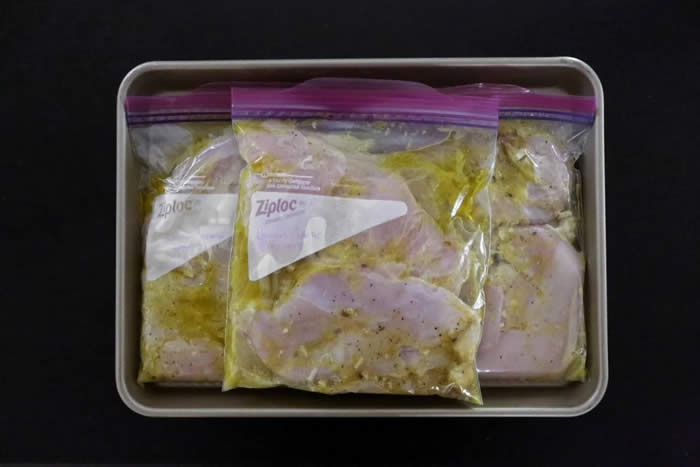 Freezer bags are a lifesaver when it comes to easy "dump and cook" dinners. By keeping servings of chicken split up this way, you can decide how you want to cook it later.
4. Mason Jar Zucchini Lasagna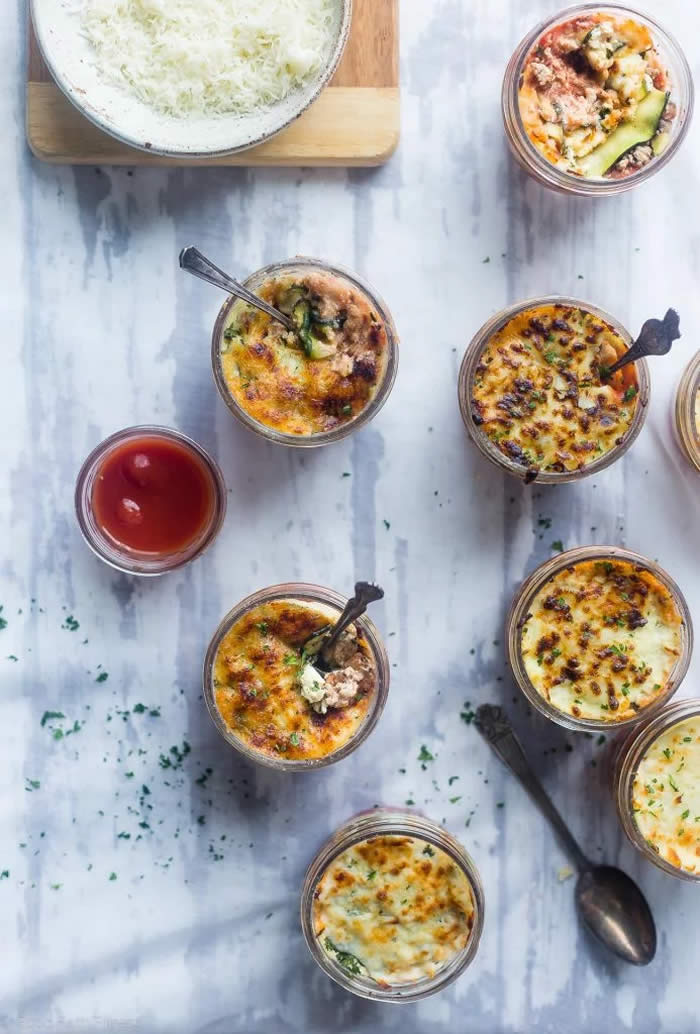 If you are a party of one, try these mason jar lasagnas, a flavorful, filling, and easy-to-prep dinner for the week.
Read Also: 6 Chicken Sandwiches That Are Better Than Hamburgers
5. Spicy Chicken and Sweet Potato Bowls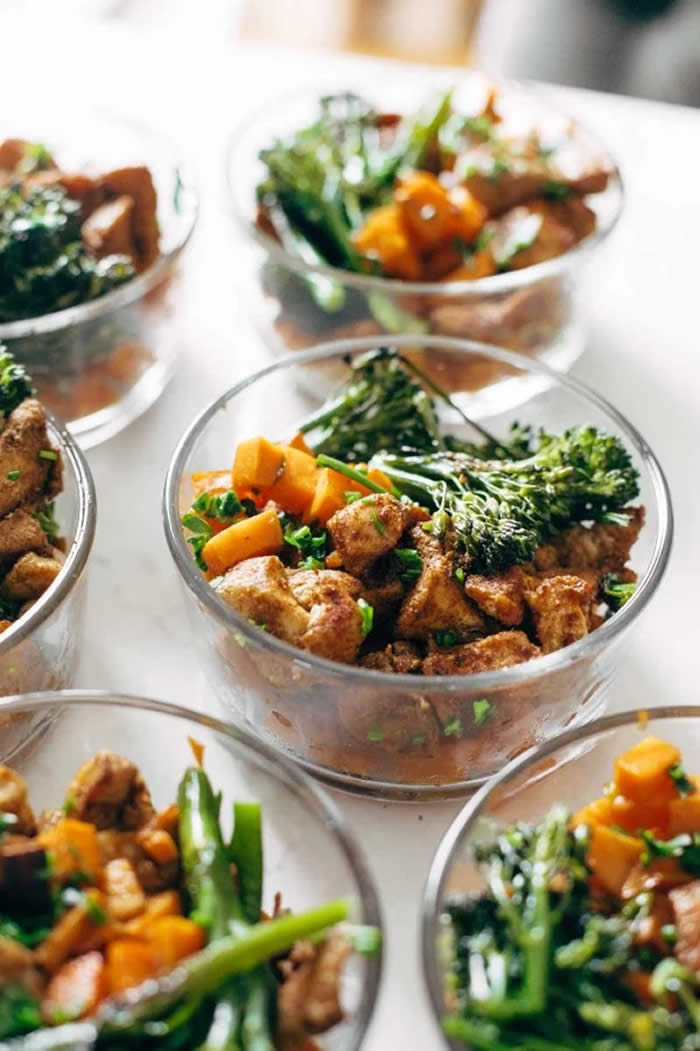 This veggie-packed dish is incredibly easy to divvy up. Toss your chicken and veggies with olive oil, salt, and spices, and roast in the oven and enjoy for dinner all week long.
6. Carnitas Burrito Bowl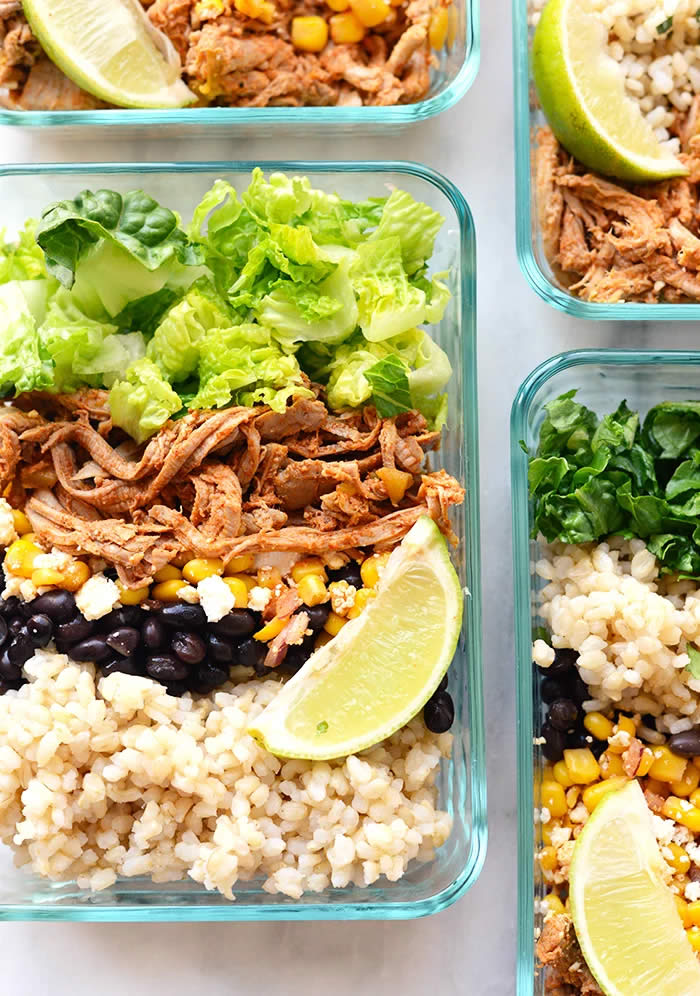 If you often get a hankering for Chipotle at dinnertime, you'll love this DIY carnitas bowl with black beans, rice, and guacamole.
7. Lemon Roasted Salmon With Sweet Potatoes and Broccolini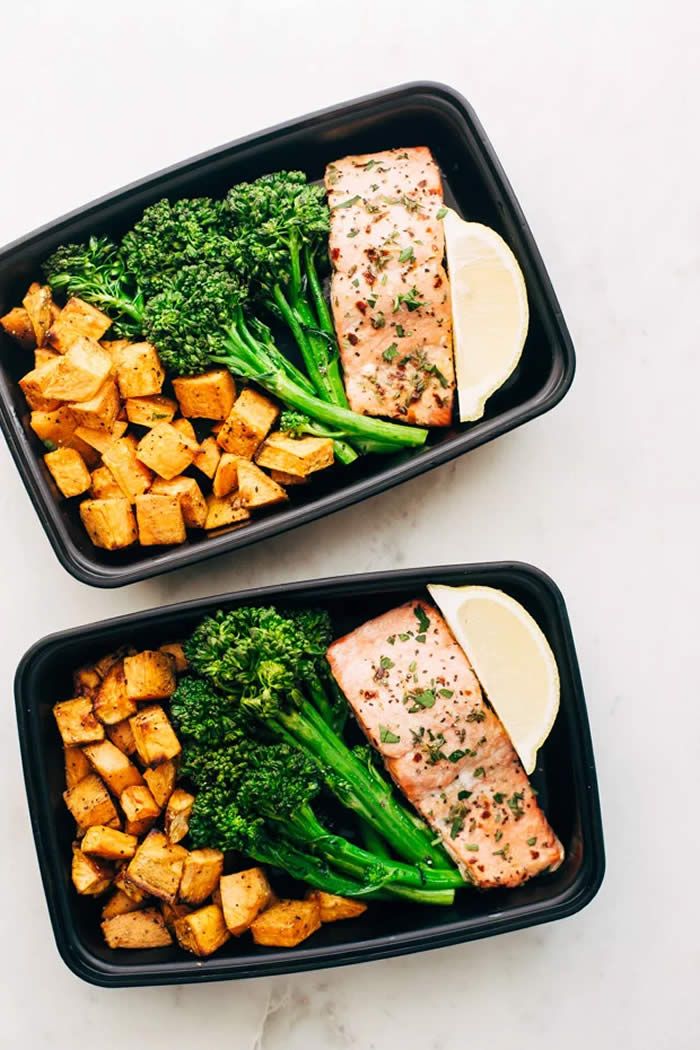 Fish, while delicious, is definitely one of those things you're better off leaving for dinner meal prep rather than lunch. You'll be counting down the minutes to eat this dish after work.
Read Also: How Different Colors of Food Change our Emotions
8. Kung Pao Quinoa Bowls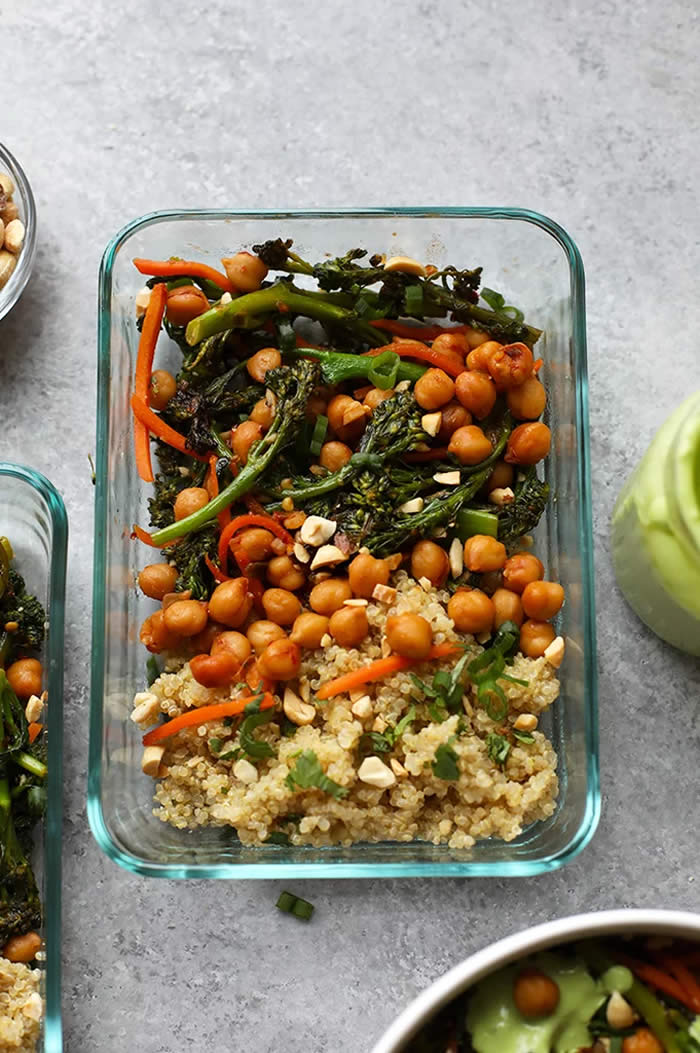 Take the flavors of your favorite Chinese takeout and add some trendy, healthier ingredients like quinoa.
9. 1-Pan Chili Lime Ranch Chicken and Vegetables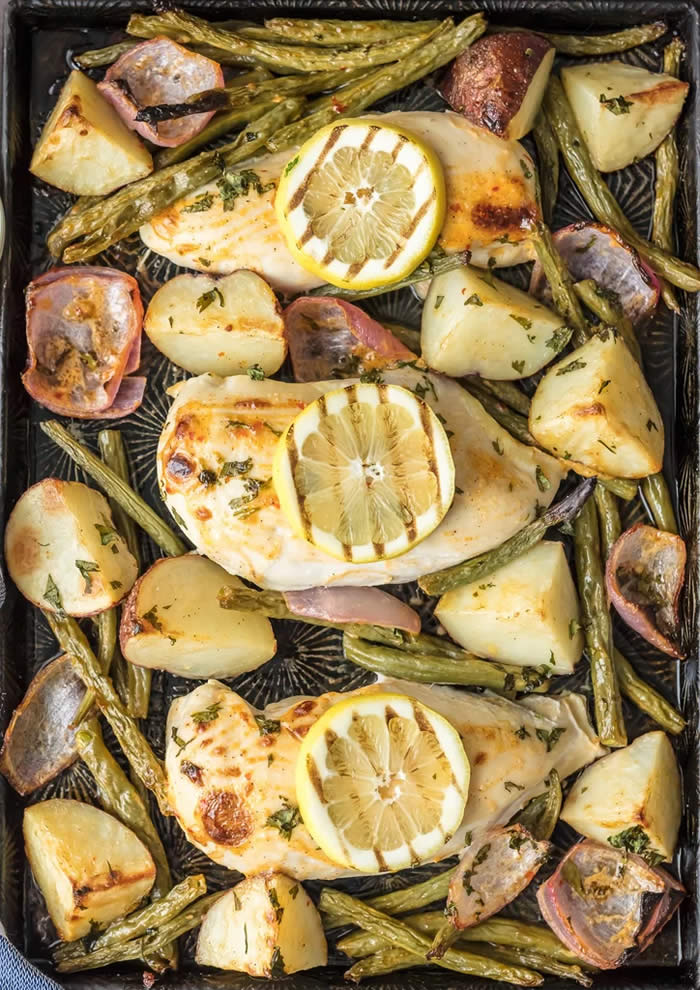 If there's anything that can make dinner prep easier, it's having fewer dishes to use and wash. This one-pan dish allows you to cook veg, starch, and protein all together, so you can simply reheat it throughout the week.
10. Shrimp Fried Rice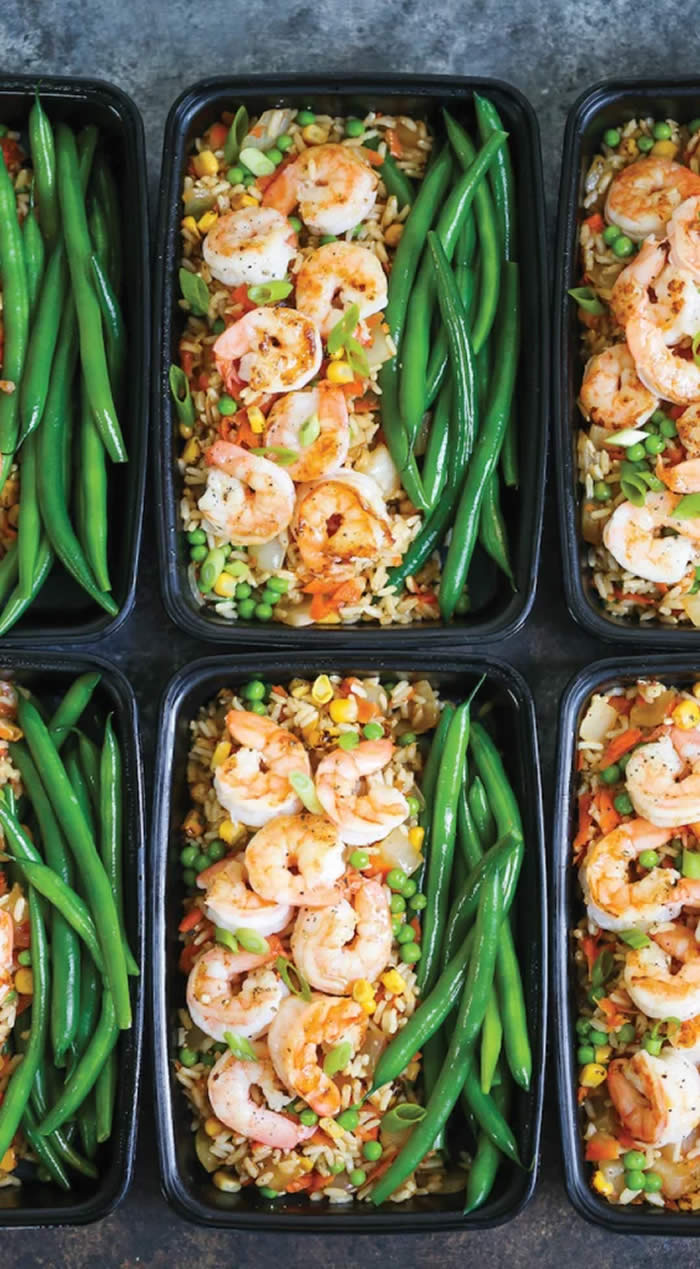 Don't these meal-prepped fried rice containers look infinitely better than frozen dishes? - popsugar