Zara Noor Abbas, also known by her married name Zara Noor Abbas Siddiqui, is a Pakistani actress. She is best known for her role as Arsala in Momina Duraid's Khamoshi, and has also acted in serials Dharkan, Lamhay, Qaid, Deewar-e-Shab, Ehd-e-Wafa, Phaans and Badshah Begum.
The most adored pair in show business, Zara Noor Abbas and Asad Siddiqui, appear to be breaking up as speculations of marital strife have been spreading since Asad posted some cryptic messages.
Asad Siddiqui made several postings that related to loneliness and the treachery of those who enter one's life and then neglect them, which is when the rumour of the couple's divorce first started.
The "Dilruba" actor also shared the moving proverb, "Being alone will always be better than being with someone who doesn't respect who you truly are."
Although Asad is a very supportive spouse and usually encourages Zara, this led to people wondering that Asad and Zara's marriage could be in peril. He abstains from engaging in pointless controversies and never shares such information on social media. If there had been a red flag, he would not have posted such statements.
Visit Asad's blog posts: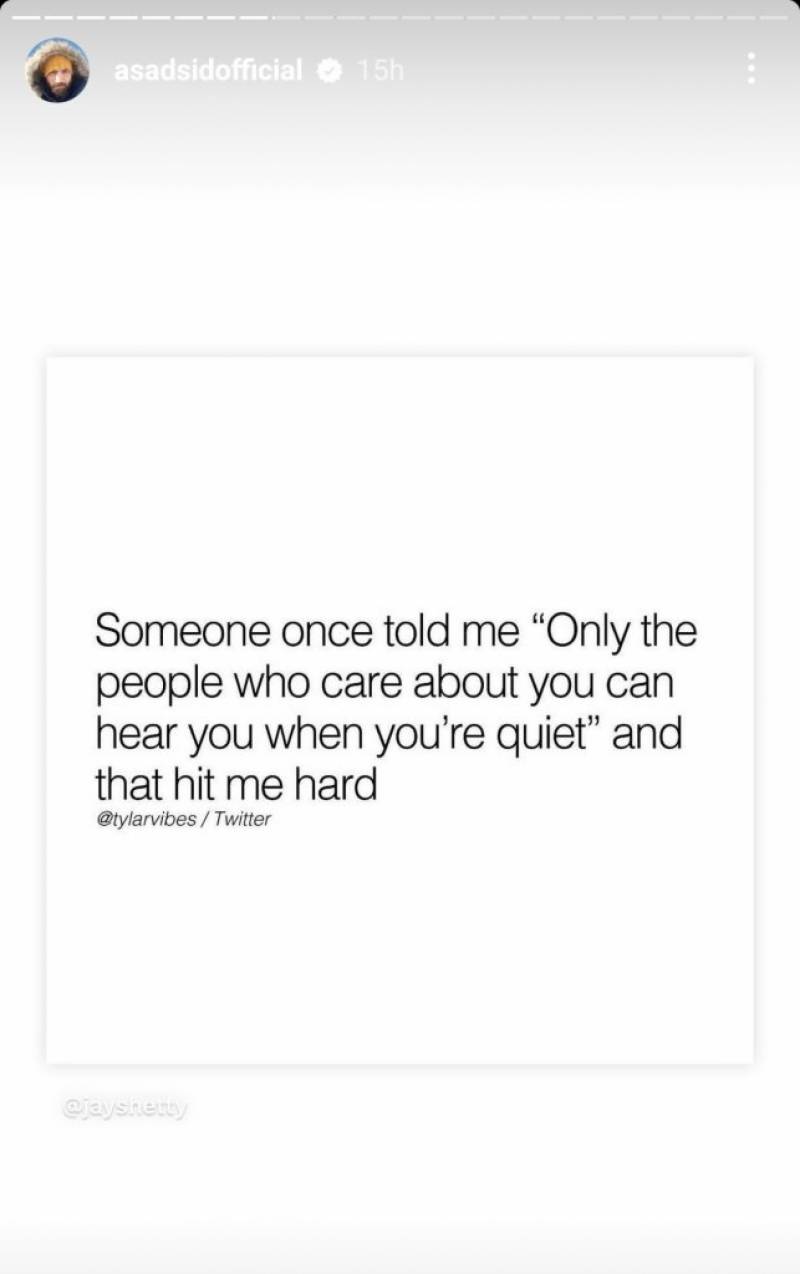 We invite you to subscribe to our Google News feed for showbiz updates and stories about actors. Furthermore, you can read the latest showbiz news and stories on our website or follow us on Facebook.