Legendary Behroze Sabzwari is a famous Pakistani veteran actor who has shown the essence of best acting in many super hit drama serials. Famous actor's son Shahrooz Sabzwari also followed his legacy and like his father, he is making a name for himself in the field of acting.
Recently, Behrooz was invited as a guest on Sabzwari Morning Show where he talked for the first time about his son Shahrooz's separation from Syra Yousuf. Behroze Sabzwari spoke about the difficulties in the marital life of his son and Saira and the subsequent divorce.
"The year 2020 has been very difficult because of the ups and downs of our lives," he said. Saira is our daughter because she is Noor's mother and I support her a lot, while Sadaf Kanwal is our second daughter that Allah has given us.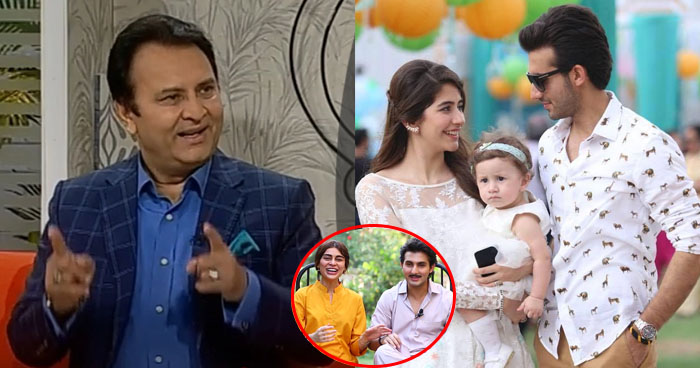 Talking about the emotional problem, Behrooz Sabzwari said that yes he had a difficult time but his wife Safina took the matter more seriously and she was very upset. "Women have different views on separation," she said.
The senior actor said, "Noor stays with us for three or four days and then with her mother because we can't separate the children from the mother while Saira and Sadaf Kanwal are both our daughters and Noor is our soul."