Salman Khan and Katrina Kaif offer a sneak peek into their romance in Tiger Zinda Hai.
Salman Khan and Katrina Kaif
Both stars are getting back together for Tiger Zinda Hai. Yes, that's old news but you cannot deny the fact that you are as excited to see them on screen as us. They make a lovely onscreen pair and, from what we saw in the first look that Salman Khan shared, their chemistry is still crackling. The picture shared by the actor offered a glimpse of the romance between Tiger and Zoya, their characters in the film. And now we have a commercial, shot by the two, which gives us a sneak peek into what it would be like to see them romance onscreen. It's a commercial for a clothing brand that both the actors endorse.
It's a video of the brand's summer clothing line and has the two actors flaunting some really cool designs. They look so adorable together that you will get gooseflesh. You would say we are thinking a little too much here but when it comes to Salman Khan and Katrina Kaif, how can we not?Their romance in Ek Tha Tiger was one of the highlights of the film and now that they are returning with its sequel, we can hardly wait. You can check out the video and realise why we are so excited about seeing them together in a full-fledged film.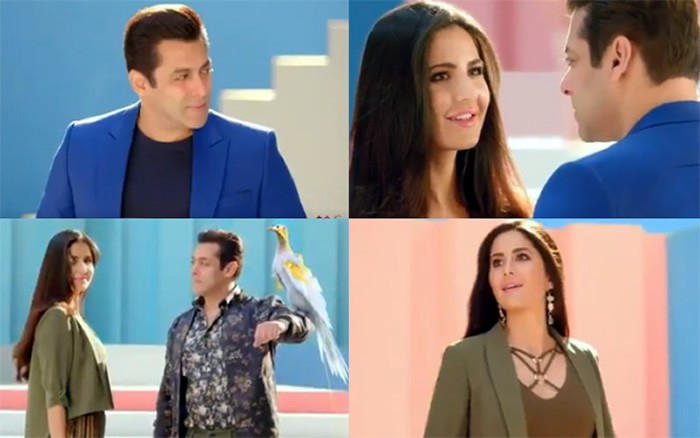 Salman is still close to Katrina despite their breakup. In fact, he has taken it upon himself to give her career the right boost so that she can regain her past glory. Tiger Zinda Hai will definitely help her with that. Also, we told you how rumours are doing the rounds that Salman has already started recommending Katrina to filmmakers. He apparently wants her to be part of Aamir Khan's Thugs Of Hindostan. However, only time will tell if the Dangal actor will agree to that.