The Punjabi song of Pakistani beauty Saba Qamar's Hindi Medium song shows the couple's desperation as they look for top schools for their daughter.
You know something's up when people are clad in fake designer wear head-to-toe.
Chanel, Dior, Burberry, Prada, you name it and the duo, Saba Qamar and Irrfan Khan are wearing it in the first Hindi Medium song 'Suit Suit.' The Punjabi song released Thursday night and we're on the fence about it.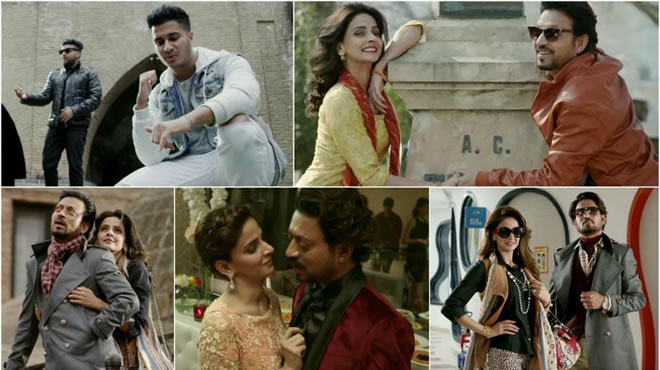 The song follows the couple as they desperately try everything possible to secure their daughter's place in a good school; from looking like the perfect desi couple to looking professional to looking like they're rolling in money, but it all seems to be a hard sell.
'Suit Suit' has been sung by Punjabi singer Guru Randhawa featuring British singer-songwriter Arjun. Though we're not big fans of the music -- we feel it could've been upbeat since Punjabi songs can get you grooving on the dance floor in seconds -- the video of Saba and Irrfan's unrestrained attempts at winning schools over is quite amusing.