Leading Pakistani host Nida Yasir has revealed that well-known actress Hina Altaf is very dear to her and that is why she calls her daughter-in-law.
During the show aired on Eid, everyone was present on the set, where Hina Altaf, along with Agha Ali, arrived a little late, then Nida said excitedly, "My daughter-in-law has arrived."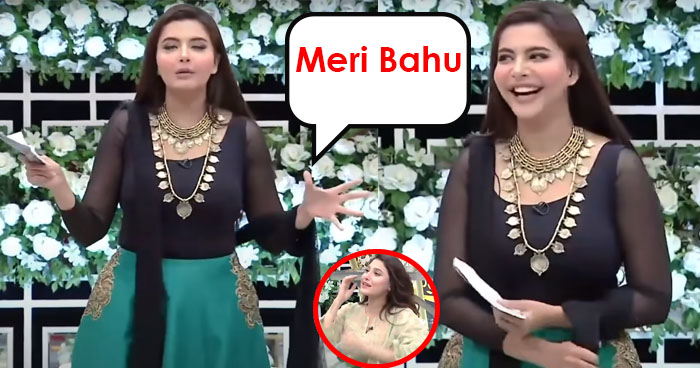 Hina apologized and said that my car was a little slow so I went to bed.
The actress told Nida Yasir that I keep seeing your comments on social media, you always write to me as my daughter-in-law. On this, Nida told everyone that when she uploads pictures, she looks so cute that I call her my daughter-in-law.
Naida added to Hina that your husband is like my children, he grew up in front of us and you look lovely to me because you also grew up in front of me.
Hina thanked Nida for her comments.
The couple tied the knot on May 22, 2020, in a simple ceremony on the occasion of Jumu'ah al-Wada 'in the month of Ramadan.
Hina and Agha Ali were together in the drama "Lost Heart". The drama serial was produced by Abdullah Kadwani and Asad Qureshi under the banner of Seventh Sky Entertainment.