Mian Mikaal Patras Zulfiqar, commonly known as Mikaal Zulfiqar, is a Pakistani actor and former model. He has appeared in a number of Pakistani television series. He has also acted in a few Indian films and is currently active in Pakistani films. He is one of the highest-paid Pakistani actors.
Mikaal Zulfiqar is always seen sharing pictures and spending time with his daughters but he has never really spoken about the split. In an interview with Images, Mikaal opened up about the reasons behind the divorce.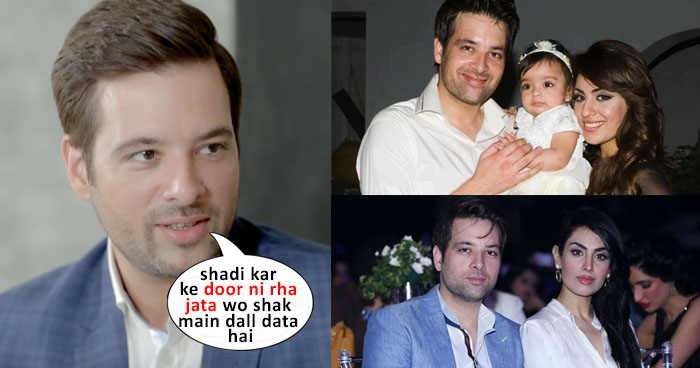 Mikaal said:
"Yes, it does and it can place a big burden on the marriage. In my marriage, I had certainly felt the pressure to clarify things with my wife. I would feel bad for her. The nature of this work can lead to your spouse making assumptions even if there is no truth to them at all."
Mikaal Zulfiqar further said that he is not ready for marriage again as he is still very scared. These are his thoughts on remarrying:
"I am still scarred and scared but I am open to the idea. I don't think about it all the time, though. I am very busy with work and I have my girls."
We invite you to subscribe to our Google News feed for showbiz updates and stories about actors. Furthermore, you can read the latest showbiz news and stories on our website or follow us on Facebook.