Begum, glamour royalty, Bebo...  she has many epithets. She's aced many roles both on and off screen. She's enjoyed the dizzying heights of success and endured the graceful lows too.
But one thing that's remained constant through Kareena Kapoor Khan's mesmerising journey of fame is her ability to stay detached from the illusion. She doesn't make heavy weather about success or failure. Ask her a tantalising question and she has the most sorted answer. She has the proverbial good head on the shoulders. That her smouldering good looks and style are celebrated the world over doesn't drive her life. What Kareena gets kicks from is doing her own thing. She's a new mom, but that hasn't relegated her to the norms of her new duty. She's out and about.
Gymming, socialising and enjoying the limelight like she never left. Because truth be told, she didn't. Not one to hide her baby bump or baby pictures, Kareena adds the bling in bindaas. Untamed and beautiful, she talks fashion, family and fame with firebrand confidence. Excerpts from a fab and freewheeling chat...
You're all set to roll once again with Veere Di Wedding... How do you view this new phase in your career?
The idea is just doing something that I love and that's acting. There's no game plan. It's been an organic progression whether in my career or my life. It's always been about prioritising between my work, my family and other things at different times.
How are the Veere... preps going? What's the vibe like?
We're a focussed and hard-working group of people. It's the right film for me to do. It's an easy chick flick. The producers, Ekta Kapoor and Rhea Kapoor, both are women. The film is also about four women. It's a kind of film I'd want to say yes to. It's the right atmosphere for Taimur to be around in as well. I like the all-women vibe. We've been waiting for the movie to begin since a year and a half for the film. Finally, we're leaving for Delhi for the shoot.
What kind of roles would now excite you?
Nothing in particular. I'm doing a movie after long. I want to see how it goes. I want to see how it feels with Taimur on the set. There's no plan as to what I'm looking out for. I'm actually quite scared.
Really?
Yeah, yeah. I'm terrified for the first time in my life. It's not like I'm really jumping at the next script or waiting for a producer to call me. It has to be something absolutely fantabulous for me to consider doing another movie after Veere... I just want to see how this goes. And then I'll take it as it comes. Acting is in my blood, something I'll always do. But it has to be something brilliant.
You carried your pregnancy with élan and seemed to enjoy every bit of it...
(Smiles) I'm sure a lot of models and actors in our country and in the West have done this as well. But probably, there hasn't been a commercial actress, who's not taken a sabbatical or remained behind closed doors. But pregnancy is the most normal thing. I was excited about starting a family and having a child. I was looking forward it to and I wanted to share my joy with my family, friends and fans. So there was nothing to hide.
Even the fact that I had gained some weight. Actually, I put on most of my weight during my last trimester. It was also something that I wanted to enjoy. Every woman puts on weight and enjoys that period in her life. I've also enjoyed hitting the gym and losing weight, which has been rejuvenating in a way. So I've just done exactly as I pleased. Having said that, it's not that I'm setting an example or any such thing.
Surprisingly, you had no qualms about posting newborn Taimur's photograph on social media, unlike star moms, who're secretive/superstitious about doing so?
In today's times, everyone is seen and is out there. You post pictures on Instagram, on Facebook... because you want to share your life with people. Everyone is posting pictures of themselves at different events, in different outfits, tagging people... I guess nobody can say this is private and this is not anymore. Because everything is pretty much out there. Both Saif and I had spoken about this when I was pregnant as to how we'd handle it.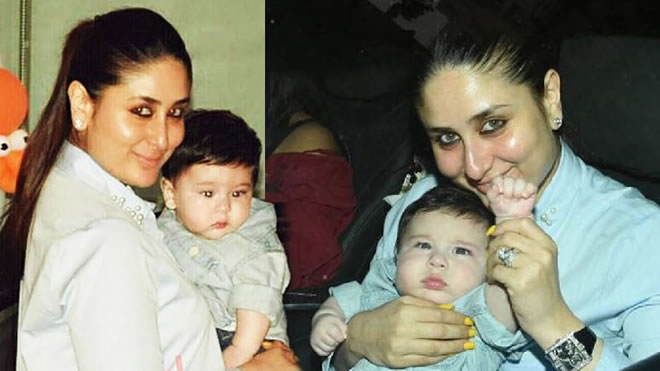 He was like there's nothing to hide. He's our child and this is the way it's going to be. He's going to be photographed, so be it. It's convenient for stars when they want to be clicked... at events, putting on make-up, wearing an outfit... So, why are you hiding your child? We're pretty open about it.
Taimur Ali Khan's the paparazzi's favourite…
(Laughs) I do understand that. But I just don't want him to be looked upon as a star-kid. I want him to grow up as normally as possible. I want to let him be just the way he is.
Your presence on social media is huge even though you're not on it. When will Kareena Kapoor Khan join social media?
(Laughs) I know! I'm probably more on Instagram than anyone else. My pictures are everywhere. Then I don't need to constantly be on it, na? My sister (Karisma Kapoor) posts my pictures; my friends put my pictures… My fan clubs have kept me alive. So I don't have to actively be out there. I guess, Saif and I aren't cut out for being on social media. Though we're social.
You stepped out for dinner just a couple of days after giving birth, post which there were some unsavoury comments on social media. Did it bother you?
I believe it's foolish for people to even think in this manner. Giving birth is probably the most normal thing. It's part of life. I've so many friends in America, who give birth and resume work within three days because they have no option. They don't have a battalion of nurses or nannies looking after their kid. So the concept of having to be at home and sinking into postpartum depression is not required. Even if you're a breast-feeding mother, you can pump the milk and put it in the feeding bottle for your baby.
I don't want to give any explanations but breast-feeding can be done in different ways. If I stepped out with my husband for an hour that's also part of the joy of being parents, of being in a happy state of mind to return home to be with your child. Saif and I have never followed norms and we're going to be continuing to just do that.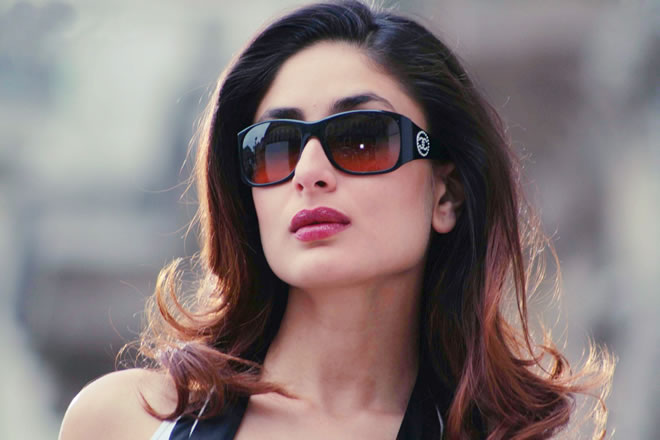 What kind of a mother are you – chilled or hyper?
Since I'm a first time mother, I'm obviously quite hyper. Obviously, I don't want to miss out on anything while he's growing. I wish to be there all the time. I'm loving the journey each day as it unfolds something new. And of course, I'm enjoying being a mother far more than I ever imagined. Being mother to Taimur is probably the most sacred thing in my life. Hope I can be a good one. The journey has just started…
Who's your go-to when it comes to 'mommy advice'?
Actually, I don't go to anyone. I pretty much want the experience to be my own. You live and learn. Saif tells me please don't listen to anyone. There are 10 different views and every mother operates differently from the other. So I listen to everyone but I do my own thing.
How has becoming parents changed the dynamics between Saif and you? How do you mange 'together' time?
It's up to a couple how they take time off to be with each other. We have to balance it out. I've always balanced work and family. It's about trying and testing what works and what doesn't. But of course, now it's more about 'us' - Saif, Taimur and myself - spending time together. Apart from that, Saif and I get enough time together; we make it a point to enjoy that.
Saif's known to be a cool father…
Yes. Saif's been an amazing father to Sara and Ibrahim. They're at an age where they sit and talk one on one with him, which is beautiful. He's always there, very attentive. He's a relaxed guy and he knows his mind. He's sure of the person he is. That makes him quite a strong 'father figure' at home. He's father to three children and his relationship with each is dramatically different.
Sara Ali Khan is making her debut soon. Are you excited?
Of course! I believe, she's going to be amazing. She's got the perfect combination of beauty and brains. I'm excited for her. I hope it works out well for her. I'm sure it's going to be amazing.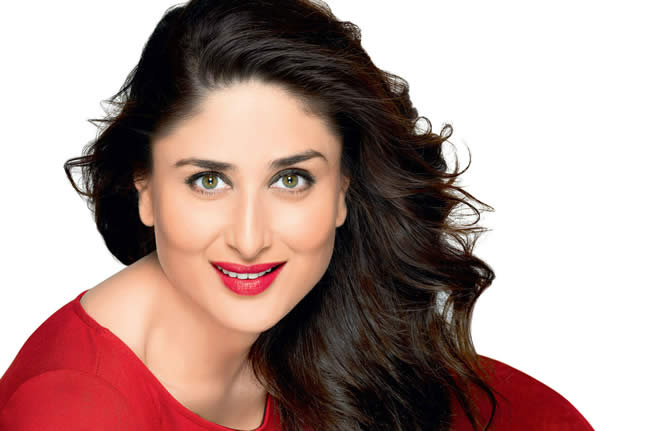 Nepotism is a hot debate currently in B-town. What's your take on it?
A lot of things seem out of context. Doesn't nepotism exist in every possible field? But nobody addresses that. In business families, the son takes over the business. A politician's son takes over his place. These are not considered nepotism but in the industry it makes for a nice read with words thrown in. Also, not many star-kids have achieved what their parents have. So I don't understand why people are going on about it. Basically, the industry is a ruthless place. It's about talent and survival of the fittest. Otherwise, a lot of star kids would've been No. 1 stars in our country. Also, if there's Ranbir Kapoor, there's also Ranveer Singh who's not from the industry. So honestly, nepotism is overrated. More than in business, more than in politics, in the industry, it's your hard work and talent that will take you far. That's exactly the reason why Kangana Ranaut is considered such a great actress. And she's not from the industry. If there's Alia Bhatt, there's also Kangana. It's not only about star kids.
Talking about your journey, you've been through your share of ups and downs...
Such phases keep coming and going. I've never taken my success and my failure too seriously. I'm fine with it all. If the movie is a success then great, if it's not that's also fine. I love my job. Most people don't get the opportunity to enjoy their job but I do. That's the way I've always looked at it. If there's a high, then there's also going to be a low... the law of averages takes over.
Recently, Soha Ali Khan said that you give her valuable tips now that she's expecting a baby. What's your bond with her like?
We've extremely close because her brother is incredibly close to her. We love her dearly! She's real, she's strong, she's actually the heart of the Pataudi family. She has the best of both – her mother (Sharmila Tagore) and her father (the late Mansoor Ali Khan Pataudi). I admire that about her. We meet at least twice a week, she's always home. We enjoy a lot of family dinners.
Once when asked about your plan for the next decade you told media, "Saif and me in a villa in the French Riviera." Is that plan still on?
(Laughs) Well, yeah. I work for that. Who knows! It could be anywhere in the world. That's the way I am… I like my family and friends around me, and a warm fire place...
But we'd always want to see you at the movies…
Source: filmfare