Famous Pakistani TikTok star Jannat Mirza publicly announced that she has stepped out of a relationship with her beau. The TikTok, taking to her Instagram stories, shared her current relationship status.
She wrote, "I'm not in a relationship anymore, I'm single."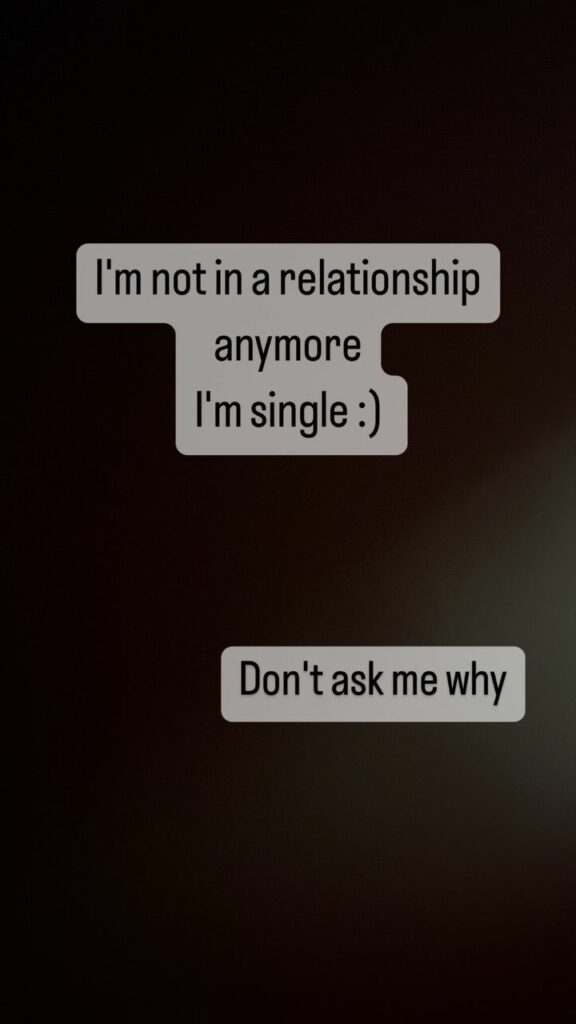 Jannat Mirza also urged her fans not to ask her why she ended the relationship. However, she has not deleted any pictures and videos (yet) of Umer Butt from her social media. Last year, she appeared on the Dunya News show Mazaak Raat and confirmed her "Baat Pakki" with 'her ex-boyfriend' Umer Butt.
Would you like to read showbiz news and stories about actors? Click here for more Celebrity News and like our Facebook Page to keep up to date with the latest news from the entertainment industry.