Sunita Marshall is a Pakistani fashion model and television actress. She is best known for her roles in ARY Digital political drama series Mera Saaein and the Geo Entertainment drama series Khuda Aur Muhabbat 3.
Brilliant Pakistani actor Hassan Ahmed has been active in the business for a very long time. Fans liked his performance in the drama serials Aangan, Babban Khala ki Betiyan, and Musk. Hassan Ahmed is regarded as one of the best performers who can pull off any role. Sunita Marshall and Hassan Ahmed are parents to two gorgeous children.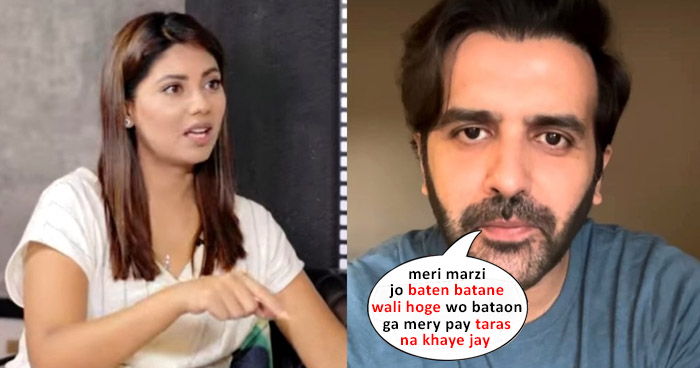 In a recent interview with Fuchsia Magazine, Sunita Marshall discussed how she made more money than her husband at the time of their engagement. In response to the host's question, Sunita Marshall stated, "I was doing well already when I got married to Hassan while Hassan was a struggling actor at that time and there was a time when he wasn't even getting any work. I didn't help him and he fetched the project on his own, and he's Masha She continued by discussing his counseling and problems with controlling his rage.
Well, after seeing the interview Hassan Ahmed made a video against his wife's opinion, he said, "I wanted to talk about the interview which Sunita Marshall gave to Fuchsia Magazine since it's a public interview and I want to clarify it publicly, my wife Sunita Marshall gave a few opinions which are her own version of events, many of the things are incorrect in them, even if they are correct, they should be kept private, a lot of things coincide with my opinion, after seeing that interview I felt that they are having a pity on me which I don't want, I am a strong man and It is my choice to share my struggles or not"
We invite you to subscribe to our Google News feed for showbiz updates and stories about actors. Furthermore, you can read the latest showbiz news and stories on our website or follow us on Facebook.