Nothing makes one feel better than being draped with clothes that feel good to wear. Something that makes you feels confident and fits you into the surrounding you are in. No one likes to go to any wedding, party, or somewhere else being under or over-dressed.
This is something many people try to avoid throughout their entire life. But it might not always be easy to find clothes that match the occasion you are going to, especially if you want to buy them at affordable and cost-effective prices. Being in Pakistan in the summer season can bring a lot of confusion about the choice of clothing.
What should one wear while going to meet friends or at weddings and other occasions that require a certain dress type? This is where Daud Abbas' brand comes in for your rescue with its formal clothes for women.
What does Daud Abbas offer?
This brand is full of ready-to-wear dresses that you can get your hands on. The quality is never compromised and you can easily find something that would match the occasion you are getting ready for. If you have been looking for luxury pret this is the brand you should go for.
The Daud Abbas summer collection 2022 has launched several beautiful luxury dresses that you can buy. These are for wedding functions and for the times when you feel the need to dress extravagantly. Coming at affordable rates, this brand is here as a lifesaver. With its newly launched collection that is also going up in sale, you can get your hands on the best Daud Abbas formal dresses available!
Where to get formal dresses for women?
In Pakistan, you can't say the options for formal dresses are limited. But finding a good deal, a good quality, and a good price all in one range can be hard but not anymore. With Daud Abbas' collection of formal wear for women you can get all the good deals in one go and at the same place at once. These dresses are designed extravagantly to make you feel confident in whichever room you step foot in. With Daud Abbas formal dresses for women, you are bound to feel dolled up. Their elegantly crafted and designed dresses are made with careful evaluation of what the customers might like and sewn to perfection.
Can you get an affordable price range in Daud Abbas's summer collection 2022?
Absolutely! Not only will you get good quality material at an affordable rate but, you will also be able to find something of your type. Because of the diverse range of ready-to-wear dresses available on their website, you can find one that suits you best and that you would like to buy. There are all the details available on the site along with the dress specifications for further queries on these formal suits for women.
Which dresses to choose from the Daud Abbas luxury pret?
As mentioned before, there are a number of choices for you to choose from. On their website, they have a few collections of different formal clothes for women that you can decide upon. However, to help you through the shopping experience, here is a guide to the dresses you should go for if you are looking for something luxurious to wear. There are a few dresses you can go for. These are all in price ranges that you afford, and are also on sale so you can choose one and buy it immediately!
ELINOR: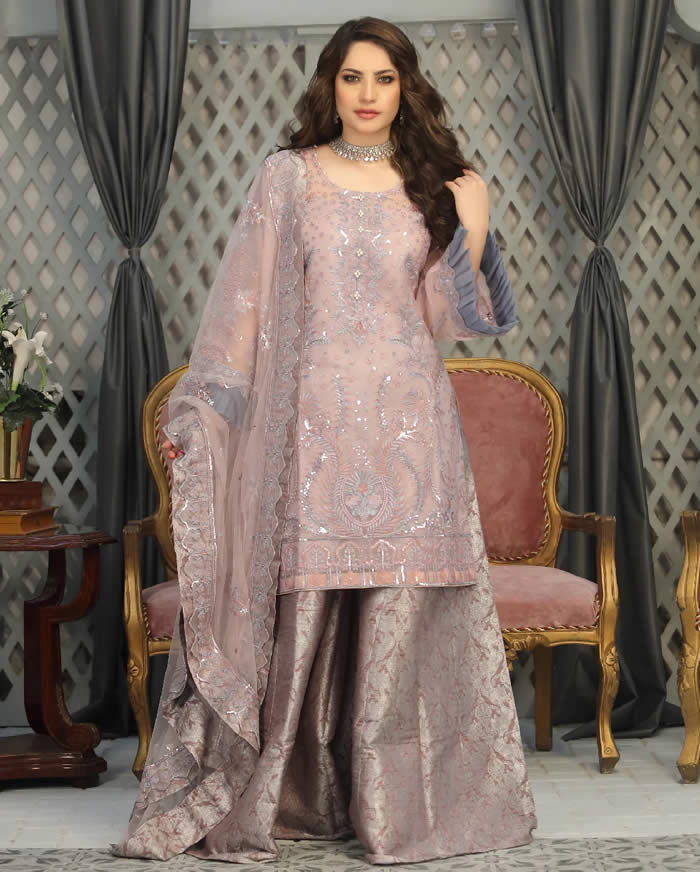 This beautifully embroidered outfit is sure to interest anyone at first sight because of its rare color. This lilac shade is not the best about this ready-to-wear dress. You can buy this for any festivity or any wedding or luxurious occasion. It is sure to get you a few compliments in any event.
LUNA:
This is one of the most beautiful dresses in their newly dropped collection. With its all-white shade, it is sure to make one feel confident and elegant while wearing it.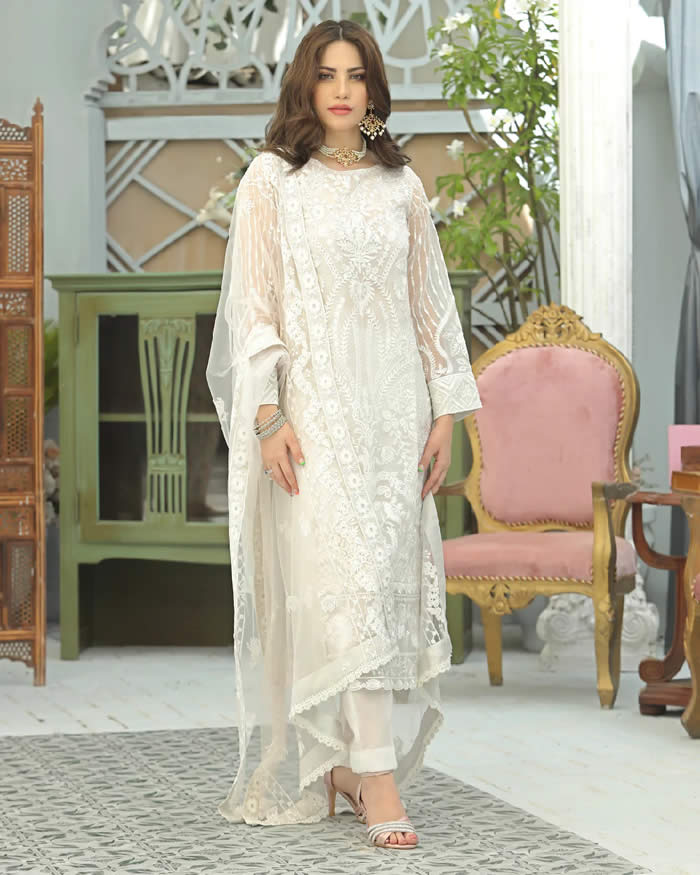 With a long simple simple-looking yet embroidered look, this piece is one of the prettiest in the Daud Abbas formal dresses. Make sure to get your hands on it if you want to go for a graceful look at a wedding or Nikkah function.
DIORA: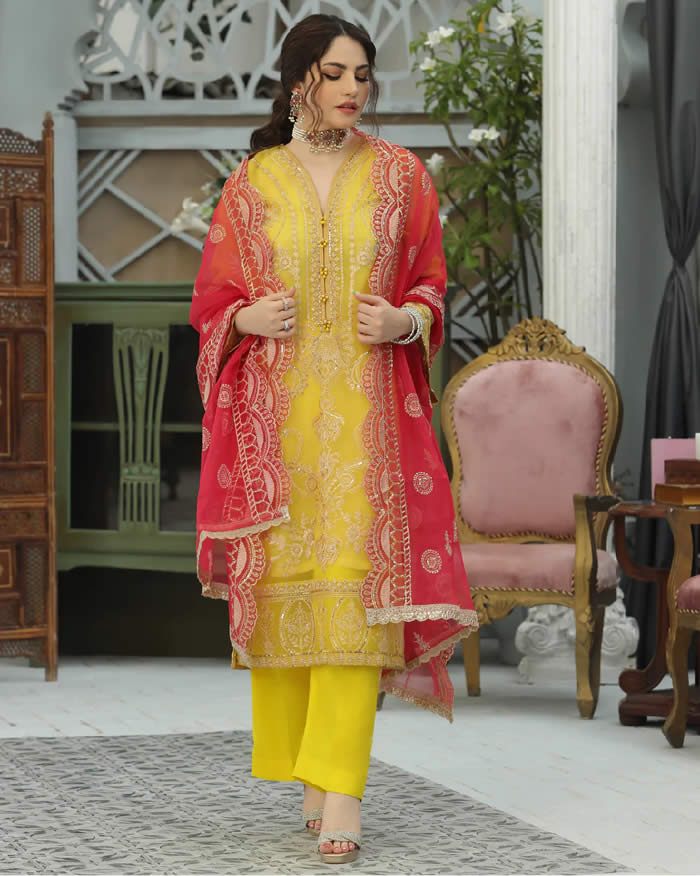 Diora is that one dress that you fall in love with at first sight. With its beautiful blend of colors, this is the perfect pick if you are going for some Mehendi function. Or a small function in the house. Not just that, it is also perfect for any festivity. Its graceful design along with a desi touch is all that you need in your wardrobe with all your other luxury pret.
AMREN: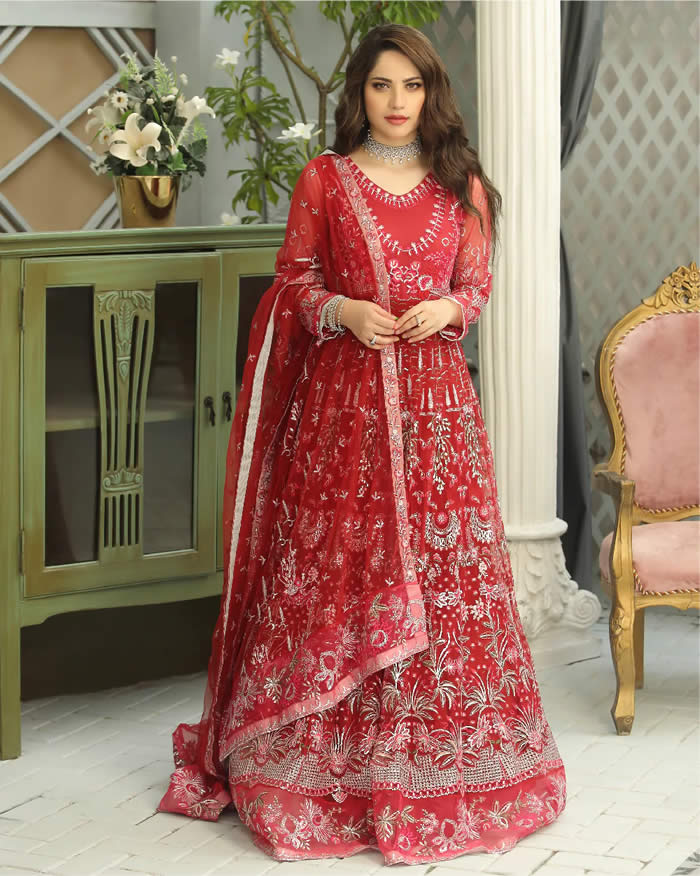 Amren is laden with floral embroideries as well as a little heavy embroidery that gives it the perfect twist to be able to make it in your top choices of pret wear. This is made for a wedding occasion and will make you look fit for the occasion if you walk into a room with that on.
Key Takeaway
These are just a few in the newly dropped collection that you can go and check out. Other than this, you can also get these entire ready-to-wear dresses at lower prices as Daud Abbas is also offering a sale at the moment and offering a lot off on these luxury dresses. You can head to their website and get some dresses of your choice all at cheaper prices than before. This might also help you grab a few extra dresses if you are staying under budget because of the sale.
So without waiting any longer, head to Daud Abbas and choose what you want. And if you have shopped from them before, it is time you head over to their brand again because they have newly dropped several new pret wear that you will surely love because of their amazing looks. These formal suits for women are all you need in your life right now!