From the latest trends to buying guides. We answer everything you need to know about buying wedding suits for the groom in 2022.
If you're the groom (or planning the groom's look), you need a wedding outfit men will admire for mere generations as they look back at your wedding photos. That feeling you're feeling is pressure. Luckily, you're in the driver's seat. You can dictate the wedding attire vibe through a dress code, wedding theme, venue, or timing.
Going forward, we've rounded up the best online virtual wedding suits shop for grooms and wedding guests.
Sky Blue 3 Piece Suit BUY NOW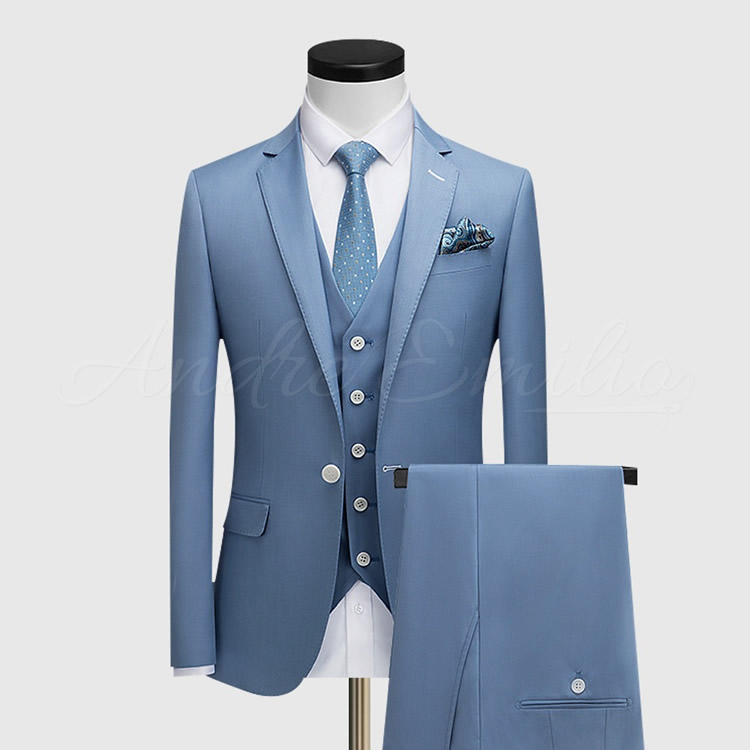 Luxury is not just a matter of elegance, it's about comfort and high performance. Andre Emilio's this Sky Blue 3 Piece Suit is tailored from extraordinary luxury wool which is wrinkle-free, easy-to-iron, and ultra-soft fabrics. Exclusive Made from Italian fabric, this suit will change the way you live your business wardrobe.
Navy Blue 3 Piece Suit BUY NOW
This iconic Navy Blue Suit is crafted from the world's finest fabrics. Elements of fine construction can be found in each suit, from hand tailoring in the arm openings for comfort, to the traditional Italian-made internal canvas that creates the perfect lapel roll and a customized fit.
Gray Texture 3 Piece Suit BUY NOW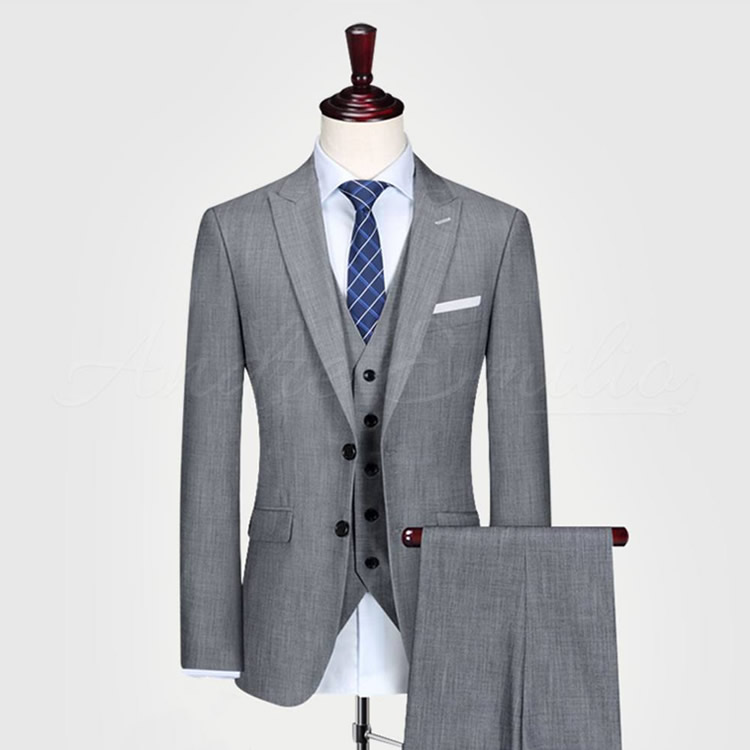 This stylish, gray texture 3 piece suit is the perfect addition to a formal wardrobe for weddings and special events. With a classic high fastening waistcoat, this traditional look grey suit boasts modern comfort and practicality.
Burgundy Prom Tuxedo BUY NOW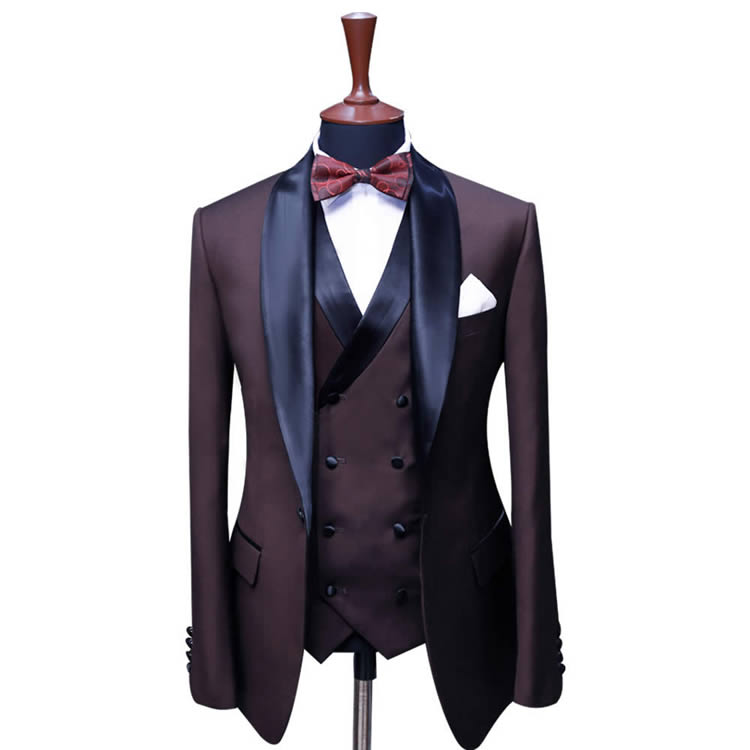 This fashionable tuxedo jacket is made of a luxurious Italian fabric that looks and feels like super 100 wool. The jacket has a one-covered button front closure. The unique styling of the double breast waistcoat offers a level of sophistication and class that is hard to achieve.
Men Dark Navy Blue Suit With Waistcoat BUY NOW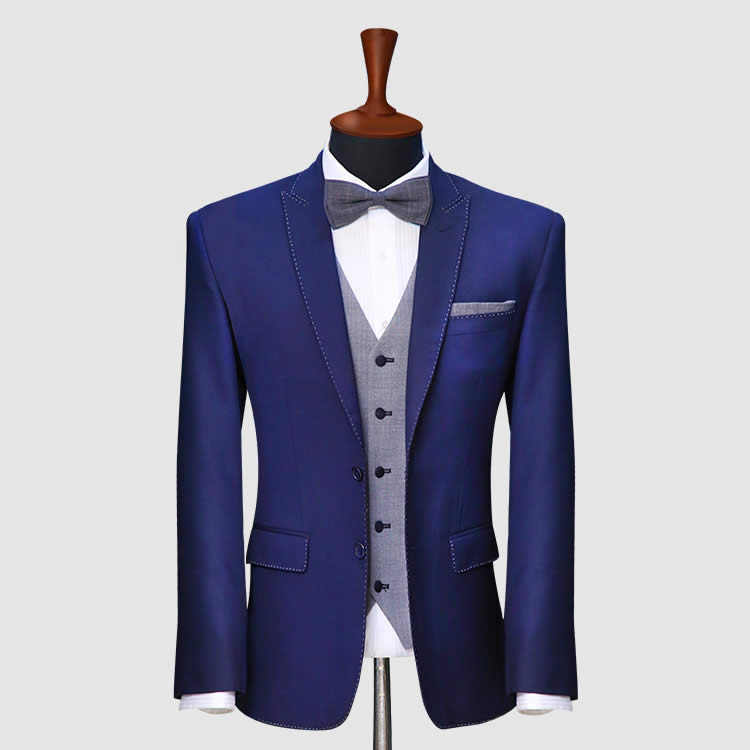 Go for refined gentleman's style in a Men Dark Navy Blue Suit With Waistcoat. Indisputable proof that a dark navy blue suit and a white tuxedo shirt are awesome when worn together in an elegant outfit for a modern man.