Aamir Liaquat Hussain was previously married to Syeda Bushra but divorced her after his second marriage to Syeda Tuba.
A few weeks back, a girl named Haniya Khan, who is an actress by profession, has claimed to be Aamir Liaquat Hussain's third wife. After Haniya Khan's claims and accusations against Aamir Liaquat Hussain and Tuba Aamir, He has released a video on his social media handles claiming that Syeda Tuba is his one and only wife.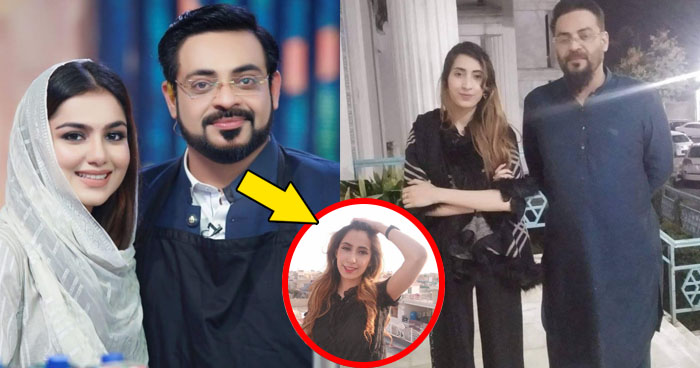 Is Amir and Tuba's Marriage In Trouble After His 3rd Marriage?
View this post on Instagram
Later on, Aamir Liaquat responded to the claims publicly, where he said, "Oh! Allah please help the people believe it, I am only married to one lady and that's Tuba. Do you guys think that the lady claiming to be my wife, could be my choice?".
On the other hand, Syeda Tuba Aamir has constantly ignored questions about her married life and Aamir Liaquat's third marriage rumors in her live sessions on Instagram.
Syeda Tuba Aamir and Aamir Liaquat have not been seen together even on Eid-ul-fitar 2021. The couple has not posted any pictures together after Aamir Liaquat's private calls with Hania Khan were leaked.
Hania Khan has also claimed that Syeda Tuba has left Aamir Liaquat after the allegations of Hania Khan and when the calls got leaked.
Below are the pictures Syeda Tuba has posted on Eid.
View this post on Instagram