We took it to you which actresses looked which way; the best and the worst. This specific list is going to be dealing the worst ones. Here we go!
Saba Qamar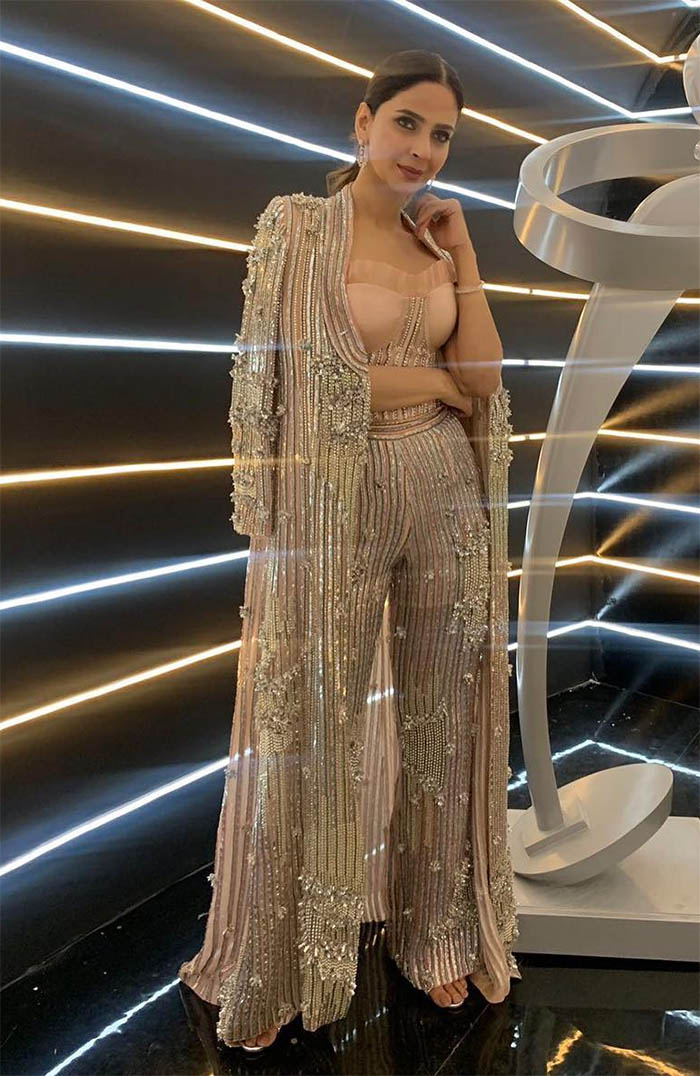 In this starry night the super talented the super gorgeous Saba Qamar appeared in two completely different dresses. The silver gown which she wore after the interval was the worst one as it knew no symmetry and nothing else which could be counted as good. Moreover the dress didn't suit her resulting in annihilating her natural beautiful and charming looks.
Maya Ali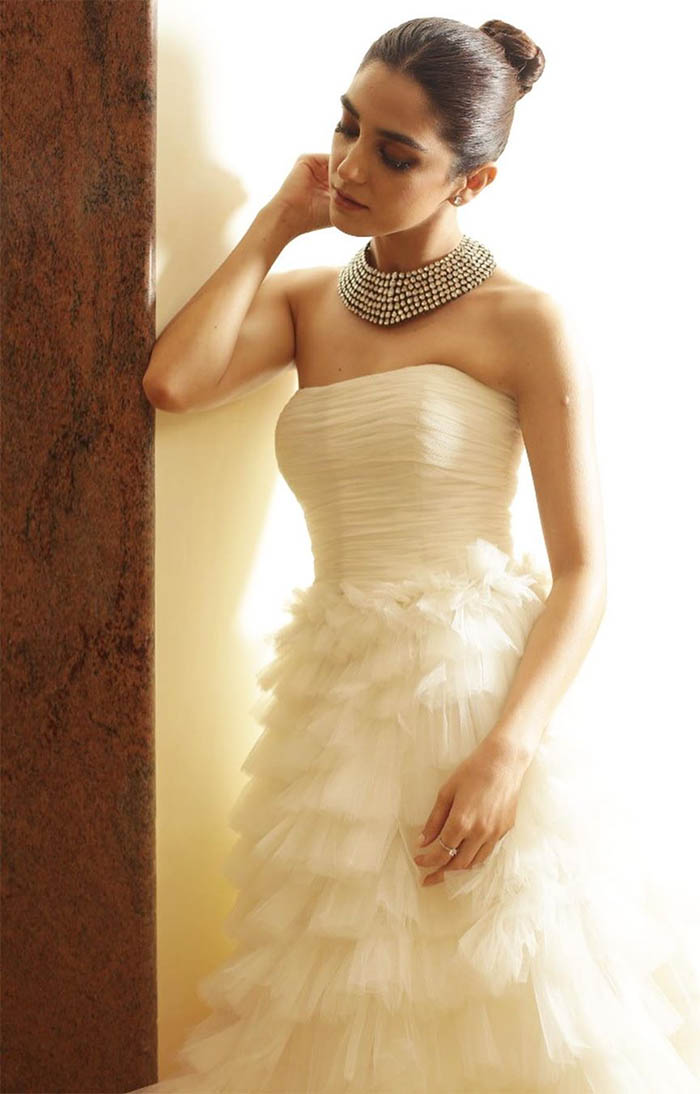 The beautiful and multitalented Maya Ali's dress was another flop. Although she rocked the LSA 2018 by her never ceasing beauty but this time she couldn't make it happen due to wrong selection of color and attire together. Her makeup wasn't up to the mark even to compliment her dress. It was quite disappointing seeing her out of the list she stood first the last time.
Sadaf Kanwal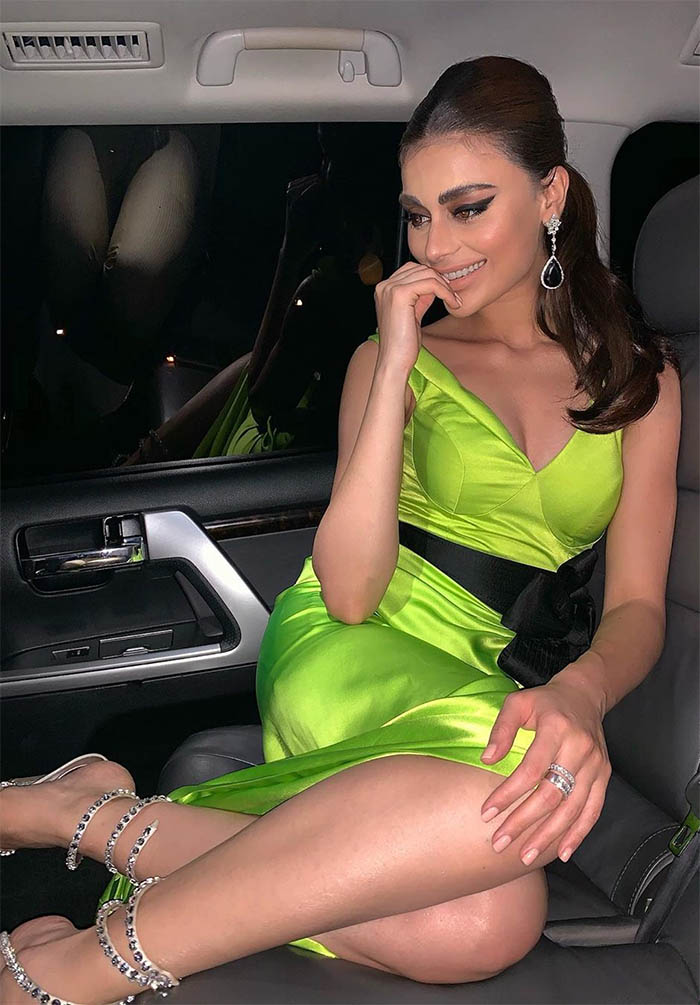 Sadaf Kanwal the top bold model and actress tried to follow the trends by merging them with the old ones but it was completely flopped. She looked unbelievably different even from her usual beautiful apparels. Whoever designed her dress must be planning to play with colors and eras together but sadly failed resulting her looking horrible.
Iqra Aziz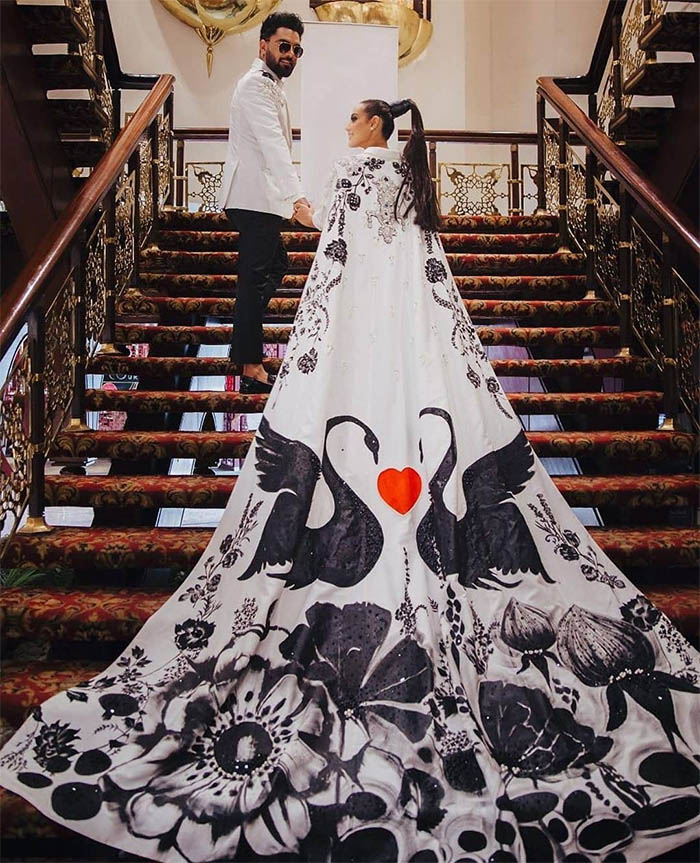 The center of attraction of the industry of this age, the splendid Iqra Aziz appeared in the least expected way. She tried to get a bold and beautiful western look by adding the never ending gown come tail on a very simple looking pants shirt spoiling the beauty of both. Her tan makeup look also didn't go with her overall appearance kicking her out of the list of the best dressed celebrities.
Ushna Shah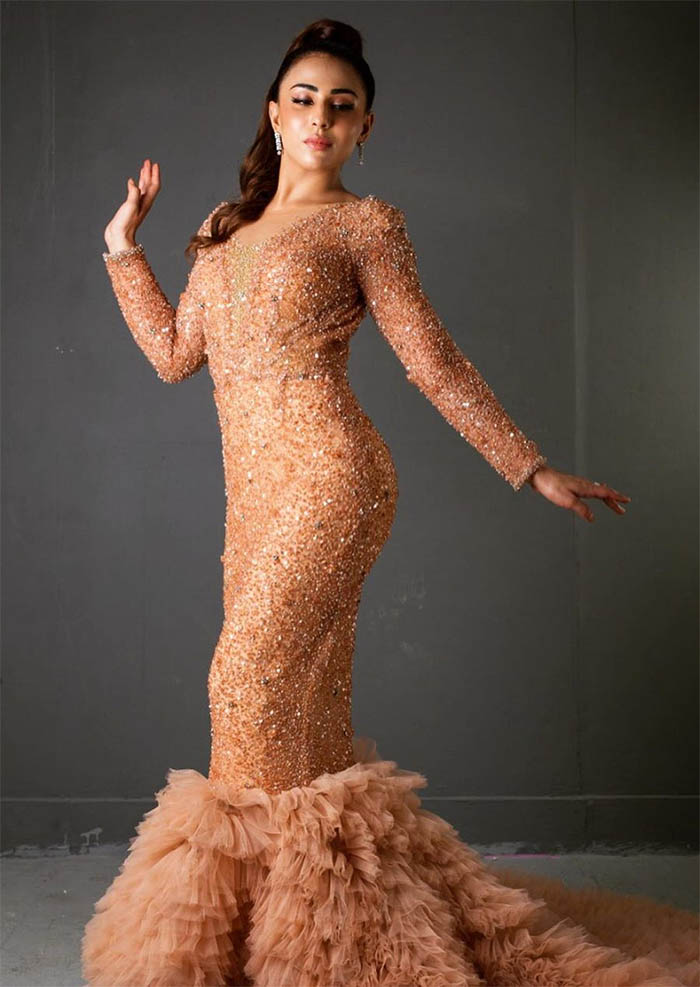 The stunning and super talented actress Ushna Shah appeared in a very different look which made her look literally different in a way never appreciated. Her makeup and styling definitely went wrong for not giving her the look she wanted to achieve.
Nadia Hussain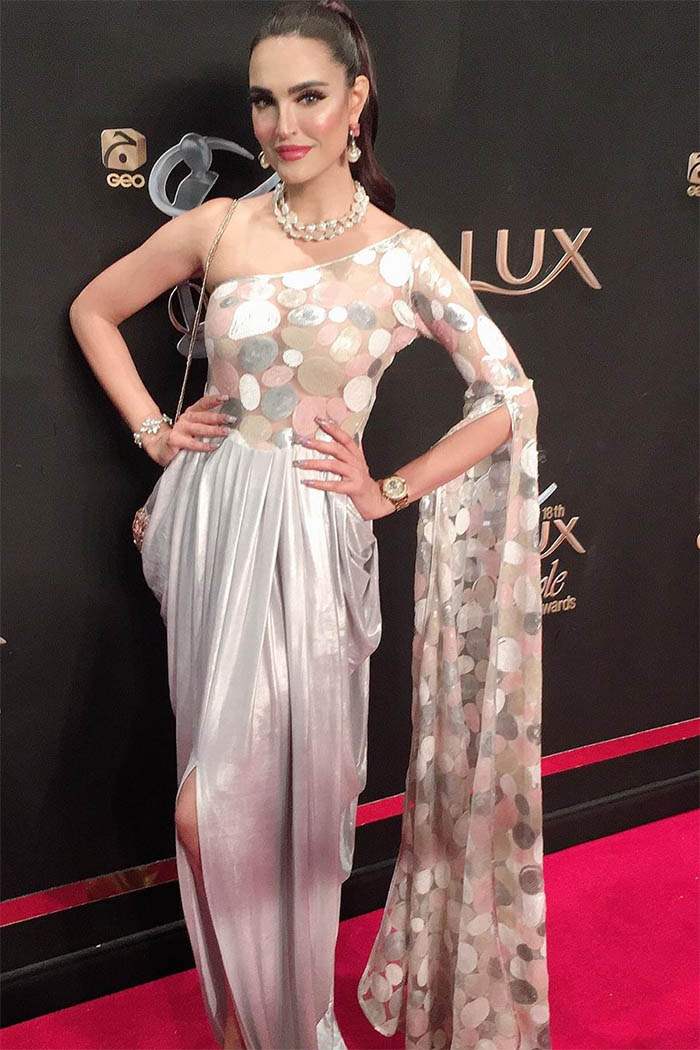 The evergreen super model Nadia Hussain who is a beautician by herself too didn't get the proper styling techniques this time. Her dress was a big no and so was her makeup and overall styling. A completely spoiled look it was amongst the worst ones.
Mansha Pasha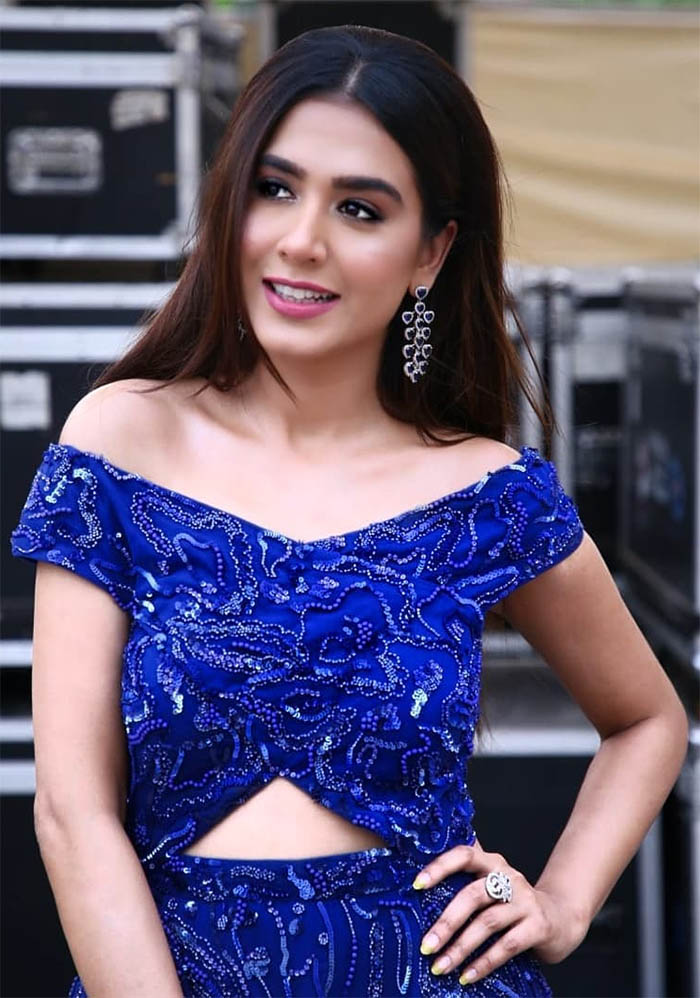 The awesome and beautiful Mansha Pasha didn't come up to the expectations of her audience as well as she didn't play with colors in an apt way. She also confused style by merging it with colors giving her no space in the best dressed celebrities.
Red Carpet Host Saima Ajram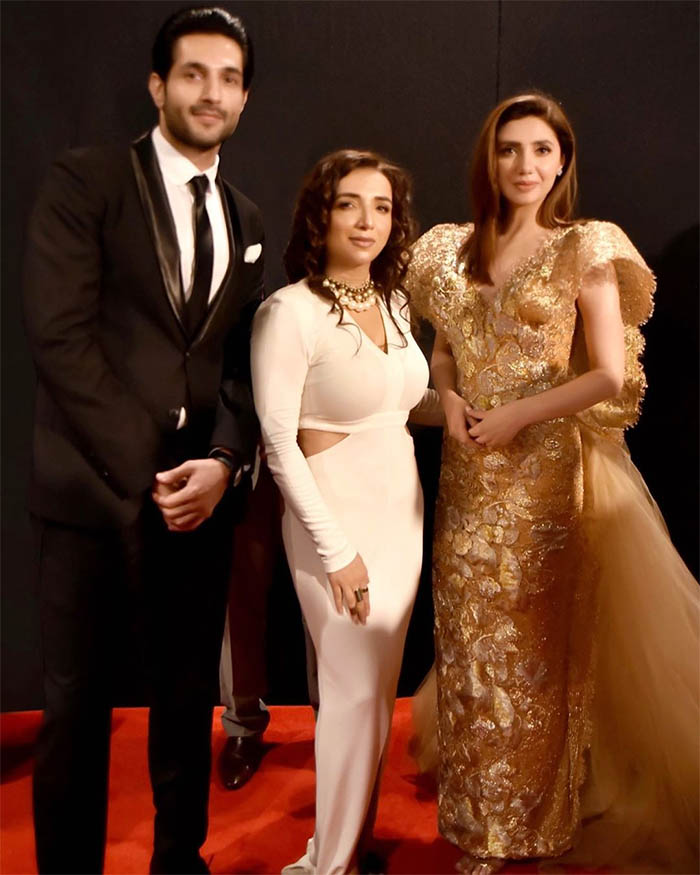 Model Abeer Rizvi and Zara Abid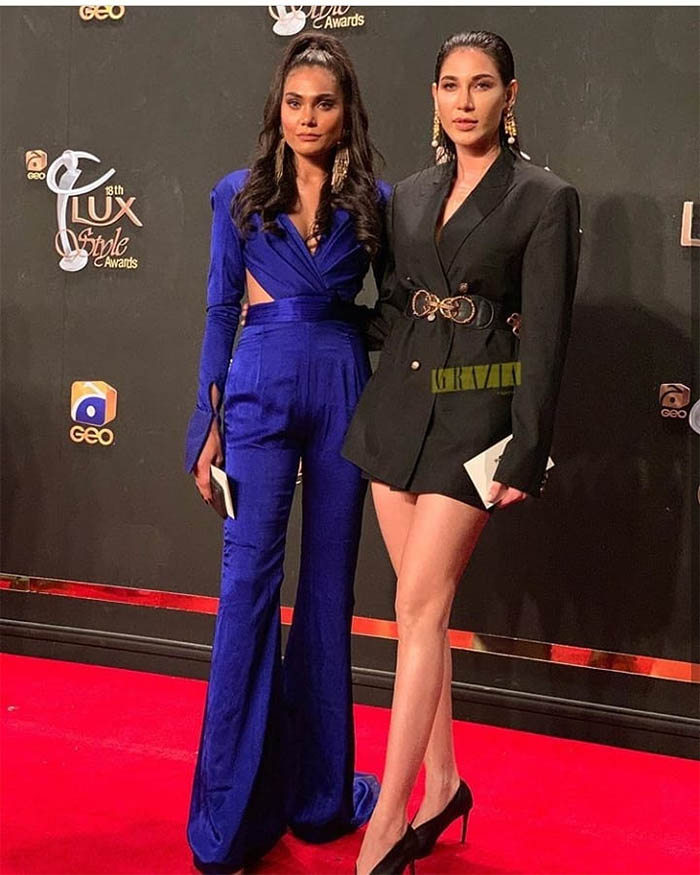 Mariam Mirza