82.5% of the parents in Pakistan have been found having a blood relation till the third generation. It means that they have either married a cousin or someone close in the same family.
Take a look at some Pakistani celebrities who married their own cousin.
1. Shahid Afridi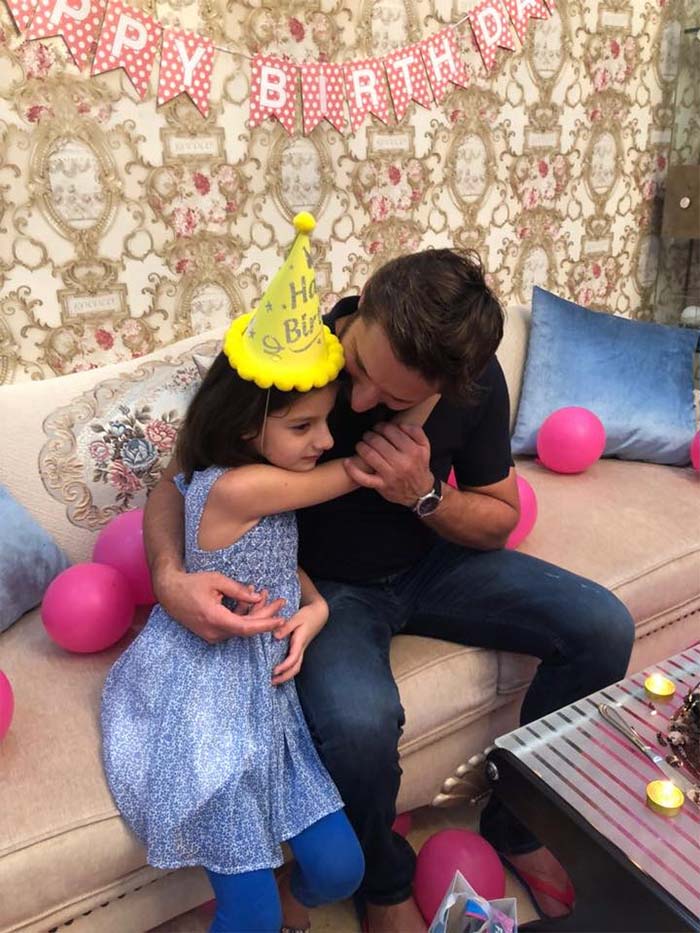 Pakistani Cricket Team Captain Shahid Afridi married her Uncle's daughter, Nadia. When Shaid was young many girls want to marry him . But his parents want his life to come on track so they decide to let him married at young age. Shahid's wife has not give any media appearance , no one has ever watch her wife's face.
2. Babar Khan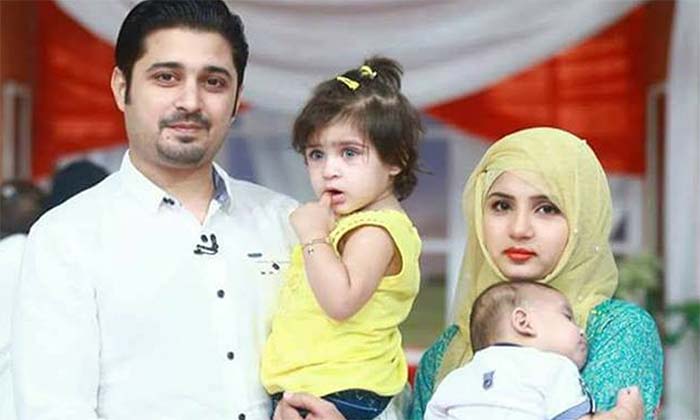 Babar Khan is a popular TV actor of Pakistan. His first wife Sana Khan died in a car accident. Babar Khan was in Limelight when he married his cousin Bisma Khan who is a student of 9th class. Babar is now father of two kids one son and daughter . After getting married he over come his pain of loosing Sana . Babar is again active in showbiz now and working in dramas .
3. Reham Khan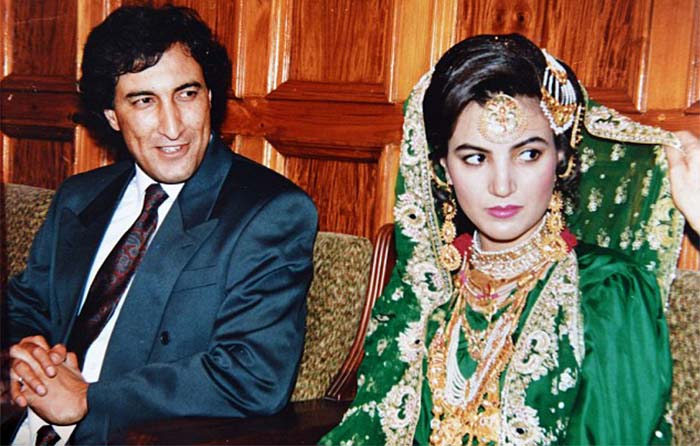 Imran Khan was recently in the news because of his high profile divorce with Reham Khan and than marriage with Bushra Maneka . Do you know that Reham's first marriage was with her British psychiatrist cousin, Ejaz Rehman when she was 19. Reham has three children from first husband.In past Reham has served as news anchor on BBC.
4. Shaista Lodhi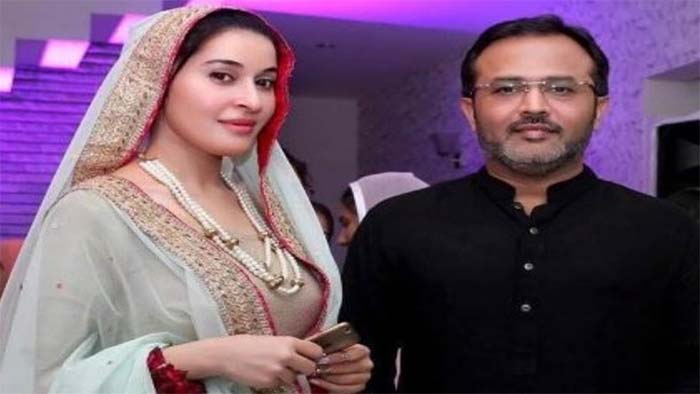 Shaista Lodhi is a Pakistani morning show host and TV presenter. She get divorce from her husband Waqar Wahid in 2012. In 2015, she married her businessman cousin, Adnan Lodhi.Adnan is settle in South Africa . Shaista has three children from first husband . Her chacha and chachi insist shaista to marry their son Adnan.
5. Nusrat Fatah Ali Khan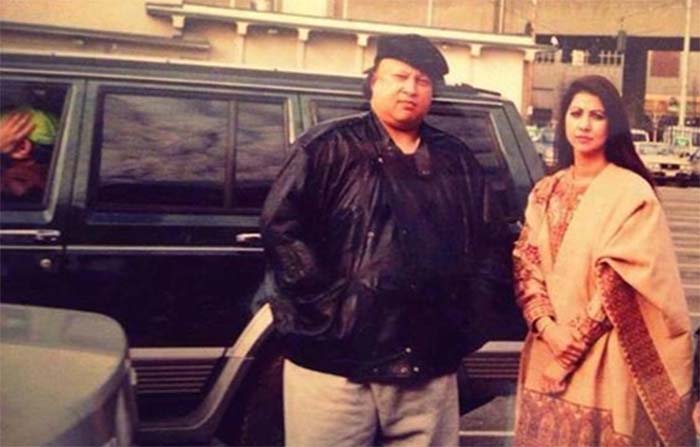 There is no Ghazal and Qawwali Lover who have not heard of the name 'Nusrat Fatah Ali Khan'. He was very famous during his time. He married his cousin Naheed Nusrat who was his uncle's daughter.
6. Saeed Anwar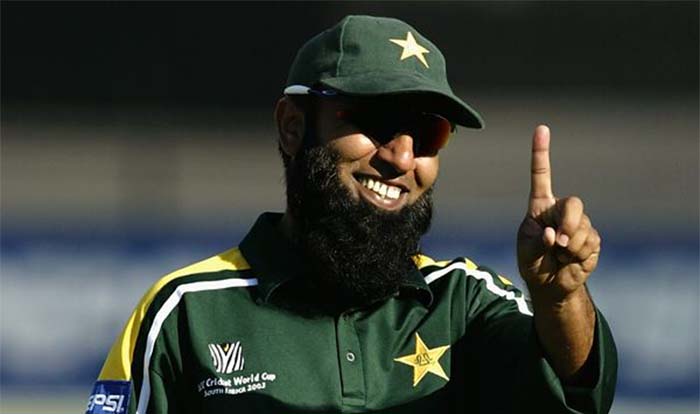 This Pakistani batsman married his cousin sister Lubna Anwar in 1996. Saed is engineer by profession and past cricketer. Saed 's wife is Doctor. These days Saed is running Meat One food frenchise.
7. Sanam Marvi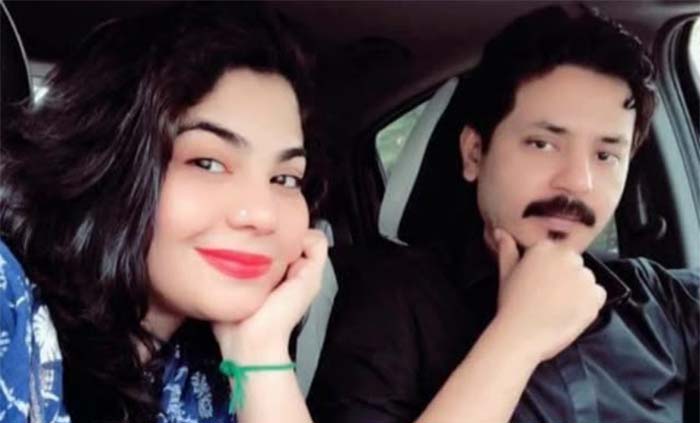 Samid Marvi is a very popular Pakistani folk and Sufi singer. She is married to Hamid Ali Khan. They have three children together. Hamid Ali is the son of her Uncle. Sanam Marvi is famous singer belongs to Sindh.
8 Muneeb Farooqui and Dr Bushra
Very few people know that famous anchor Muneeb Farooqui is married to his cousin. They one son. Muneeb is famous journalist and very competent lawyer .
9 Aly Khan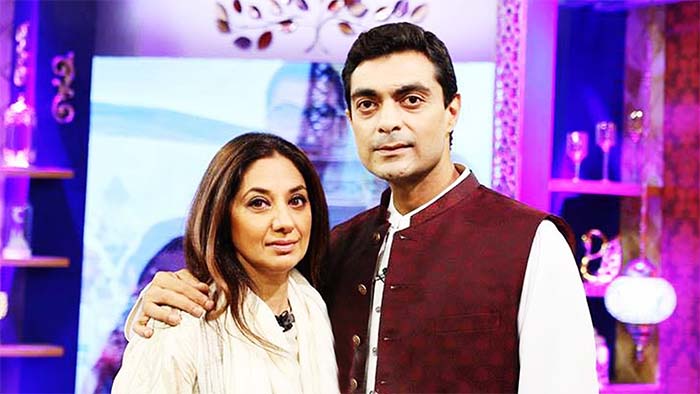 Aly Khan's wife is his cousin. Aly born in Karachi but his family settles in India. Aly returns back to Home Karachi few years back. He is cousin of Junaid Jamshed. He has worked several indian films like Don along with Shahrukh Khan.
10 Sami khan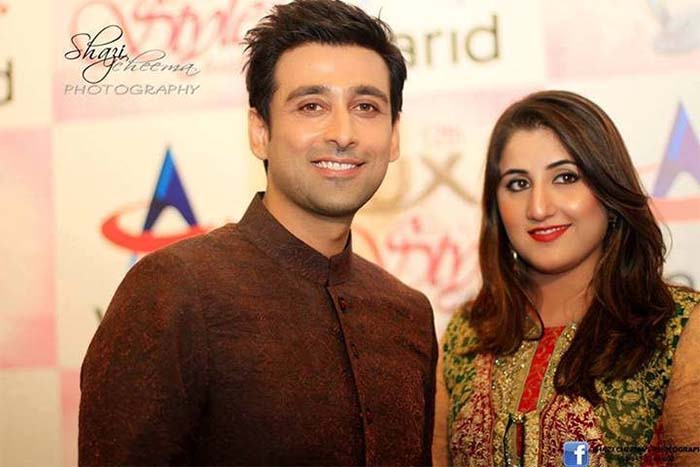 Sami khan's wife is his cousin. Sami has one daughter. Today he one of the best actor of Pakistan. People love him from core of their hearts. Sami was first engaged to tv actress who left showbiz and now she is Islamic scholar . Now Sami is married to cousin. Sami is really going good in dramas and no 1 choice for directors.