L'Oréal Paris, the world's leading beauty company, enters into its 21st year as the Official Partner of the Cannes Film Festival, cinema's grandest international film festival for over 71 years, and it is set to take place this year at Cannes, France from May 8th till May 19th.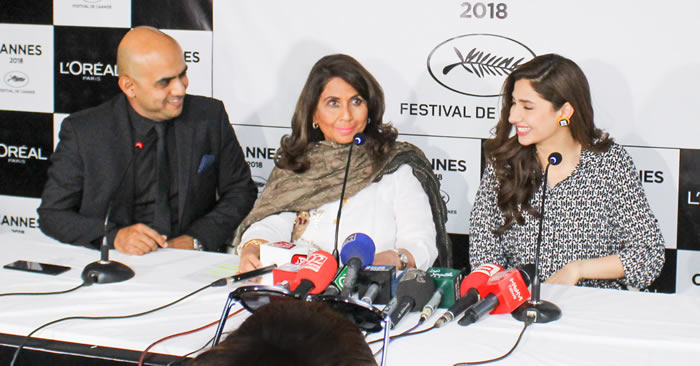 Bringing together the most celebrated artists in film from all around the world, this year L'Oréal Paris Pakistan's Hair Care Spokesperson Mahira Khan is set to represent the brand at Cannes Film Festival on 15th May 2018.
At the official press conference, Musharaf Hai, the Managing Director of L'Oréal Pakistan said: "The L'Oréal Group celebrates and welcomes diversity and empowerment with its 21 years of partnership with Cannes. 2018 marks L'Oréal Pakistan's first entry into Cannes Film Festival and the future looks bright in terms of expanding our representation.
L'Oréal Paris pays homage to cinema and beauty, by democratizing the Festival experience. Mahira Khan's selection as our local spokesperson for the L'Oréal Paris Hair Care brand is a testimony to the values of meritocracy at L'Oréal. Mahira Khan is a role model for young women in Pakistan and Mahira's appearance at Cannes Film Festival is just the beginning – a superb opportunity for L'Oréal Pakistan to showcase Pakistani talent on the global stage."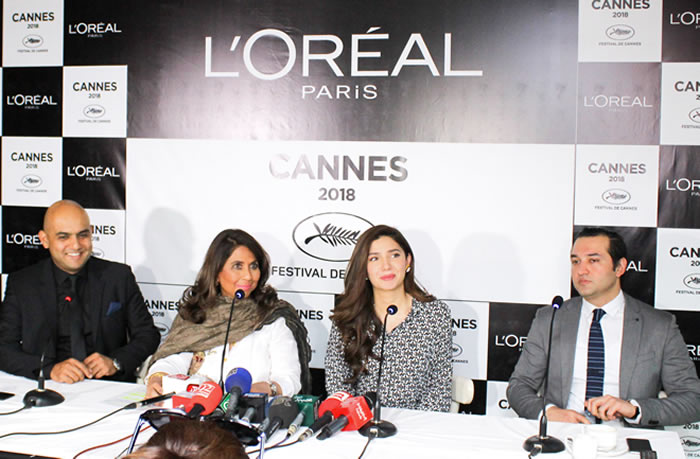 Every year, L'Oréal Paris chooses its spokeswomen from all over the world to attend the festival and this year, Mahira will join the leading ladies of L'Oréal Paris to grace the illustrious red carpet at the festival, which is a first for L'Oréal Pakistan and a moment of immense joy and pride for the brand.
For the first time ever, L'Oréal Paris will broadcast seven shows live from the legendary Martinez Beach at Cannes, titled "The Worth It Show" and Mahira Khan is set to feature in it alongside other global L'Oréal Paris spokeswomen. The "Worth It Show" marks a powerful moment during the festival to bring women's voices to all and unveil the ordinary women behind the actors, with their stories, their triumphs and the obstacles on the way to feeling worth it. Mahira will be attending the event for 3 days, during which she will also be meeting with L'Oréal Paris global Makeup and Hair Styling team of Stephane Lancien, besides her engagements with noteworthy fashion designers.
To officially announce this historic moment at the press conference, Mahira Khan said: "I am deeply humbled and full of gratitude towards L'Oréal Paris Pakistan for this amazing opportunity to represent the brand and project Pakistan's blossoming industry on such a prestigious international platform."