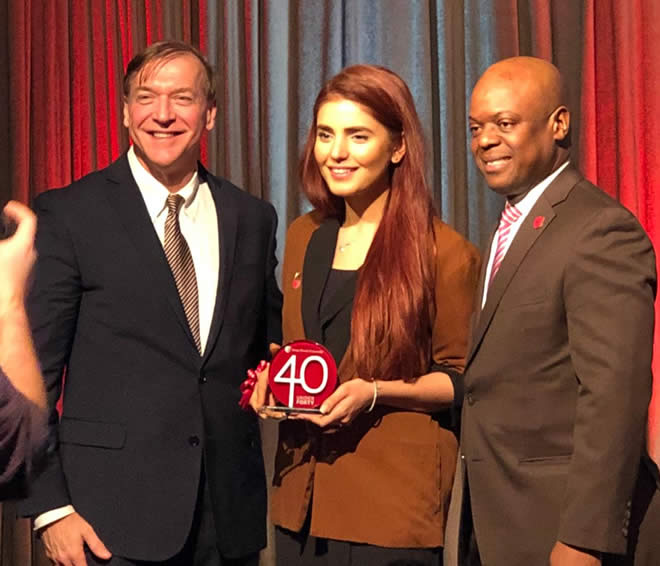 Music sensation, singer and song-writer Momina Mustehsan was honoured as Stony Brook University's 40 most successful graduates under the age of 40. She was awarded in the category of Civil Service and Activism at the Fourth Annual 40 Under Forty Ceremony.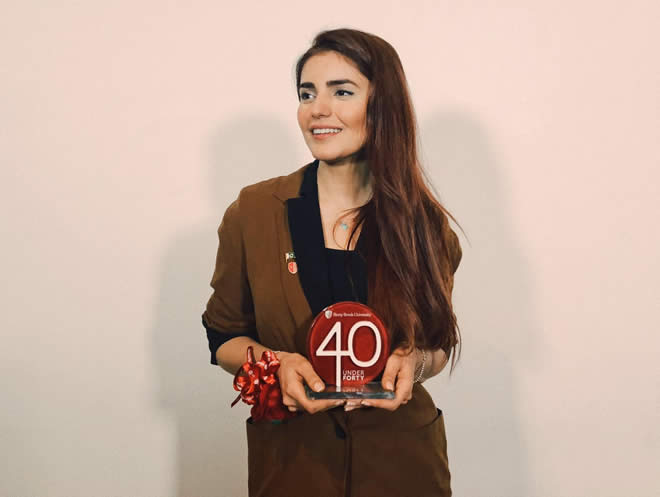 A 2015 graduate in Biomedical Engineering, Applied Mathematics and Statistics from the university, speaking on the honour Momina said, "I am supremely humbled to given the 40 Under Forty honour by Stony Brook University in the category of Civil Service and Activism. And as I accepted this award, I proudly wore my Pakistani flag, right above the Stony Brook pin – two major parts of my identity."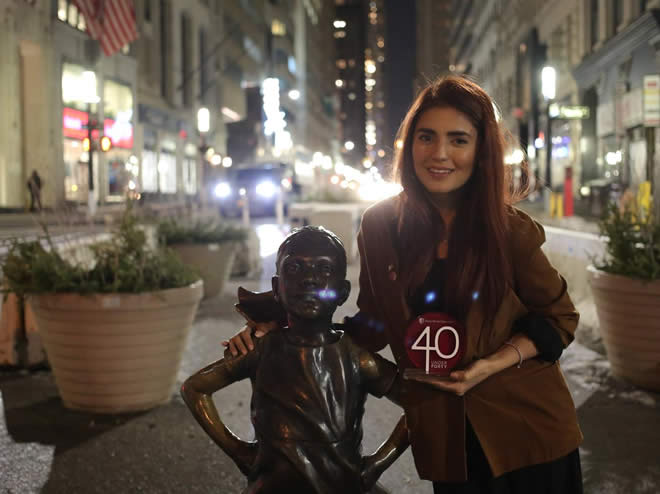 At these awards, Stony Brook University celebrates and honoured 40 of its most accomplished graduates who have demonstrated achievements in business, research, technology, healthcare, the arts, leadership, community, educational, entrepreneurial and philanthropic endeavors. The 40 Under Forty 2017 ceremony was hosted by the Stony Brook Alumni Society where Momina was presented with the award by Stony Brook President Samuel L. Stanley Jr. and the Alumni Association President, Bedel Saget.