Its on-trend Pret Wear embellished and Sophisticated multi-color cotton net shirt beads and stones with stunning thread embroidery exertion on front.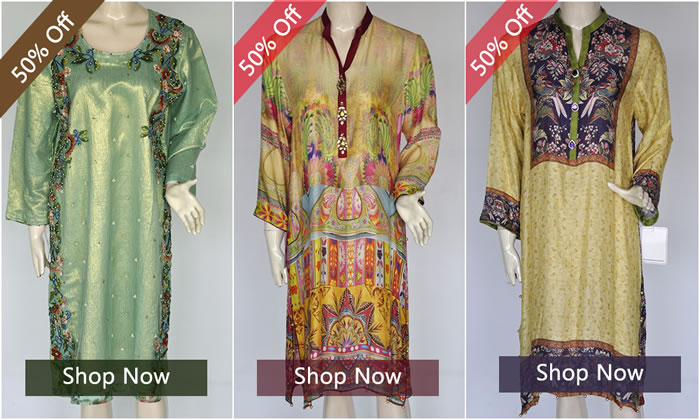 Ready to wear Fariha Kiyani has always taken initiate for its customers with conspicuous and classy styles which marks its customers more elegant and modish with latest trends, for tropical season Fariha has offered astonishing discount rates 50% off on entire collection.
Gorgeous and Fashionable Multi color Shirt with astounding detailing of different materials like Dabka, Sequence, Crystals, Pearls and stone work on front.
In this sale offer you will get fascinating Shirts and dresses made with spectacular pattern of flora, both on front and back side of shirts with modern fashion skills.
The silver shirt with sequence glorification and pearls on border. Shirts with net organza border with pearl and sequence embellishment. Perfect range of striking fancy dresses for you to wear in the parties and different occasions.
To buy these luxury dresses click  Buy Now