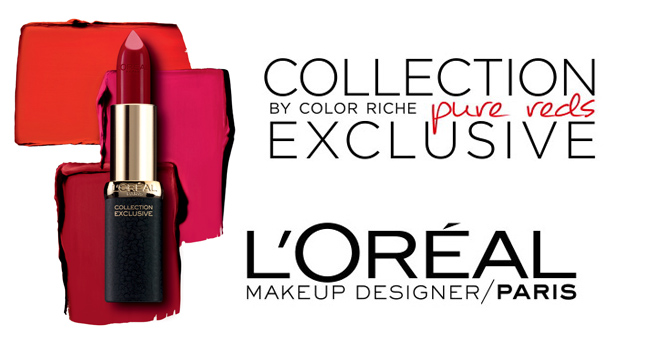 L'Oréal Paris, the world's leading beauty brand, exclusively launched the Color Riche Exclusive Pure Reds Collection, a collection of matte reds, in association with acclaimed fashion design house Sublime by Sara.
Indeed, this collaboration builds on the new brand identity of the brand's contemporary makeup designer platform L'Oréal Makeup Designer Paris, featuring a dynamic new look for a brand that has been at the forefront of technological and scientific innovation in Makeup for the last 30 years.
For this launch, L'Oréal Paris further built upon its strategic fashion and beauty association with PFDC L'Oréal Paris Bridal Week by collaborating with Lahore based fashion design house, Sublime by Sara to complete the Pure Reds 'look'.
[contentblock id=1 img=adsense.png]
The exclusive launch event, held at X2 Café, was opened with an introductory note from Fahad Feroze, Junior Product Manager L'Oréal Paris Makeup, followed by addresses from Sabeen Kazi, Makeup Business Manager L'Oréal Pakistan who spoke about the Pure Reds Collection and L'Oréal Paris Makeup, Sara Shahid of Sublime by Sara who spoke about her Pure Rouge Collection and collaboration with L'Oréal Paris followed by an address from L'Oréal Paris Pakistan Spokesperson Mehreen Syed and Hassan Sheheryar Yasin who spoke about L'Oréal Paris' work and efforts in setting beauty industry benchmarks.
For the 'Pure Rouge' capsule collection by Sublime by Sara, Fashion Designer Sara Shahid has created an exclusive Valentine's Day collection based on each of the 5 shades of the Pure Reds collection. The renowned designer has amalgamated the signature Sublime by Sara minimalism with L'Oréal Paris' Pure Red glamour to create a line in a variety of reds to match the lipsticks' color intensity.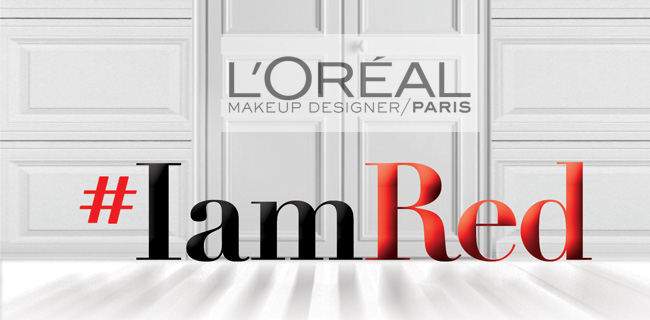 The collection features elegant pieces including tunics, dresses in silks, chiffons and satin,specifically designed to emphasize the flow of the material and capture the allure of the Pure Reds range.
L'Oréal Paris has designed, conceived and created the exquisite range of matte shades red sculpted by semi-tones to offer every woman the perfect matte red to enhance their beauty. The Pure Reds Collection comes in a matte formula that enhances comfort, offers rich color intensity, and provides femininity and sophistication.
[contentblock id=2 img=adsense.png]
An ultra-feminine collection, the Pure Reds range includes 5 matte shades inspired by international L'Oréal Paris muses; Blake Lively (Pure Ruby), Eva Longoria (Pure Brick), Frieda Pinto (Pure Amaranthe), Jennifer Lopez (Pure Rouge) and LiyaKebede (Pure Scarlato).
L'Oréal Paris will also be revealing an exclusive photoshoot for the launch of Color Riche Exclusive Pure Reds Collection later this February featuring 5 diverse personalities: L'Oreal Paris Pakistan Spokesperson and super model Mehreen Syed, fashion designers Sara Shahid of Sublime by Sara and Mahgul Rashid of MAHGUL, TV Personality Huma Amir Shah and fashion and lifestyle blogger Sadaf Zarrar of SiddySays. Shot at Strata by Saira Ahsan's studio, the campaign has been photographed by photographer Faisal Farooqui of DragonFly with makeup and styling by the Creative Team at Nabila and video production by H.A.C.
"The Pure Reds campaign is unique in its own way because we have the perfect set of matte red shades and we have an array of outfits to match, which is ideal for the month of February. For me personally, I loved the color intensity of the shades and that inspired my Pure Rouge Collection. The designs' texture, cuts, and material choice all aim to embody the enchanting Pure Red experience." said Sara Shahid of Sublime by Sara on her collaboration with L'Oréal Makeup Designer Paris for the launch of Pure Reds in Pakistan.