HUM Masala ventures beyond the border to bring to you the most exciting and enthralling cooking competition show "Maha Challenge" with two powerhouses in one show, Chef Sanjeev Kapoor and Madhuri Dixit-Nene as the judges.
The show comprises 16 lucky chosen ones as contestants of this competition, where they will battle it out for the title of Super Chef and the opportunity for a cash prize, cookery book and their very own cooking show.
[contentblock id=1 img=adsense.png]
The judge Sanjeev Kapoor regarded as the first televised chef is a culinary force to be reckoned with, while Madhuri Dixit-Nene has proved time and again that her skills and talent are not just relegated to the world of cinema. She is a patron of the arts, which includes cooking. Her passion for the kitchen and creating magic therein brings her as a judge to ''Maha Challenge'', where the combination of beauty, brawn and brain results in one culinary powerhouse!
[contentblock id=2 img=adsense.png]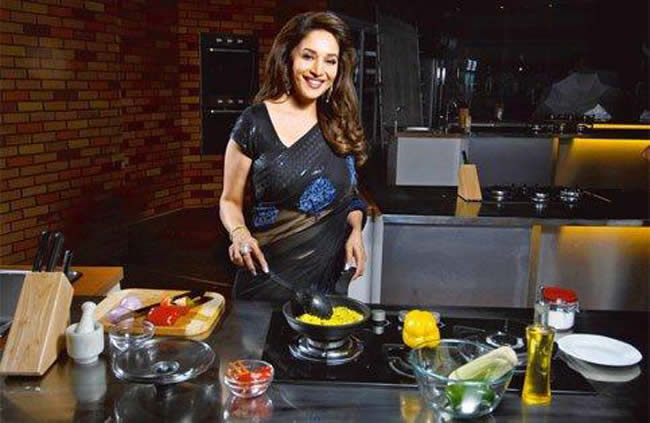 Started from 20th September, every Saturday and Sunday at 7 p.m. only on HUM Masala, Maha Challenge is to sure to capture the local audiences with cooking competition filled with tough challenges, amazing recipes and a lot of fun. The series will bring out the best contestant as the next upcoming culinary talent.