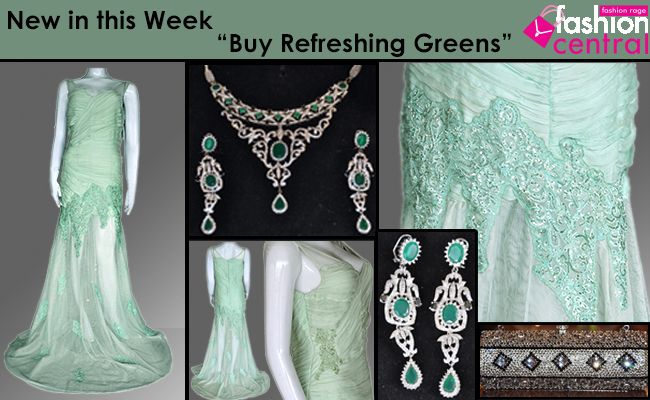 Fashion Central e Shop presents you the look of the day with the latest dresses, jewelry items and clutch collection.
Sheer paneled and floor-length, this elegant gown from Riva makes a glamorous entrance into your wardrobe. V neck, sleeveless, patterned bead worked lace sheer overlay, opaque underlay, draped side panels, sheer skirt, and maxi-length by Rima is an exclusive fashion item.
Fitted with full skirt style with platform heels and an embellished clutch by Uzma Shehraz will add value to your personality.
To further enhance your dress wear the most intricate, royal and appealing necklace with stone studded earnings by Ayesha Qadeer. This emerald set is a royal jewelry item to be added to your wardrobe.