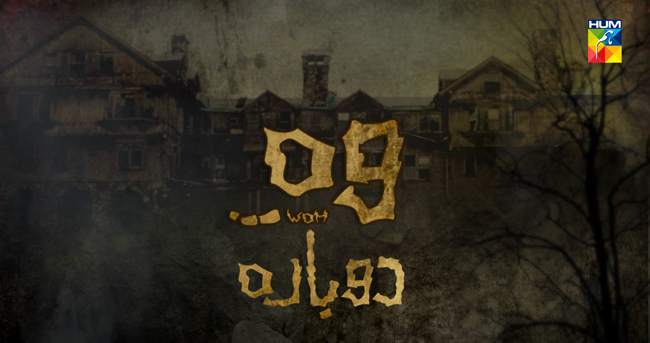 Woh Dobara is HUM TV's first horror drama. The story revolves around Zubair, who moves his family to a new house where they start the wedding preparations of  Zubair's younger brother Umair.
The family starts noticing paranormal activity happening around the house but give it no importance in the excitement of the wedding. After the wedding, Zubair is forced to move out as Imaan fails to adjust with them but she is yet to face the horrors that lie ahead of her.
What will happen when Imaan reveals that the house is haunted and possessed by a fiend?
Writer:                  Syed Atif Ali
Director:              Angeline Mailk
Production:        Angelic Films
Cast:                   Yasra Rizvi, Shahood Alvi, Sana Askari and Sakina Samoo
Day/Time:           9:10pm Every Friday