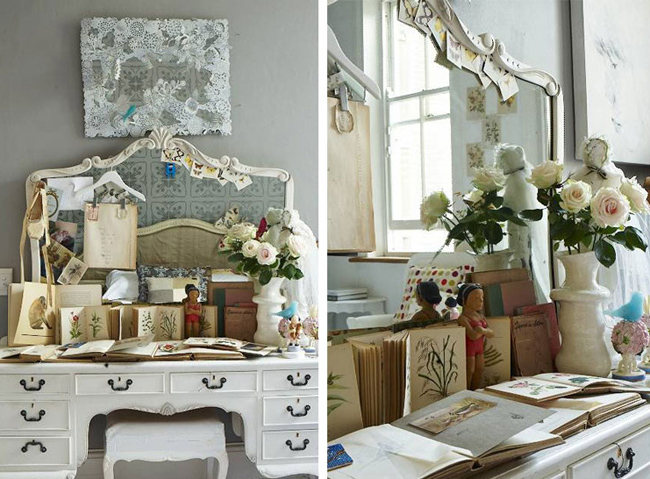 Beauty has always been a source of inspiration for mankind, and when it comes to girls and women, it has special meaning attached to it! Lost in the awe of splendor, women are always looking for places which have some gorgeousness in them and this search makes them do the impossible: turn the places they spend the most time into some great and lovely space! This is because a beautiful space brings the bloom in you.
Interior decoration has stemmed from this aesthetic sense which just prevails too much in the fashionistas and thus, you now see beautifully set coffee corners, kitchen counters and not to forget, the bewildering dressing tables!
Like other beautifully organized spaces, your dressing table must be perfectly set so as to reflect the beautiful person which resides inside you! While you live, you must remember your surroundings have a deep impact upon your personality, so, the prettier your surroundings are, the prettier is your inner! This will pave way for you to turn your boring bedroom into a fabulous boudoir with an amazing dressing corner which has a lovely dressing table decorated with some of your favorites!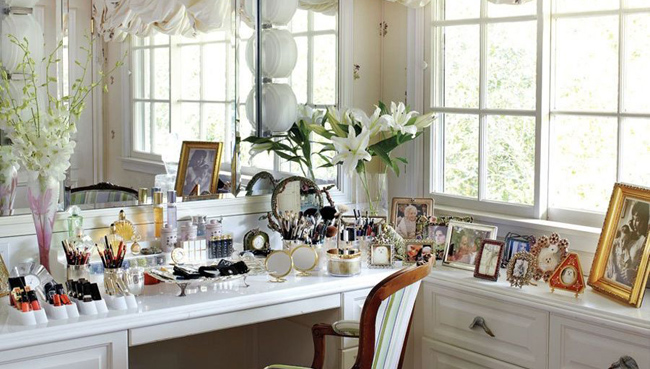 Grab your most favorite yet stylish accessories to get the look you want. But before you do so, analyze your dressing corner and think over ways how you can add beauty to it. Whether some accessories will do it or do you need a lot of stuff to create that perfect imaginative look? Doing the brain storming, you can surf many different websites which offer decorative stuff. This will help in your brain storming session and you can come up with many different ideas.
Once this part is done, you must start the practical work which will do wonders! Remember, the end result will be only as much beautiful as you want it to be. So always try to put in your best and use all the artistic sense you have and you will have a master piece of vanity; one of a kind, totally unique and innovative!
What you can use is fresh or decorative flowers, pretty candles of different sizes, your all time favorite perfumes, the loveliest cosmetics, some jewels and pearl necklaces and you can perfectly create the look you want. Some of your favorite decoration pieces, hand woven table mats, sophisticated or funky lamps to match your overall attire, jewelry boxes of different sizes and colorful jars must be your choice when you are setting your dressing table. Moreover, small pots with indoor plants are also a good option, depending on what theme you are following. You can also add some stylish books to enhance the beauty of your dressing corner.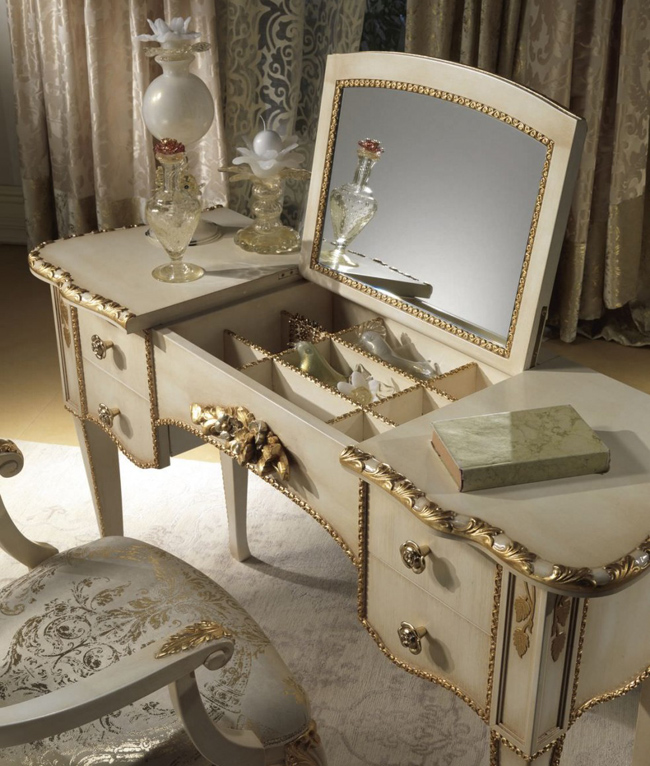 If you opt for an antique yet classy appearance, decoration pieces in bronze and metal will provide a unique environment. Light theme would be perfect with translucent glass jars, decorative flowers, scented candles and some glass ad-ons. Accessory holders, trays and small, compact racks will help you keep away the clutter and maintain the classy look of your dressing table. Furthermore, cake stands can be aesthetically used as perfume holders.
Using your aesthetics, creativity and the innovative ideas, you will have an artistic, creative yet elegant dressing table in place with your darling accessories. When that is the case, you are sure to surprise yourself upon your next visit to the room!