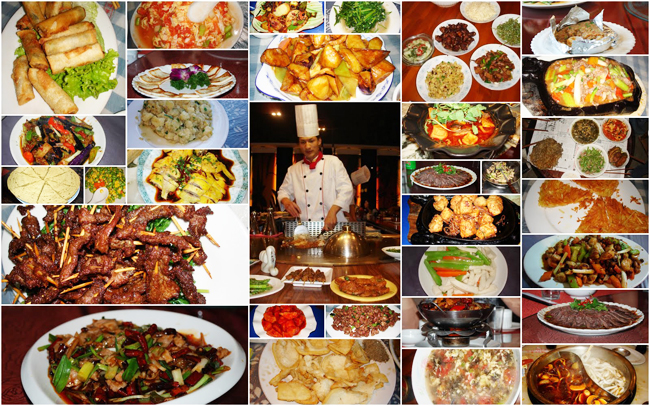 Opium Thai is a Thai Cuisine restaurant On M.M Alam. It's a place where you can have best/Chinese food experience. Last week I visited Opium Thai in evening and believe me I was enthralled with the overall décor and ambiance. The ambience was offering a peaceful, calm, serene atmosphere and solace to the soul of the environment after the hectic lifestyle of the city.
After a warm welcome at the entrance, we entered the cafe and appreciated the decor which was over whelming. The low tone of mellow music was soothing for the nerves. The staff was energetic and alert to the demands of the customers. The setting of the dining hall was open, clean and elegant matching with the overall ambiance. The buffet was laid at one side and the waiters kept filling the dishes every now and then with freshly cooked food. Over all there are 21 dishes in buffet.
There were two types of soup that day chicken corn soup and Thai hot and sour. Fish crackers and freshly deep fried crisp golden prawn wontons were served as starters along with soup. In buffet there was a healthy variety of fish, prawns, chicken, salads and desserts.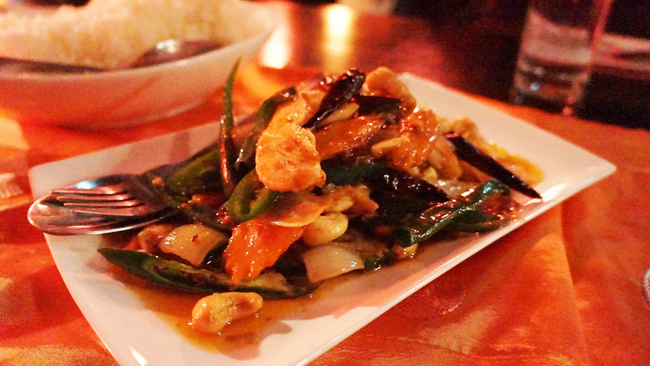 In Sea food there were three types of dishes. One was fried finger fish with French fries and tartar sauce, the other was fish in gravy with vegetables and the last sea food dish was a prawn gravy with properly deveined and cleaned medium sized prawns. There were two types of Thai rice.
In chicken there were two chicken gravies one was Thai chicken with cashew nuts .It was loaded with cashew nuts, and freshly used vegetables were juicy and crisp. The other was another Thai chicken dish. There was Thai chowmein which showed it was freshly cooked and tasted great. Other than that there was fettuccini pasta which was delicious, the white sauce was cheesy and creamy. Along with all this there were fresh healthy sautéed vegetables such as broccoli, carrots, capsicum and so on.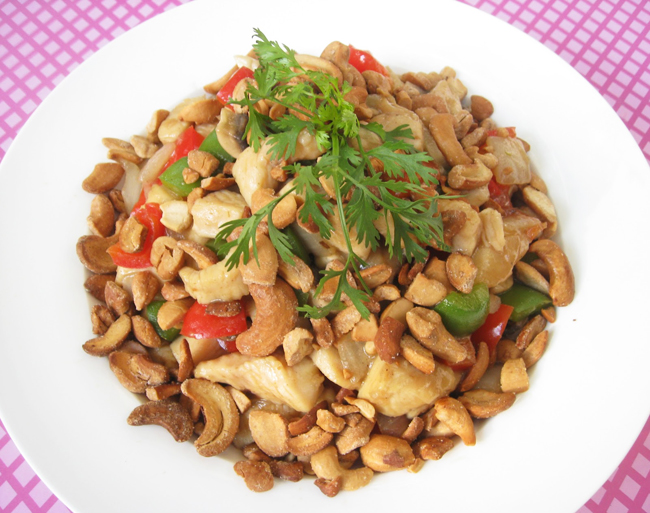 In desserts, the bread pudding was perfectly baked with no smell of egg which I have experienced at other places. Then there were really gooey yum chocolate balls, named bon bons which were kept hot on a hot plate pot kind of thing. There were pastries and a nice chilled well-made trifle.
Other than Lunch buffet their A la Carte is worth an experience with authentic Thai / Chinese dishes and a variety of fresh juices, drinks and desserts. They have recently added 35 continental items to the menu. The menu is called The Opium Food Diary. Opium Thai has other services as well like catering for parties and functions as well as arranging functions at their Opium garden.
Opium Thai Recipes to Try Out At Home
These dishes are part of opium Thai's menu as well.
 Chicken with Chew Nuts:
Chicken cut into cubes
1 egg
1 tb sp corn flour
500g chicken
Cooking oil
1 onion
1tb sp yellow pepper
1 tb sp red pepper
3 tbsp chicken stock
2-3 tbsp light soy sauce
2 large spring onions
Roasted cashew nuts
Salt and pepper to taste
Method:
Cut the vegetables and chicken in cubes or slice them. Add an egg, corn flour and a pinch of salt and whisk them altogether. Place the chicken to the mixture and let it marinate for some time. After 15-20 minutes of marination, you are require to simply deep fry the chicken until golden brown.
Once the color turns to golden brown take out in a separate plate. Stir-fry all vegetables and add chicken. Lastly, add chicken stock, soy sauce and let it simmer for a while. To further enhance the taste add cashew nuts on the top of it and serve.