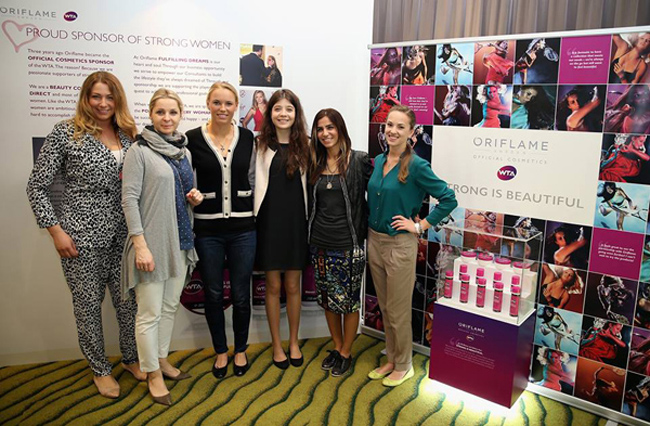 Today Oriflame, the international beauty company selling direct, announced the official launch of its WTA Strong is Beautiful range. The sportswomen of the WTA (Women's Tennis Association) have been working exclusively with Oriflame on this world-first collaboration, the result of which is three products at the top of the tennis players' wish list.
"We are a beauty company inspired by dreams. So when we asked the players of the WTA about their dream beauty products, we found that they want high performance personal care for daily freshness and hydration. That was when the WTA Strong is Beautiful range was born," said Michael Cervell, Senior Vice President Global Direct Sales at Oriflame. "Oriflame has always been a supporter of strong women, so the WTA's 'Strong is Beautiful' campaign was the perfect fit."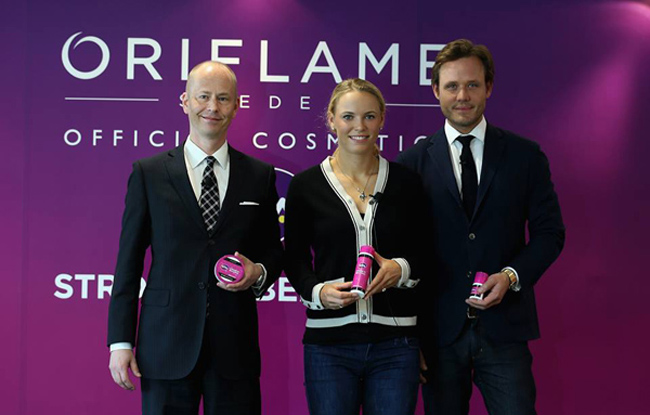 The top three products in question? Moisturising shower cream, hydrating body cream and a deodorant with 24-hour protection. Stacey Allaster, Chairman and CEO of the WTA commented: "Like Oriflame, women's tennis is progressive and strives to promote the empowerment of women. The WTA firmly believes that Strong is Beautiful and we are very excited to collaborate with Oriflame on this product range."
"I love the WTA Strong is Beautiful range," said Caroline Wozniacki, former WTA World No.1. "When you're training hard and travelling a lot you need products that perform. You want to feel confident – and beautiful too."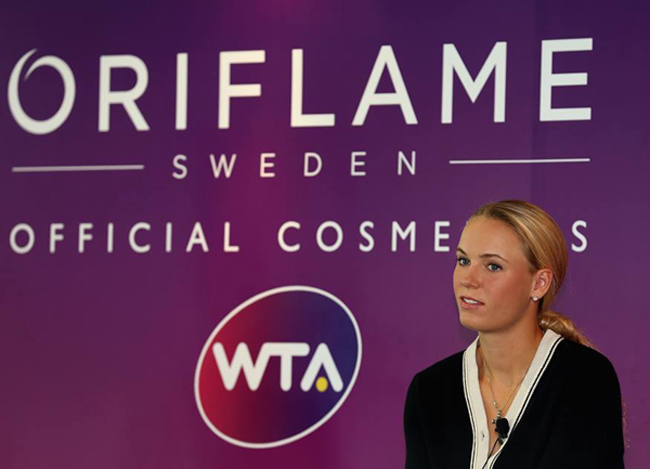 As a beauty company selling direct, Oriflame provides women with an opportunity to be successful, beautiful and confident, along with a business platform to pursue their dreams. Oriflame has been the official cosmetics of the WTA since 2011 helping WTA players look great on and off the court.
About Oriflame:
Founded in 1967, Oriflame is a beauty company selling direct in more than 60 countries. Its wide portfolio of Swedish, nature-inspired, innovative beauty products is marketed through over 3 million independent Oriflame Consultants, generating annual sales of around €1.5 billion. Oriflame supports numerous charities worldwide and is a Co-founder of the World Childhood Foundation. Oriflame is a Luxembourg company group with corporate offices in Luxembourg and Switzerland. Oriflame Cosmetics is listed on the Nasdaq OMX Nordic Exchange.