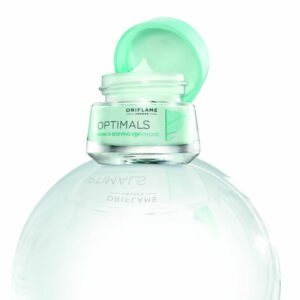 Who is not interested in eye creams! Eye Creams are a necessity this new Oriflame white eye cream is specially designed to reduce dark circles, diminish puffiness and brighten up the eye area.
Optimal White eye cream Moisturizes and brightens the skin around eyes, it Reduces and banishes puffiness. It makes the eyes look fresh and healthy. Apply it regularly at night and experience visible results.
The must have basics for perfectly cleansed skin
Our lovely faces are constantly under attack by everyday stress, pollution, very little sleep, poor diet and maybe just a bit too much partying. Just a little bit of time spent taking care of our skin will keep it healthy. Some of us might never have skin eruptions, but a time comes where we all need care to keep our skin healthy and clean and if you are tired of using all sorts of cleanser and toners then your answer to amazingly glowing skin is provided by Oriflame's New optimal range which have a cleansing gel, purifying toner, forming gel and balancing toner.
Cleansing is required to achieve freshness in your skin and toners make sure of all impurities to be removed tighten the pores, refreshes the skin and prepares your skin to apply night or day cream.
This Oriflame Optimal toner, cleanser and gel are the products you don't want to miss out, it will bring out the skin glow and keeps it healthy and clean.