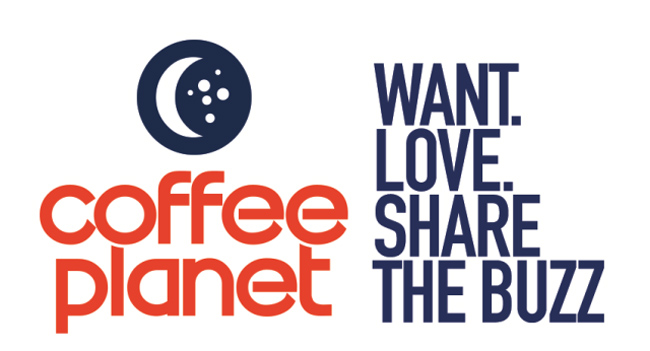 Pakistan's first ever coffee mob was hosted at Coffee Planet on 14th December 2013 at DHA, Lahore, for a mob of hungry foodies. From 1700 to 1900 hours, the café beamed with the energy and zeal of food aficionados of the Facebook group 'Foodies R Us.'
The Coffee Planet staff dressed in red polo shirts and p-caps courteously welcomed the guests into the roomy entrance of the three storied café where on the left one could browse through the Coffee Planet merchandise shelved neatly, and on the right a coffee bar offered filtered and brewed coffees for coffee lovers. A few steps more and guests landed in a neatly kept seating area themed on a casual note, whose ambiance kept on varying owing to a color transitioning LED ceiling.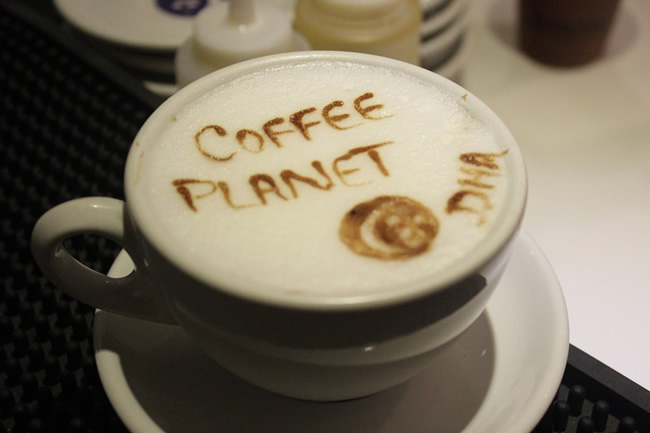 Next to the tables, the service counter showcased mouthwatering snacks as well as the menu Coffee Planet offered for the event. Food enthusiast Asad Shiekh talked about the 'Foodies R Us' group and the coffee mob being held, saying: "Foodies R Us has the membership of more than 1,100. We are the foodies from all around Pakistan and in the group we simply celebrate our passion – that is food. As for the coffee mob at Coffee Planet, it's all about the café proving its mettle to us food enthusiasts. We have gathered here for the tasting of the Coffee Planet products that it's offering to us at discounted rates for today."
"We will be arranging coffee mobs in other cafés around Lahore in coming weeks as we seek to comparatively rate the coffee places around us, giving others our valued advice" he added.
The coffees offered for tasting included Syphron, B 360, Mocha Master and Aero press, Espresso, Latte, Cappuccino as well as flavored coffees including English Toffee, French Vanilla and Nutty Coffee flavors. Lip smacking snacks offered for the coffee mob included Cadbury cupcakes, Butterscotch cupcakes, Walnut Brownies and Fudgy Brownies.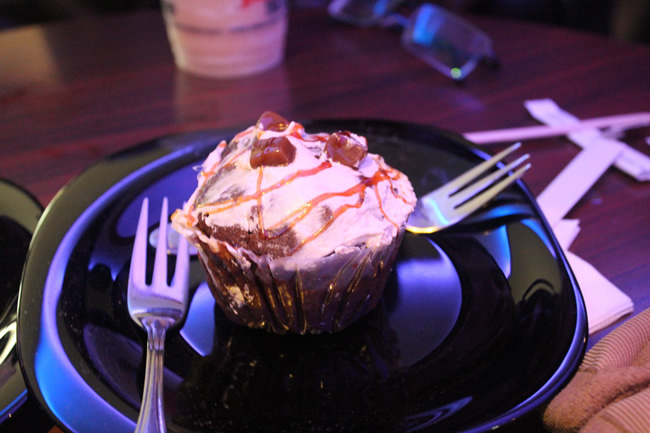 During the activity, guests kept on coming almost every minute to Coffee Planet, bringing along friends and family. Chatter and laughter erupted from every table from time to time as guests enjoyed the stirring tastings of the wide coffee range and nibbled at the scrumptious brownies and cupcakes.
Members of a biker group of Lahore also showed up at the mob to enjoy the discounted deals being offered. Enjoying the jovial ambiance, CEO Coffee Planet Kashif Anwar talked about the coffee mob as he greeted guests. "The outcome of the coffee mob is really good. Guests keep on coming in and with minutes still left on the clock, I assume the visits will be going over 200. We are receiving great reviews by the foodies of the invited group, and we look forward to other such food enthusiasts approaching Coffee Planet to taste our line of coffees and snacks".