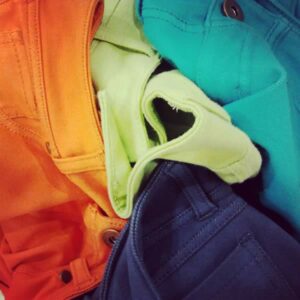 Brighten up the month with our fresh and fun jeggings and match them up with our summer collection of lightweight white tops or your own – all available at SHEEP™. Our latest addition to the Smart Casual range – the jeggings are made of knitted denim in shades of royal blue, celery root, ocean blue and amber glow.
In keeping with the trend for 2013, you can pair them up with mid length tops and are perfect for all age groups (especially the young at heart!!)
SHEEP™ is a retail womenswear brand for the modern day woman who values premium quality ready to wear clothes. SHEEP™'s vision is to provide accessibility, affordability and today the brand's name has become synonymous with understated elegance.