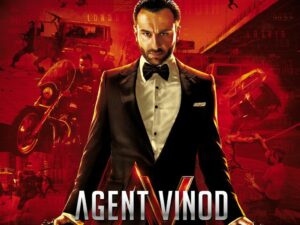 Saif Ali Khan and Kareena starrer spy thriller film, Agent Vinod,  which is going to release on 23rd of March worldwide has been banned from screening in Pakistan by the Censor Board due to negative portrayal of the state.
The decision was taken after the censor board previewed the film on 19th March 2012.
Revolving around two under cover agents played by Saif and Kareena, this film is Saif Ali Khan's second production venture under Illuminati productions.
Directed by Sriram Raghavan, Agent Vinod features Kareena as Dr. Iram Parveen Bilal, a Karachite.The importer of the film, Sheikh Amjad Rasheed of IMGC Global fully agrees with the Censor Board's decision and has conveyed his feelings of displeasure to the main distributor. According to Mr. Rasheed, "Entertainment should facilitate the peace process between both states and not disrupt it. Now that India and Pakistan are extending cooperation on business fronts especially after the exchange visits of both the ministers of commerce, this can seriously disturb the business environments."
As a key importer of Bollywood movies to Pakistan he has also conveyed to the main distributors that they'll not entertain any such movie in future which hurts either the religious or national sentiments of Pakistanis and decelerate the Indo-Pak peace building process.
Publicity of the film in Pakistan was handled by Encyclomedia PR.