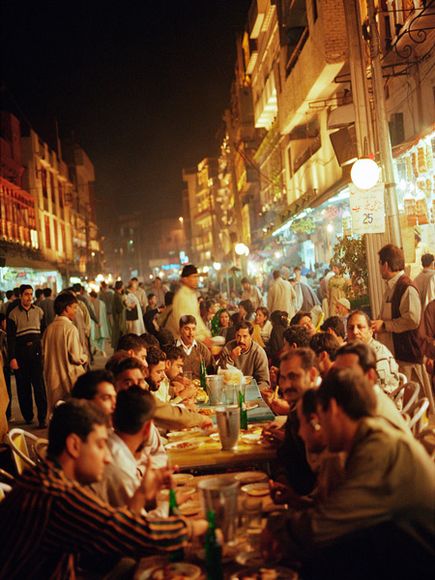 Lahore is famous for its delicacies and liveliness. There is endless eating out places in Lahore; some of them are specifically for summers and some for winters. In winters it is an amazing experience to sit in the cold, keep you warm and eat hot food straight from the stove. Outdoor dinners in winters are very popular. There are some really nice places in Lahore that offer great food and ambiance for the winters.
Cuckoo's Café and Andaz are two restaurants that are a must go in winters. They are located in the heart of the old city opposite the famous Badshahi Mosque. Both the restaurants have lovely outdoor décor to sit and enjoy the food as well as the view of the mosque. They have steps and terraces giving a cultural touch where you can go with your loved ones have a nice outdoor dinner.
Peeru's Café is another place which is more popular among Lahoris in winters. It is located in the outskirts of the city which gives it a very peaceful environment. The place also offers events like Qawwali night, Jazz night and other such events on the weekends. Peeru's is a great place to go with family and friends and enjoy winters. If you are looking for a romantic evening and peaceful dinner then there is no place like Polo Lounge. In winters they set up tables outdoors as well with candle lights. The food is amazing at Polo Lounge and the lush green lawns of the Polo Ground just add to its beauty.
There are also places like English teahouse, hot spot Qaddafi, Lakshmi and old Lahore to sit out and eat in winters. It is all the more fun to eat out in Lahore especially in winters.