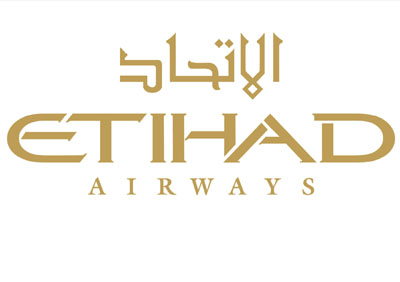 Karachi: November 21, 2011 – Etihad Airways, the national airline of the United Arab Emirates, has been appointed as the official airline for the "Magnificent 7- UAE EXPO 2011" in Karachi, from November 30 to December 2, 2011.
UAE Expo 2011 is held under the auspices of the UAE Karachi Consulate Office – Commercial Division, with support from the UAE"s Ministry of Foreign Trade. The Expo aims at strengthening trade and commercial ties and promoting further socio-economic collaborations between the UAE & Pakistan.
Amer Khan, Etihad Airways" Country Manager in Pakistan, said; "It is a matter of pride and pleasure for Etihad Airways to serve the international delegations and the distinguished visitors of the UAE EXPO. We are fully geared to make this exhibition a successful and pleasant experience for all guests."
H.E. Suhail Bin Matar Al- Ketbi, Consul General of the UAE in Karachi, said: "This platform is aimed at taking our cultural, economic and trade ties to new heights and milestones "
The event, at the Karachi Expo Centre, is expected to attract both industry stakeholders and the general public. It will feature an extensive display of fine quality UAE goods and services, a special celebration to commemorate the UAE"s 40th National Day and an investment conference involving prominent speakers from the UAE and Pakistan.
Etihad flies to four destinations in Pakistan – Karachi, Islamabad, Lahore and Peshawar -from its hub in Abu Dhabi, the capital of the United Arab Emirates, Abu Dhabi.
About Etihad Airways: Etihad Airways is the national airline of the United Arab Emirates based in the UAE's capital, Abu Dhabi. Currently Etihad offers flights to over 60 destinations in the Middle East, Europe, North America, Africa, Asia and Australia. From Pakistan, Etihad operates 23 weekly flights to Abu Dhabi – with daily flights from Karachi, Lahore and Islamabad and twice weekly from Peshawar