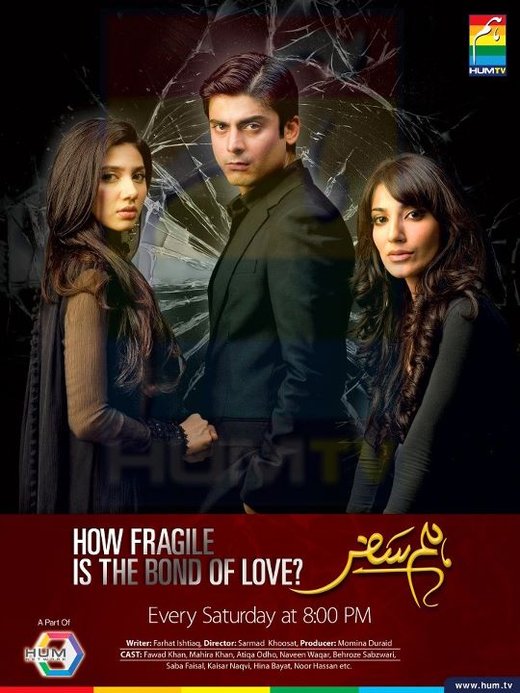 Pakistani drama serials have always been excellent. Drama serials like Dhuan, Alpha Bravo Charlie, Aik Mohabbat Sao Afsanay and several others will always be considered outclass. It was an important part of family life to sit together for dinner and watch 8'o clock drama serial. These drama serials were considered healthy entertainment because they reflected Pakistani society in its true colors. Things changed with the arrival of Star Plus which made television more colorful. Zee TV, Sony and Star Plus snatched the charm of Pakistani drama serials. Sparkling jewelry, astonishing dresses, affluent families attracted every common man. With the fame of these drama serials, Indian culture also started weakening our roots. By the time we realized, it was already too late.
Pakistani drama industry took a U-turn with the advent of Geo TV, ARY, Hum TV and several other channels. They started capturing audience's attention by showing similar splendor but now finally Pakistani Drama serials have successfully achieved their lost position. The added benefit is that earlier it was at national level but now Pakistani Drama serials are famous at international level. Dramas like Meri Zaat Zara e Benishan, Khuda Aur Mohabbat, Mera Naseeb, Main Abdul Qadir hun, Mastana Maahi helped to heighten the level of perception of Pakistani audience. Through these drama serials, Pakistani common man is becoming more aware about things going around him and simultaneously Pakistani culture is also thriving. Urdu novels have done a lot for the Pakistani drama industry. Most of the drama serials are based on Urdu novels.
At present, there are two different categories of drama serials. One is mere entertaining dramas such as Kis Din Mera Vyah Howay Ga, Takay ki Aye gi Barat, Bulbulay are the light comedies which provides a chance to laugh. Drama serials belonging to second category are those which discuss our present social problems, tribal violence in Tum ho k Chup, aggression against women in drama serials like Kaash Main Teri Beti na Hoti, Parsa, Mujhy Roothnay na Dena and Mere Khwab Reza Reza.
Unlike Indian drama serials, Pakistani drama serials talk about common man and his immediate needs, his relation with the society. There are drama serials in which rich families are shown but they are also shown in their very true colors. Pakistani drama serials talk about all the social classes of Pakistani society. There is humor, light romance, social issues, religious extremism; psychological dilemmas in short upcoming drama serials are wholly solely depict true Pakistani society.