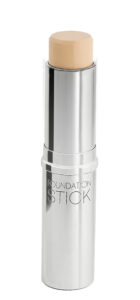 The Luscious foundation stick is a revolutionary brightening Cream Foundation infused with Licorice extract for a visibly fairer complexion. The ultra-smooth and lightweight formula provides a soft matte finish.
The foundation stick is designed for easy application and adjustable coverage as the creamy formula effortlessly glides across the skin for a long lasting, radiant result.
The latest product by Luscious Cosmetics endeavours to makes your skin feel pampered and velvety while covering dark areas and blemishes for an even skin tone.
The Luscious foundation stick is suitable for all skin types except extremely oily skin and is also dermatologically tested.