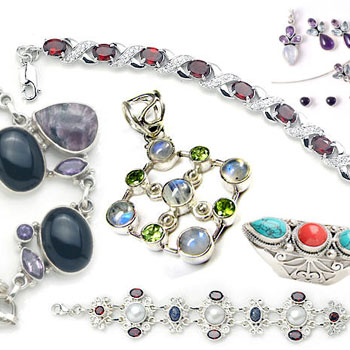 Precious metals have always been a love of life for every woman. Jewelry made of metal has been in use for centuries. Many metals lost their value with the passage of time while others gained a lot more value and admiration through ages.
Gold and silver jewelry have always been a part of Pakistani jewelry trend. However, over the past couple of years, gold appreciated so much that it went out of reach of the lower and middle class of Pakistan. But silver jewelry, though appreciated as well, is still in the reach and has gained more admiration in the masses and has become the latest jewelry trend these days.
Silver jewelry has its own sophistication and elegance that cannot match any other metal. In Pakistani jewelry trend, the best thing about silver jewelry is that it goes with just about everything. It looks great with casual clothes, but it gives an incredible look when worn formally as well. It is available in all the cuts and designs of the latest jewelry trend.
Silver jewelry is more popular in young girls than the older women. Beautiful earrings, rings and bracelets are on top of the list when it comes to buying the silver jewelry. In Pakistani latest jewelry trends, silver jewelry with gems and stones is becoming popular and looks just glamorous and sophisticated.
People like to buy small tops and drop earrings in silver jewelry, because they look very elegant and beautiful. In Pakistani jewelry trends, silver jewelry bangles and bracelets are becoming even more popular as a latest trend among young girls on formal occasions.
Although silver jewelry has no match to any other metal, silver jewelry needs more care and maintenance than other metals. It has a tendency to tarnish and scratches, so it has to look after carefully to keep it safe and shinning.