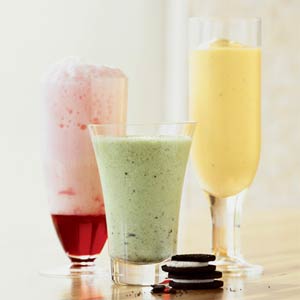 As soon as the Holy month of Ramadan arrives in Pakistan, people start preparing for celebration and food and most of the people ignore an important part of Iftar and Sehri, which are drinks. People take drinks very casually and they assume they don't need to make any plans for what kind of drinks in Ramadan. Whereas, drinks are the most important part of Iftar and Sehri.
We should be careful about what to drink in Ramadan (Sehri and Iftar) according to the Pakistani drinks in Ramadan. The Drinks in Ramadan (Iftar) should be refreshing and healthy because after spending more than 12 hours fasting the body is dehydrated and it requires restoration of energy. Drinks in Ramadan (Sehri) should have a long lasting effect and they should be able to keep your body active for the rest of the day till Iftar.
Here are some recommendations of drinks to keep your fast healthy and to make your Ramadan enjoyable with the Pakistani drinks in Ramadan.
There are so many Drinks in Ramadan to choose from to start off  your Fast with. It helps to stay fresh and energetic throughout your day. Mango Lassi is one such option where Lassi is a traditional drink in Pakistan but when it's combined with mango it tastes delicious and yummy.
It's easy to make, follow these simple and easy steps to prepare it and enjoy.
Mango Lassi Recipe:
Ingredients:
1 cup plain yogurt
1/2 cup milk
1 cup chopped mango (peeled and stone removed)
4 teaspoons sugar, to taste
A dash of ground cardamom (optional)
Method:
Put mango, yogurt, milk, sugar and cardamom into a blender and blend for 2 minutes, then pour into individual glasses, and serve. You can sprinkle it with a little cardamom.
The lassi can be kept refrigerated for up to 24 hours.
Yield: Makes about 2 cups.
A drink to refresh you and give you immense energy at Iftar time is Date Shake. You can easily imagine the energy of milk and dates combined. It is something to give you a boost after a tiring day. It is also a very healthy drink in Ramadan all over the world.
Recipe of Date Shake:
Ingredients:
¼ cup dates – deseeded and chopped.
2 tablespoons sugar
720ml milk
2 scoops vanilla ice cream
1 cup crushed ice
Method:
Blend the dates and half cup of milk together in blender
Add the rest of the ingredients and blend at high speed
Pour into serving glass and add vanilla ice cream on top
It is ready to serve, make sure you serve it immediately and serve it chilled.
We should also keep in mind the fact that no matter how cool, refreshing or energetic the drink is, nothing substitutes water. In Ramadan, Water has its own importance to keep us active and saves us from dehydrating. It should be used abundantly in Iftar, Sehri and the time in between apart from the other drinks. Happy Ramadan!