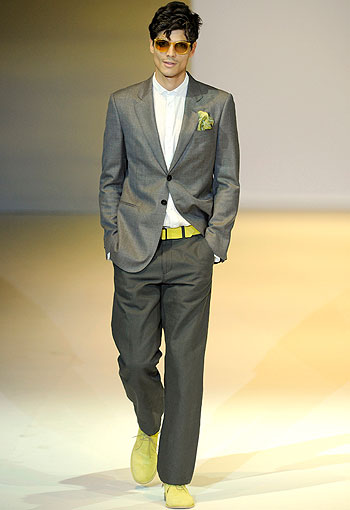 Wardrobe is one place which takes more than half of our attention and concentration each day.
Our wardrobe is what makes us look presentable and give our personality that distinctive look which makes us stand apart from others. But what kind of wardrobe generally a guy should have? This is a question which arises in kinds of most of us and at times we are hit by nothing but a blank wall. To answer this question regarding a good yet stylish wardrobe with all the necessary and luxurious items in it, we have brought some convenient and stylish wardrobe tips for guys.
First of all, when deciding for your wardrobe you need to understand that what suits you the most and what is most appropriate for you because a wardrobe is a place where you are most likely to keep those stuff which you are actually going to use at least quite a few times in your lifetime. Having functional items e.g. regular clothing, accessories etc are an essential part of a good wardrobe. Never stuff our wardrobe unnecessarily with unwanted items that you know you are not going to use anymore or you don't like. Already, house are becoming compact and people do not have large spaces to built extravagant wardrobe for themselves, therefore, keep your wardrobe neat, simple and clutter free and let it breathe with minimal yet good stuff.
Secondly, a good seasonal cleaning of your wardrobe is a good idea as you can dispose off unwanted items and stuff that you don't need any more quite effectively and you can have a good idea to refresh your memory that what stuff is there in your wardrobe. At times, few fashions repeat after just a short period of time and organizing your wardrobe can be effective as you may reuse some old stuff in your wardrobe again when the fashion comes.
Thirdly, if you are planning to revamp your wardrobe and you want to make major new additions to your wardrobe then it is ideal to set up a good budget first and then make a list where you must up the most wanted stuff, the luxurious stuff and the lesser important stuff which you might have in mind for your new wardrobe. Planning always helps in everything and it is even better for you if you are a price-sensitive person and you have a limited budget.
Fourthly, accommodate as much stuff that you need to buy within your budget so that you can fulfill your wishes and have satisfaction of a good wardrobe at the same time. Do not always go for expensive and branded items for your wardrobe all the time, a little bit research can help you find excellent items in economical prices and you can have many things for your wardrobe.
Lastly, in order to know more about latest fashion and trends, keep yourself updated through magazines and television. If you find magazines a bit expensive to buy then go for the online magazines, websites and other fashion related stuff to know what is in and what is out and build your wardrobe around those latest fashion trends.
Therefore, having a wardrobe and arranging it often by making new additions or disposing off a few items or simply rearranging the items can be a lot of fun for you. Just make sure that you have a good time and a pleasant feeling when you look at your wardrobe and use it in the most effective manner.