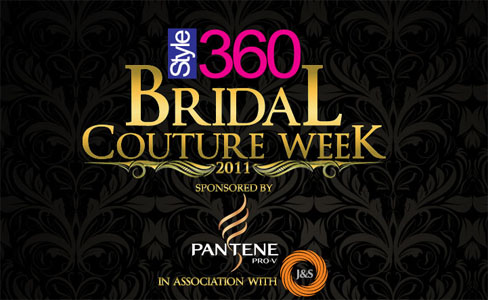 At Style360 Bridal Couture Week Karachi 2011, Pakistani Fashion Models Nadia Hussain, Emaad Irfan and Konain Khan passed their remarks about the Bridal Couture Week and also discussed the high spirit behind it.
Well, actually an event such as the Style360 Bridal Couture Week is basically quite a huge platform for designers and for everybody. It is great that a big brand like Pantene had to be behind it because I think it just adds that to the entire event.
Pantene is one of the most renowned products in the market and I think it's good that they are sponsoring the Style360 Bridal Couture Week. MNCs need to show their support for fashion industry. I think the association with Pantene and fashion goes a long way so it's very hearty to see a product like that giving so much to fashion. Style360 Bridal Couture Week 1 and 2 were both splendid. It's just the first year and I'm sure in the years to come it's going to get much bigger and much grander and I hope Pantene is on board for that.
Kunain Khan – Fashion Model
In the first show, what I've seen is that Pakistan's industry has groomed a lot and simultaneously designers from India and Dubai were really great, and new models got an opportunity, and such events should keep happening because they are very good for our Pakistan industry.
Thank you so much to Style360 and Pantene for such an event.