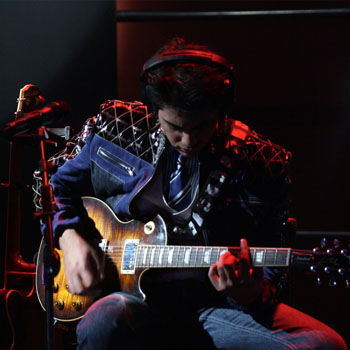 Coke Studio's journey continues into its fourth season this year with their first episode airing 22 May 2011. While revealing an ever-widening range of musical influences and styles, enhancing perceptions and enriching relationships with music, Coke Studio's first episode for the season will represent a unique cross-section of musical diversity in Pakistan – presenting fresh interpretations of contemporary songs as well as timeless classics on the musical platform.
Episode 1 features "To Kia Hua" by Bilal Khan, who is one of the newest singers to emerge on Pakistan's pop music scene. A deceptively simple melody, "To Kia Hua" goes through a metamorphosis at Coke Studio, adapting smoothly to the Eastern groove provided by veteran House Band percussionist, Babar Ali Khanna on dholak. Also featuring in Episode 1 are progressive rock band Mizraab with their exhilarating "Kuch Hai", replete with classic rock elements that have been fused at Coke Studio with a distinct Eastern flavor. The song features heavy acoustic guitar riffs from Faraz Anwar's, powerful alaaps from qawwal Mannan and the compelling punch of the darbuka, played by Mizraab's percussionist Nasir Ahmed. Coke Studio's first episode also presents a captivating collaboration between Balochi folk legend Akhtar Chanal Zahri and contemporary pop songstress Komal Rizvi together in, "Daanah pe Daanah". Originally written and composed by Zahri himself, the song fondly sings the praises of the province he hails from. Presenting an unconventional alliance, this Coke Studio rendition of the popular folk song fuses with Sindhi Sufic classic "Lal Meri Path", taking both well-loved anthems to a new level. Reborn against the backdrop of a modern funk groove the song becomes a symbolic celebration of diversity.
The first episode of season also introduces an eclectic hybrid "Ik Aarzu" – an exciting amalgamation of a brand new Jal original and two timeless classics, "Dum Must Qalandar" and "Tere Ishq Nachaya". With this interesting merger Gohar Mumtaz and Farhan Saeed of Jal have blended modern pop with traditional tunes.  The first episode of the season further introduces the first of its classical numbers this season, "Sighra Aaween Saanwal Yaar" as rendered by Sanam Marvi in raag Malkauns, and in the words of Sachal Sarmast and Sultan Bahu atop th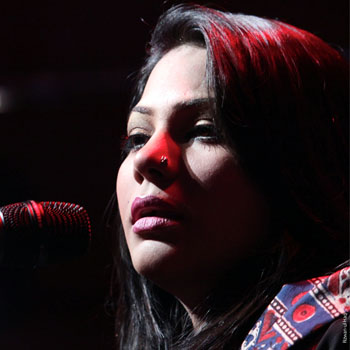 e bluesy backdrop created by the House Band.
Coke Studio's experienced and versatile House Band also features this season with Asad Ahmed on guitar, Babar Ali Khanna on dholak, Jaffer Ali Zaidi on keyboard, Javed Iqbal on violin, Kamran 'Mannu' Zafar on bass, Louis J. 'Gumby' Pinto on drums, Omran 'Momo' Shafique on guitar, Sikandar Mufti on multi-percussions, Zoe Viccaji on backing vocals and Zulfiq 'Shazee' Ahmad Khan also on multi-percussions. Joining the house band this season are two new talents: Rachel Viccaji as a backing vocalist and Raheel Manzar Paul on multi-percussions.
Following where inspiration leads, Coke Studio continues its journey, fulfilling with each episode the promise to reveal unique musical elements from the entire region. Be a part of Coke Studio Season 4 as it debuts on 22 May 2011 03:00 PM and onwards on a diversity of television channels, radio stations and online, across Pakistan.