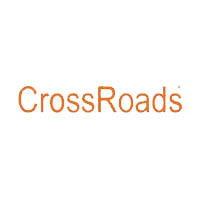 The CrossRoads Grease summer 2011 collection is inspired from the famous musical movie of the late seventies. Think exaggerated hair do's, risqué dress sense and off beat styling.
Our summer 2011 campaign announces the start of the CrossRoads 'Go Green' era where abolishing the waste of paper through our catalogue production is the just the start of the many ways in which we would like to be eco friendly.  Hence, from this season on we will distribute our catalogues in CD's-compatible with any desktop or laptop and hope to introduce a new technique of launching our seasonal campaigns every year. We have worked in collaboration with Guddu and Shani films to create an entirely different concept of promotion. DJ Shahrukh has exclusively remixed the music of Grease for us and to this we have added some life through the art of dance and video production. The videos are there to grab your attention, and to break the monotony of our usual campaigns but the actual collection can be viewed through our look book.The look book also notes a change in the universal use of the size zero woman, to a slightly healthier and full figured woman. The men'slook book also uses men with different physiques such as slim or muscular. The videos will show slightly slimmer models so as to show the range of physiques and figures we look forward to catering to every season.
The clothing line boasts a range of various unusual washes in t-shirts as well as denim. The men's line has slim, medium and regular fitters with shiny and glitzy prints with studs and stones for the party lovers and subdued subtle prints for the conventional dressers. The shirts offer a vast spectrum of materials and designs from cotton linen to flowered prints and from checkered to single color tones. The shoes range is gradually increasing in men season by season, and this season our new favorites are our denim canvas shoes. Coupled with any of our shorts or three-quarter cargos, they make the perfect summer outfit. The denim line shows a collaboration of cuts, washes, colors and fits. No collection is complete without accessories so our men's range includes leather bracelets, scarves, gym bags and belts in different materials.
The women's tops have unconventional cuts and draping falls with cowling and ruched sleeves and the use of assorted materials and prints, along with an array of basic casual wear. The line also includes tom boy knee length cargos, full length cargos, boot cut, skinny (in glittery denim) and super skinny fit jeans along with high-waisted cotton linen pants and other flowly, summery trousers. The entire collection is a host to in-your-face colors. The women will not be disappointed with the variety of t-shirts or tops suited for attending parties or any social gathering. The bags and shoe range carry denim pumps and denim clutches as well as shoulder bags.  Fabric and Beaded sandals, braided flip-flops, faux cheetah chapals, printed wedges alongside other heels and flats complete our summer shoe range. Handbags consist ofa mixture of all shapes, sizes, textures and colors. The accessories have scarves, necklaces and bracelets in fresh new colors and materials.
This season also marks the introduction of our casual sleepwear, with cotton t-shirt and pajama sets in men's  (full length or three quarter) and long length tees for women.