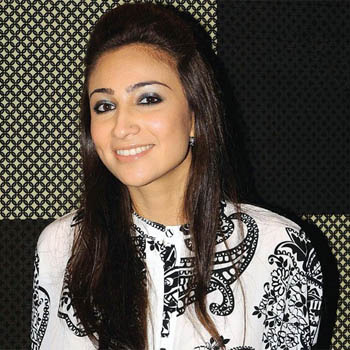 Anoushey Ashraf is a young dynamic style icon of Pakistan, who started off as VJ, has done fashion modeling and has started her own clothing venture.

Anoushey Ashraf is a famous VJ and actress and now a famous fashion model and designer of Pakistan. She is considered to be a true style icon for the younger generation for music and entertainment. This young fashion model has marked her way in the industry in no time whether it be anchoring or modeling. She is among the first ones to gain popularity as VJ. Born in Karachi, this young dynamic lady started off her career as VJ on MTV Pakistan in 2002. She also acted in a PTV serial directed by Saira Kazmi.

Anoushey did her A-Levels and then B.A. with English Literature as a major subject and joined the media industry afterwards. She has done a number of shows on TV and has become an inspiration for the younger lot of our country. She is a smart, energetic, and vigorous style icon. She has been working for the administration of Indus TV Network for quite some time now. This young model with a smiley face and a lively personality describes herself as "Friendly, loud, hyper, impatient and a very loving person". She loves collecting watches, and is fond of reading, traveling and swimming. Anoushey is also a brand ambassador for POND'S, Warid Telecom and MTV Pakistan. She has modeled in a fabulous shoot for L'Oreal Paris recently along with a few other models.
Anoushey has started a new clothing venture along with her sisters with the name Block Seven recently in Karachi. It is a western clothing brand and Anoushey Ashraf herself is the brand ambassador for her home venture. She has started off from Karachi and is planning to expand the business to Lahore and Islamabad in future. She is working hard for the promotion of her brand and is has recently conducted an exhibition in Karachi as well.