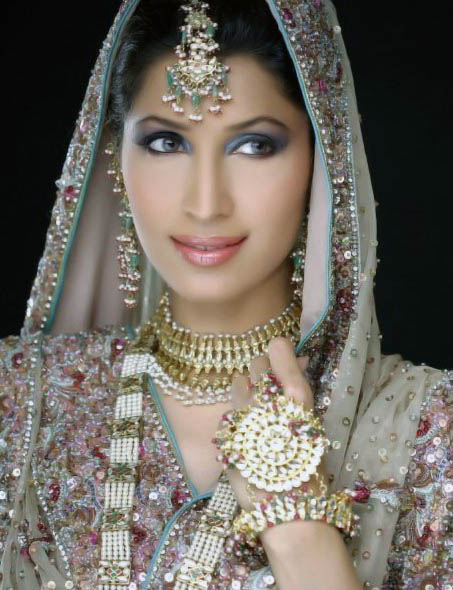 Wedding photography is an art of beautifying a couple on their special occasion, and Pakistani photographer is responsible for making these moments memorable. Wedding photography encompasses photographs of the couple before marriage (for announcements, portrait displays, or thank you cards) as well as coverage of the wedding and reception.
Photography is a form of art and like any other form of art it is subjective. What may be stunning to one person may not be impressive to another. So when it comes to wedding photography the photographer must really stand apart. There are many prominent Pakistani photographers like Ather Shahzad, Afaq, Zaidi's, Afzal, Guddu Shani and Shahnawaz etc who have given a new meaning to wedding photography in Pakistan.Ather Shahzad, is professionally a single entity shared by two men who have become the media and fashion industry's most famous names. They are favoured by celebrities, models and wedding couples for their breathtaking photography and, more recently, make up techniques to transform the fair-to-middling into unforgettable faces.
It has been nearly 15 years now that the duo from Sheikhupura took up professional photography. Self-taught and inexperienced, their work instantly appealed to the fashion industry struggling for recognition. Their first photo shoot in 1993 of Zeba Bakhtiar, the face of the early '90s, in sepia made many actresses run over each other to be captured by Ather Shehzad's camera. Zeba's photo shoot had formally established them as professional photographers.
They have shot every known face of the country. Soon, covers of fashion magazines and newspapers' centrespread were putting Ather Shehzad in their credits for fashion and wedding photography.
The proud owners of 360 DEGREES Guddu and Shani have carved a niche for themselves in the field of wedding photography. These Masters of wedding photography formed 360 DEGREES in late 2004, after completing Masters Fine Arts from Punjab University. They are graphic designers also who have blended various mediums of art and given a new look to fashion and wedding photography of Pakistan.
Mr. Afzal Irshad (Afzal Studio) has been working in the field of creative photography for almost 10 Years. Afzal and his team know the art of making brides beautiful and they are doing it for a very long time. They are among the few Pakistani Photographers who have acquired skills of aerial photography also.