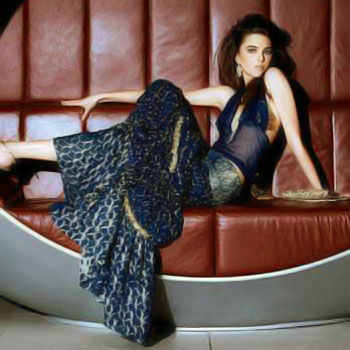 Fashion Photography is heading 0n new heights day by day. Today a number of Pakistani fashion photographers mark a statement in the world of fashion photography by their innovative and yet artistic work.
Beauty lies in the eyes of beholder. Meaning of beauty is different for every one and every body has its own sense of seeing and capturing beauty and glamour. When we talk about capturing beauty and glamour we can't ignore the role of fashion photography and specially the role of Pakistani fashion photographers in this regard.
In this beautiful and glamorous world, we see hundred and thousand of beautiful faces around us but they all need an artistic eye or lens that capture their real beauty and expose them in the way they are. Keeping an eye on the photographic scene we can't ignore the incredible and creative role played by the Pakistani fashion photographers who are working on capturing the beauty, glamour and fashion fad continuously.
With the growth of fast pace Pakistani fashion industry, there are number of Pakistani fashion photographers coming on the screen. They are not only capturing the real vision of beauty and glamour but also representing our country's name at national and international level by their incredible and expressible work. They not exhibit their skills in a very different and unique way but also capture the fashion niche.
Pakistani fashion photographer's works range from casual party photo shots to fashion shows, ramp modeling and bridal photography. Irfan Ahson is a new star in the breed of Pakistani fashion photographers. He worked a lot in bridal photo shots and no doubt a professional prompt in the Pakistani fashion photography scene. Along with Irfan, we can see a number of old and new fashion photographers who win the Pakistani and international photography scene with their marvelous and wonderful work.
Ather Shehzad, Khawar Riaz, Deeves, Tapu Javeri, Amean J, Fayyaz Ahmed and many others are the real asset of the Pakistani fashion photography. They are continuously giving their services and creative ideas to the Pakistani fashion photography.
Abid Saleem is another famous and passionate Pakistani fashion photographer. Abid not only capture the style, beauty and fashion mania in a well verse manner but also giving a unique and a very different yet stylish look to an ordinary man or woman.
These are our some of the very famous and creative fashion photographers who are not only the trend setters of the fashion photography with their out standing and glamorous work but no doubt an academy for the up coming new talent.