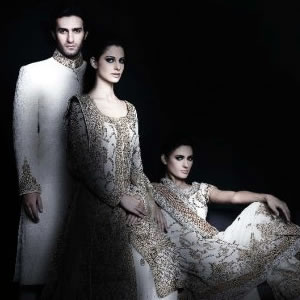 If you want to be the next HSY, Maria B or Sana Safinaz, the first thing is to be completely and utterly obsessed with fashion. Here are some tricks and trade to become a top fashion designer.
You can develop a passion for fashion designing if you have spent your time playing with Barbie Dolls, read fashion magazine instead of school books and run a boutique at the age of ten.
To create your own label, needs a lot of time, dedication and hard work. Working as a fashion designer also means supervising a design team like a garment wear company as producing a label under your name.
Planning a strategy: There are many ways to embark your label, as there are styles of design. Ralp Lauren and Amir Adnan began their empire by introducing their own tie in the market.
Applying in schools: Best foundation for learning fashion designing is to get admission in fashion school. Pakistan School of Fashion Designing, Lahore School of Fashion Designing etc or a fine arts degree can help you polish the skills of becoming a fashion designing. You can apply by sending a portfolio of drawings of your design. Drawing is an important skill for a designer.
It is necessary that as a student you should attend fashion shows and work with prominent Pakistani fashion designers Ambitious students can have the chance to win prestigious awards and grants, which bring them a lot of attention as well as financial support. Usually, you apply for an internship by sending a portfolio to a fashion house you're interested in.
Business know-how: Fashion is developing much commercially, so it is necessary that you develop an understanding about the business climate and mechanics behind it. A lot of fashion schools are adding business classes in their curriculum. These are some of the basics of becoming a fashion designer, above all what is required is luck, hard work and dedication.