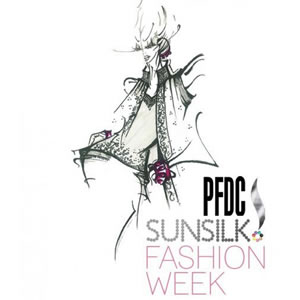 Millions of Pakistanis have been displaced by the worst-ever floods that have ravaged our nation. PFDC and Sunsilk wholeheartedly empathise with all of those affected, whose homes have been destroyed, have lost their families and have been rendered jobless. Indeed both PFDC and Sunsilk believe it is essential that we all play our roles in providing relief to the suffering and have therefore decided, as an initial measure, to cancel the originally planned press conference and donate the savings towards interim relief measures.
According to the Economic Survey of Pakistan, about 38 percent of the Pakistani workforce is employed in the textile and fashion industries and institutions like PFDC Sunsilk Fashion Week believe in supporting and spurring further growth. Thus PFDC and Sunsilk are resolute in their statement that the Autumn/Winter Fashion Week scheduled for October is expected to proceed as planned, given that the week itself is a trade platform, thus representing the business of fashion; an industry that is a constructive contributor to the Pakistani economy through its strength as employers, cultivators of a skilled workforce and its sheer retail prowess both locally and abroad.
The old dictum 'the show must go on' is not merely a tired or trite statement. Indeed PFDC and Sunsilk believe at times like these it is doubly important that the nation's economic activity is sustained and its denizens be afforded every possible opportunity to live and earn with a degree of dignity.
To this end, the Fashion Week committee is determined to ensure that businesses continue to function as well as possible in order to continue to provide livelihoods and economic stimulus. Furthermore, PFDC and Sunsilk also announce ticketed finale shows at their second Fashion Week, where all proceeds will be donated for the rehabilitation of flood victims through a diversity of charities and organisations. PFDC Sunsilk Fashion Week will be held in the country's oft regarded cosmopolitan capital, Karachi from October 11th – October 14th 2010.
Speaking about PFDC Sunsilk Fashion Week A/W 2010, Chairperson Sehyr Saigol has said: "Through regular weeks of fashion, we are working towards formalising the processes needed to help commercialise Pakistan's fashion industry. Indeed we endeavour to offer a platform which encourages the business of fashion, from the consistent employment of a skilled workforce and streamlined production facilities to retail opportunities, both locally and internationally. Additionally and most pressing at this time, through our October Fashion Week we also endeavour to engage this fashion platform responsibly to contribute towards the relief and rehabilitation of flood victims through our ticketed finale shows."
Chairman Unilever Pakistan, Ehsan Malik said: "Unilever has committed Rs. 128 million towards relief and rehabilitation of the flood affected millions. We are working with global NGOs and local distributors to bring life back to normal. The PFDC Sunsilk Fashion Week from the very outset committed itself to supporting millions of Pakistanis who rely on the textile and fashion industry for their incomes. Sunsilk and Unilever are proud to play their role in promoting the country's most important sector. We are also delighted that the Fashion Week will contribute to raising funds for flood relief."
Announced in 2009, PFDC Sunsilk Fashion Week is held twice yearly within different cities of the country and aims to provide a sustained platform highlighting the Pakistani design prowess, craft, skill and aesthetic. Indeed the primary objective of this week is to create meaningful business relationships and to facilitate interaction between designers, trade buyers and the media. The success of their first Fashion Week helped broaden horizons for the industry in terms of business and production and the second PFDC Sunsilk Fashion Week endeavours to reinforce the growth of the industry and its place in the economy.
The second PFDC Sunsilk Fashion Week will be produced by Catwalk Productions with styling by Sabs, The Salon, logistically managed by the R Team with Public Relations by Lotus. The PFDC Sunsilk team have also brought on board Little Black Book as business consultants, Latitude as buyer focused marketing consultants and Asim Naeem as a technical consultant.