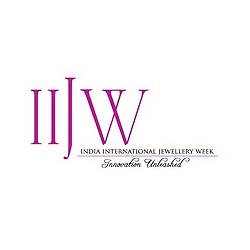 MUMBI
While several fashion weeks – including those in New Delhi, Mumbai, Chennai and Bangalore – are organized in India, the country's fashion calendar is set to add new dates. The first fashion week specifically for jewellery, the India International Jewellery Week (IIJW), is being held from August 15-19.
"This is a fabulous platform for jewellery designers to come together and showcase their talent. The fashion industry has its events but this is the first time that the jewellery industry will witness something like this,"said Farah Khan Ali, who will showcase her designs at the event.
"We want to showcase jewellery as a piece of art and not just an investment."
The event is being organized by the Gem and Jewellery Export Promotion Council of India, supported by the ministry of commerce and industry.
The five-day extravaganza will showcase collection of 30 designers including Farah Khan Ali, Varun D Jani, Bina Goenka and Rahea Nasta. Well- known jewellery brands like Mirari, Gitanjali, Amrapali, Tanishq and Ganjam will also participate at the event "IIJW is a platform to showcase India's prowess in jewellery, be it design, innovation, craftsmanship or quality," Vasant Mehta, Chairman Gem and Jewellery Export Promotion Council, told reporters.
"Having attained our leadership in diamond manufacturing and being the fastest growing jewellery manufacturing destination globally, it's time to showcase India's expertise in design and make India the most sought after destination for designer jewellery." Mehta added.
IIJW will also showcase the talents of upcoming designers from the National Institute of Fashion Technology (NIFT).
Buyers from Japan, Russia, Britain, China, Italy, Malaysia, Libya, Morocco, Iran, the Czech Republic, Poland, Ukraine, Azerbaijan and Uzbekistan will attend the event.
While jewellery designers tend to show their designs along haute couture collections (as India has done in previous years), this is the first event that will specifically focus on jewellery. However, the key element will combining haute couture and jewellery (which Paris Fashion Week also did last season) is that the high-end brands work together and provide buyers and couture customers the opportunity to see how the outfits can be accessorized. This is for example, why jewellery like Harry Winston or Van Cleef and Arpels want Hollywood A-list stars to wear their designs to the Oscars – it translates into tremendous amounts of publicity which complements the dress designer and the jeweller.
In Pakistan, several jewellery designers have tied up with fashion designers to showcase their jewellery, including Sara Taseer Shoaib, Kiran Aman, Sherezad Rahimtoola and Chhotanis.