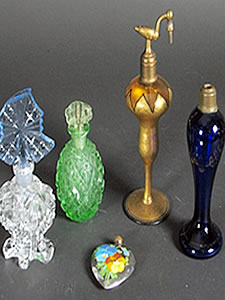 Brides should pay a lot of attention to which scent they buy for the first impression is the last impression and in her new house she should be remembered by a good smell.
Following are the 5 best bridal scents:
1. Vera Wang Sheer Veil:
Even though this perfume was introduced in 2005 but this fragrance is still a must have. The scent is floral and very blissful. The scent drapes your skin and has hints of Champagne rose, lavender, and dewy violet.
2. Giorgio Armani Onde Vertige:
Vertige has a luscious, sophisticated 80s vibe, smelling elegantly Italian and enthusiastic, reeking power and style through flowers. Even though the scent is very feminine but there is a masculine touch that flows in and out of consciousness and manages to catch me unaware each and every time.
3. Issey Miyake L'Eau D'Issey A Drop of Cloud:
It can be simply described as the fresh smell of an early summer morning when there are still dew drops on leaves. The scent is very fascinating but soft. A drop of Cloud is not overpowering but manages to standout on its own among the perfumes out there.
4. Lancôme Hypnose Senses:
It is a perfect fragrance in every respect: from the dusty pink tones of the advertising images to the actual scent, which smells lighter and pleasingly woody. The scent is rich citrus and has a fruity note which immediately takes sweeter tinge because of the swift repercussions of vanilla and coumarone balsams.
5. Miller Harris Mandarin Green:
This scent is inspired by a walk through London's Regent's Park. Inducing the floral crispness of the Park's Secret Garden, and features a bouquet of notes from rosemary to green grass, Sicilian lemon, rose and jasmine, to create a seductive and classy answer to a summer fragrance.