(Lahore: 15 December 2009) Following the successful release of his third studio album 'Beetaye Pal', Ali Sher introduces his work as a composer on a collaborative single with Rafaqat Ali Khan entitled 'Ishq'.
Originally written by Ghulam Farid Khan, Ali's composition is inspired by the Sindhi Bharwain Rag and is a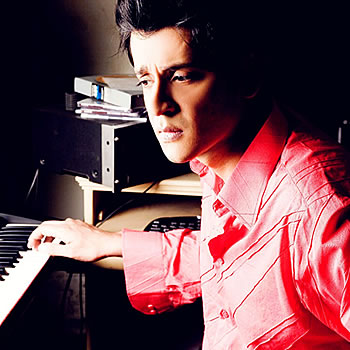 fusion of both Eastern and Western instruments such as Ethnic Percussions, Muted Guitar, 'Tabla', 'Dholak' and 'Duff'. He has also incorporated African instruments such as the 'D.Jembe' and 'Congo'.
Rafaqat Ali Khan, who hails from the illustrious Sham Chaurasia Gharana is renowned for his work in various Bollywood productions including the Hrithik Raushan hit 'Krrish'. In harmony with his family generational legacy, Rafaqat Ali Khan brings the classical 'Khayal Gayeki' inspiration and tradition to Ali Sher's composition.
Speaking about this collaboration, Ali Sher has said, "I've always wanted to collaborate with Rafaqat Sahab, but never got a chance. I've seen him perform numerous times, and have been mesmerized by the depth and passion with which he sings. I believe Rafaqat Sahab's 'Gayeki' is deeply rooted in our heritage and I am thrilled to be a part of 'Ishq'.
"This 'Kafi' style of singing has been around for over 100 years and belongs to my Gharana. Ali Sher has composed and arranged this song beautifully. He is an intelligent and passionate musician and we are currently planning on doing a whole album together." says Rafaqat Ali Khan on his collaboration with Ali Sher for 'Ishq'.
Recorded at Ali Sher's studio, Ishq has been roughly arranged based on the free form vocals of Rafaqat Ali Khan. With the release of this song, Ali Sher plans to collaborate with various classical and Sufi artists in the future to develop his work as a composer.
Ali Sher Profile:
Ali Sher began his music career in the early nineties, when the Pop music industry in Pakistan was still in its early experimental stages. Over the decade Ali has professionally streamlined and broadening his music and genre with three albums, musical scores for sitcoms and serials along with diverse collaborations with the likes of Ustad Tanveer Hussain, Ustad Ballu, Mekaal Hassan and most recently with Rafaqat Ali Khan.
His first Album, 'Yadoon Main' was released in 2001 accompanied with the successful music video 'Shaam'. This was followed by his second album, 'Mann Marzi' released in 2003, which included hit singles like 'Chan Sajna', 'Mein Tay Mann Lae Haar' and 'Hijr'. His third and most recent album 'Beetay Pal' was released earlier this year and is a blend of live music and electronic beat. Live music on the album is played by Mekaal Hassan, Ustaad Ballu khan, Ustaad Wajid Ali and Rana Hassan.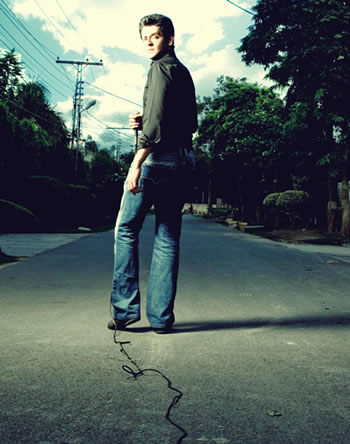 With more than 14 years of experience; Ali's music has come to represent a creative blend of genres ranging from compositions to synthesized sensibilities. His music portrays a passion for culture and language and he diversifies his music by expressing his creativity through both Urdu and Punjabi vocals.
As a songwriter and composer, he has also composed music for several artists and organizations including a collaboration with Hadiqa Kiyani for her second album 'Roshni', the title song for 'Dr aur Billa' by Jawad Bashir and a musical composition entitled "Save the Nation" for the All Pakistan Endocrine & Diabetes Association (APEDA), for which he received a special award in 2008.
Ali Sher has diversified his artistic sphere over the years through his acting in sitcoms such as 'Saath', and 'Yeh Tau Hona Hi Tha'; both of which were aired on Hum TV. He was recently also involved in the composition of music for acclaimed international film 'Kashf' which previewed in Cannes and Berlin and for the documentary 'Made in Pakistan', slated for international release in 2010 and aired locally in 2009.
Ali is currently working on his fourth album along with the release of his latest collaborative venture titled "Ishq" featuring Rafaqat Ali Khan of the illustrious Shaam Chaurasi Gharana. With 'Ishq' Ali Sher has experimented with eastern classical fusion. Composed, structured, mixed and produced by him, "Ishq" is sung in the famous 'Kafi' style in which Ali has incorporated instruments including ethnic percussions, muted guitar, 'tabla', 'dholak', 'duff' and the African 'D.Jembe'.